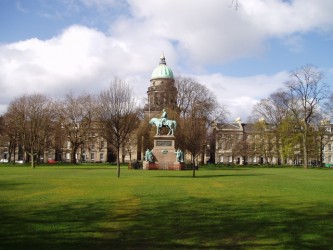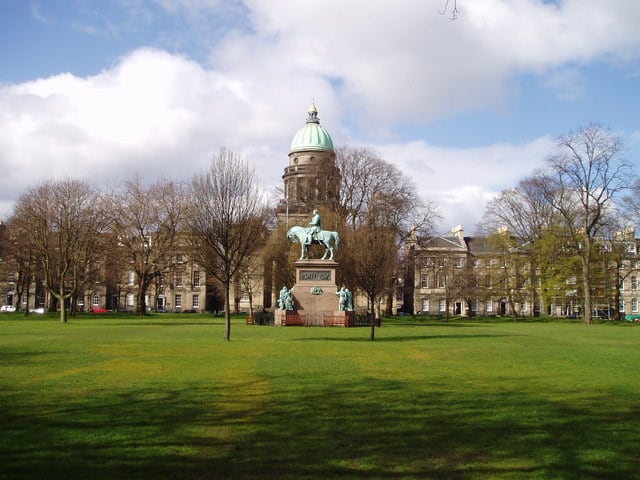 Now that the frolics of the International Festival are over Edinburgh is returning to its usual staid self. The marquees have been taken down; heaving public spaces sporting all manner of bizarre shows are deserted;the maelstrom of foreign voices is silent and sober Edinburgh citizens can reclaim the city. Main highways are no longer blocked by Spiegeletents or eccentric groups of persons dressed in Victorian costumes, masks or –nothing! The weird venues such as gloomy vaults under the bridges or the sluice room of the veterinary college have been vacated so that we can reoccupy our glorious capital.
However Edinburgh is bursting with new Autumn ventures; hotels have rooms available once again; the new eateries and delis sprung up for August are still around but quieter; the Botanical Gardens, that haven of tranquillity, are in their late summer glory and the main exhibitions are still on until mid-October. A new theatre programme at the Lyceum is full of promise as is the Scottish Opera 50th anniversary season with new works besides Verdi, Mozart and Britten.
There is a wonderful exhibition of Colourist Leslie Hunter who was influenced by the French Impressionists at the City Art centre; Catherine the Great features at the National Museums of Scotland and a Symbolist show at the National Gallery includes Kandinsky and Van Gogh. Many small galleries on a more intimate scale than the blockbusters are still exhibiting and selling throughout the Autumn. Late September brings the Lammermuir Music Festival in a range of delightful and unusual venues across East Lothian including the hangar where Concorde resides and the mediaeval hall of Lennoxlove House.
Take a leisurely stroll along the Water of Leith, snaking down from the Pentland hills to the port of Leith, passing former paper mills and other industrial relics besides offering a spectrum of natural history. The Gallery of Modern Art with its Picasso exhibition is en route too. Within the city are self-contained communities, the former villages of Edinburgh with a special atmosphere, stylish boutique shopping and chic bars. The Georgian House in Charlotte Square provides a wonderful insight into the lives of the house's first owners in the 18th century New Town while the 17th century life of a merchant is explained in Gladstone's Land in the Old Town, both restored and refurbished in period style by the National Trust.
Even if you've missed the Festival buzz there's plenty to do here so climb up Arthur's Seat, our mountain in the middle of the city and take in the glorious panorama then the city is your oyster!
Comments