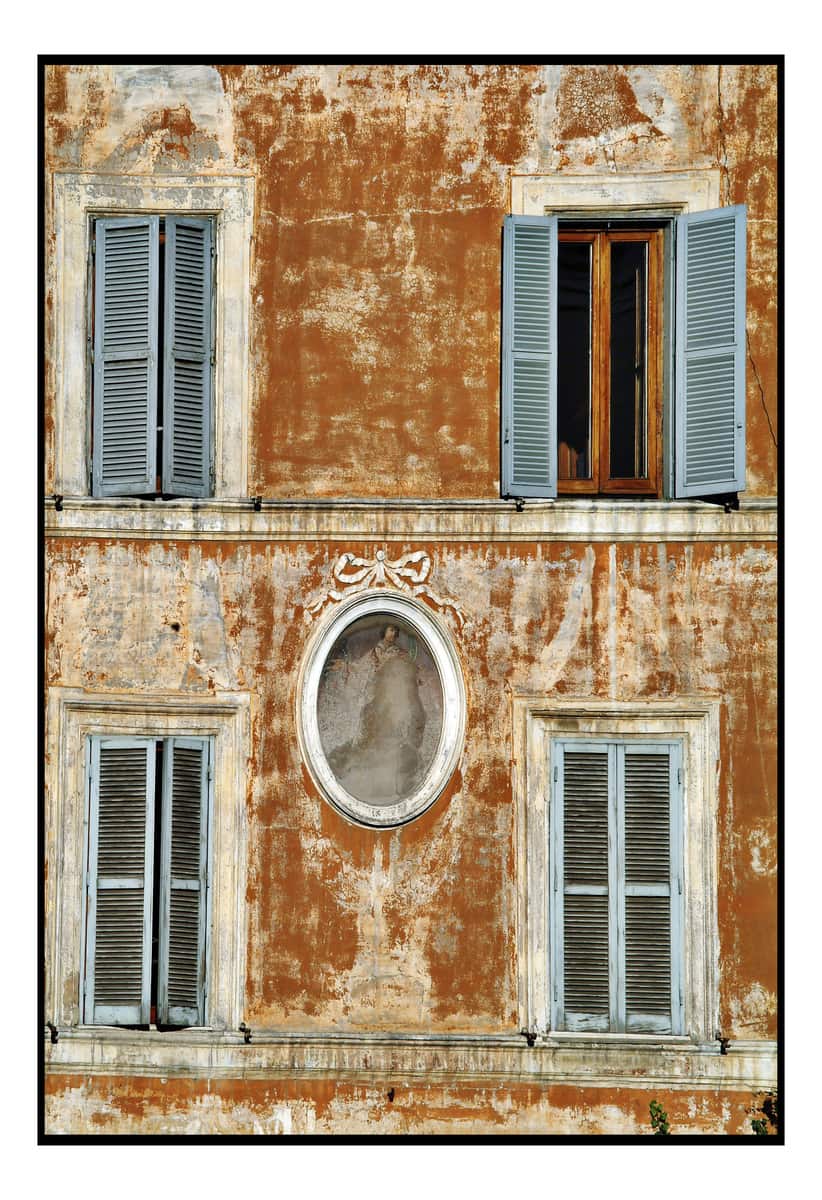 Context began in Rome nearly 10 years ago. Since then we've expanded to 18 cities, including several in North America and Asia. With more than 300 docents in the network and 300 walking seminars on offer, we've made transformative travel the norm for a whole group of savvy travelers. (Stay tuned for our opening in Prague, Budapest, and Vienna later this month.)
Still, Rome remains the heart and soul of Context. Not only do we run more walks here than anywhere else (with Paris a close second) the city embodies the kind of deep culture and heritage that make our hearts quicken. We're most at home among the archaeologists, art historians, and other scholars who gravitate to a city like Rome.
Personally, Rome is my favorite city in the world. And, although I now live in Philadelphia and spend much of time visiting Context programs in Beijing, Istanbul, and other far flung places, returning to Rome is always a homecoming for me. My first two daughters were born here, and strolling down one of the city's cobblestoned byways holds an inextricable, soul-touching power.
On my most recent visit, last week, I retraced my footsteps through the Monti and the Esquiline neighborhoods where Context began. As I crisscrossed this area up behind the Colosseum, I made some mental notes of favorite places where the spirit of this city, untrammeled by modern tourism, is alive and well, and where personal memories intersect with the past. Herewith, a selective, conceptual passeggiata through Rome.
A simple walk through Monti takes one through an incredibly beautiful but oddly quiet part of the city. Odd because it's just a block or two off busy, bustling Via Cavour. And, yet, it's quite common to find oneself strolling along a street with just a few Italians and no tourists in sight. One of my favorite routes is to climb the hill behind the Markets of Trajan and take a right on Sant'Agata dei Goti. Passing here last week I nearly tripped over the puggy, black and white dog that has been guarding the car park at the top of this street for a decade. Memories flooded over me, as our office used to be located at the far end of the street where it intersects with Via Baccina, and I once passed this dog daily, with my labrador retriever, Sadie, in tow. The two would do their ritual sniff and nod before moving on.
Via Baccina is worth a stroll. With bougainvillea draped over several facades and little traffic, you can be forgiven for thinking that you've stepped back in time here. Of course, this find tangible expression at the far end where Baccina runs into the large tufa wall erected by Augustus Casear to protect his new forum from fire—an awe-inspiring piece of engineering still standing after two millennia. My course takes me in the opposite direction towards Via Serpenti where a small detour to the north brings me to Vino al Vino, one of the best enoteche (wine bars) in the city and where we hold our Italian Language Workshop and numerous Context parties. Giacomo, the proprietor, can always be counted on for a great local wine and some of his mother's homemade caponata.
Through Piazza Madonna ai Monti, next stop is for a gelato at the Sicilian Ciuri Ciuri: a double scoop of dark chocolate and more (black raspberry), which emboldens us for the walk uphill. Instead of  taking the direct route on Via Giovanni Lanza, I opt for the detour up Via in Selci. Why? Because all along the right (south) side of the street you can see some great fourth or fifth century arches embedded into the side of the monastery of Santa Lucia in Selci—a kind of whisper from the late antique, winking through the ages, that one only gets in Rome. History speaks to us directly here, and a key ingredient to walking through the city is knowing when to take advantage of these kinds of opportunities.
At the top of the hill I arrive on the Esquiline Hill. Here, too, memories resound. Our second daughter, Cleo was born in an apartment at the top of Via Giovanni Lanza, and the first Context office was in our kitchen. Like Monti, the Esquiline is filled with all sorts of hidden pieces of old Rome, including a number of ancient fragments. For example, in the auto repair shop near our first apartment in Rome (on Via Angelo Poliziano) there were the remnants of the Servian Wall, one of the oldest structures in the city.
During the empire the Esquiline hill was littered with villas of the artistocracy. At the time of Augustus, several key people lived here, including Maecenas, a friend of the emperor and informally in charge of the arts. The patron of Vergil, Maecenas' villa attracted the major thinkers and creators of the day in a Symposium-like reverie on beauty. Lucky for us, a piece of that villa, Maecenas' auditorium, still stands, adorned with frescoes, along the Via Merulana just down the street from Santa Maria Maggiore. Although closed to the public except irregularly, Context runs frequent special visits, including one coming up on April 20.
At this point it's time for a pick me up. Where better than the exquisite bread shop, Panella, across the street. They serve a fastastic espresso with an authentic crema—espresso whipped with sugar. Or perhaps I opt for the shekerato, which is a cold, sweetened espresso shake, and lose a good hour watching the people go by on Via Merulana, far from the bustle of Rome. For me, these are the must-see sites and experiences of this magical city.
Comments