For the recent launch of our Wines of Provence Tour in Aix-en-Provence, we sat down with Context docent and wine expert Frédéric Duverger to whet our appetites for wines of Provence and get some coveted tips on how to identify and choose the best of what the region has to offer.
Context Travel: Why did you decide to devote your time to wine and wine education? 
Frédéric Duverger: My name, Duverger, is French for "orchard," so maybe it was my fate? I worked 12 years in the hotel industry, always in food & beverage divisions, and as a "Frenchie" I, of course, am an expert in wine! Actually this was not always true, but I have always had a passion for cooking and for pairing flavors and beverages with food, so I came naturally to wine, I think. I also grew up in the Bordeaux region, where wine is a religion—this might have helped! I firmly believe a good bottle of wine, or a good meal, is so much better shared with friends or family, so I decided to make a new career of sharing what I've learned about wine, and what I am still learning every day about it.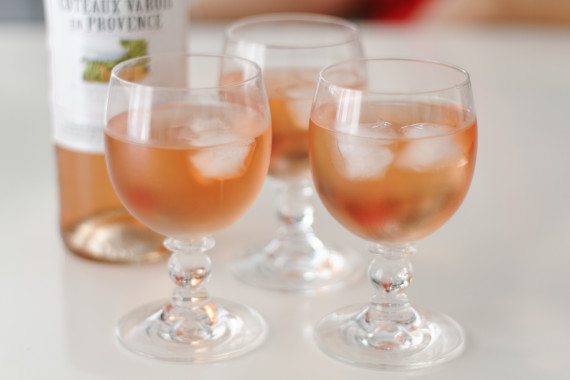 CT:Tell us a bit about the history of wine production in Provence. For how long has the region been producing compared to other regions of the country? 
FD: Provence is the birthplace of the French vineyard. The ancient Greeks (traders from the city of Phocaea) brought wines and vines to southern France around 600 BC, when they founded the city of Marseille. In the 2,600 years since, the art and culture of winemaking have become central to the local way of life.
The Romans began settling the lands of the Ligurians, colonized four centuries earlier by the Phocaeans. They developed the first vineyards in the region and founded Provincia Romana, meaning Provence. It was in these days that the city of Aquae Sextiae (Aix-en-Provence) was founded. As the Roman Empire expanded, so did the growing number of vineyards in the conquered lands, including other regions of Gaul: the Rhone Valley, Beaujolais, Burgundy, Gascony and Bordeaux.
CT: How has wine making changed over the course of time thanks to the history of the region? 
FD: Following the fall of the Roman Empire, it was not until the High Middle Ages that vineyards would once again begin to flourish in Provence, this time under the influence of the major monastic orders. From the 5th to 12th centuries, the abbeys of Saint-Victor in Marseille, Saint-Honorat on the Lérins Islands off the coast of Cannes, Saint-Pons in Nice and the Thoronet produced wine for more than just consumption by monks or during masses. These wines were carefully sold to fill the coffers of the monastic establishments. Beginning in the 14th century, the most important noble families, honored royal subjects and top officers from the royal army would acquire and oversee many vineyards in Provence, establishing the foundations for modern wine production in the region.
CT: Turning back to modern times, what is an AOP and what are some of the most well-known AOPs in France? 
FD:You've likely heard the term AOC (which is Appellation d'origine contrôlée, or appellation of controlled origin) but the term has now been replaced by the European AOP.
The designation of origin (AOC or AOP) denotes a product for which all the manufacturing steps are carried out according to a recognized expert in the geographical area. This gives the product its characteristics.
There are 383 different appellations (AOPs) for wines in France. Most well-known around the world are of course Burgundy appellations (like Meusault, La Romanée, Montrachet, Chablis) or Bordeaux (Pomerol, Pauillac, St Emilion, St Estephe). Then there is Champagne, Alsace, Sancerre, Châteauneuf-du-Pape, Côte Rotie, etc.
CT: Provence is probably best known for its Rose wines. Could you acquaint us with some of the other wines that are produced in the region and the procençal AOPs? 
FD: Rosé in Provence is a religion! Rosé is 88.5% of wine produced in Provence. Otherwise only 8% of wine produced is red, and 3.5% white.
But there are great AOPs in Provence producing excellent whites and reds, due a a very appropriate climate for wine growing in the area. Very few are doing sparkling wine, and even less are producing sweet dessert wine.
There are 13 AOPs in Provence: Côtes de Provence (subdivided in 4 subdivisions), Coteaux d'Aix-en-Provence, Coteaux Varois en Provence. These have mostly production of rosé. Then Les baux de Provence, Cassis, Pierrevert, Bellet, Bandol (very well-known for its high quality reds), and Palette (well-known for its high quality whites). And also the wines from Corsica are included in Provence: Ajaccio/Muscat du Cap Corse; Patrimonio; Vin de Corse.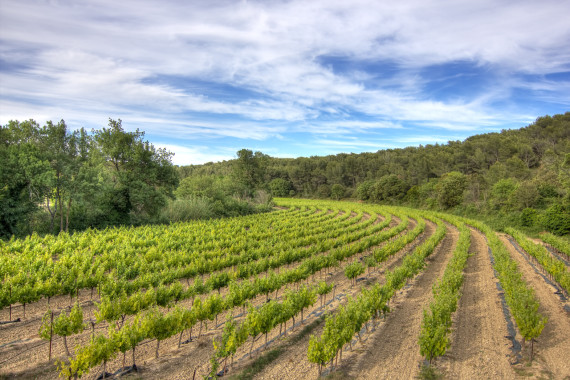 CT: Do you have any insider tips on where travelers to Provence should go to purchase wine? 
FD: The best way to purchase wine in Provence, and really in any region, is to go to the winemaker's vineyard or cellar and buy directly from there. You'll be sure to have the best price, the best storage quality for the wine, and also will be able to taste the wine you want to buy. But it is not always easy to go to a vineyard, especially if you do not have much time or a car to go there. So the best alternative is to find, in the city you are in, a private wine shop (not a chain store like Nicolas) and ask the wineshop owner for his favorite wines.
CT: Do you have suggestions for how to choose a quality provençal wine? What about at home, where options will be more limited? 
FD: Again, once you are in Provence, the best way is to look for a small vineyard, where the winemaker IS the winemaker, and not just a brand.  Basically, all you can find in a supermarket—don't waste your money on those wines. If you want a good quality rosé wine and are not familiar with the region, go for the appellations—Côtes de Provence for rosé, Bandol for reds, and Palette for whites will be good choices. If you can find the label Vigneron Indépendant (Independant wine grower), or the Demeter label, this will be better. But as always with wine, it is tough to say "this is a good wine", as it might be good to me but not your taste! So keep faith in your own judgement, taste the wine before buying a whole case, and you won't be disappointed
Provence wine is widely exported in England, the US and Canada. You will easily find Côtes de Provence or Bandol abroad. If you want organic, make sure you see a green leaf on the back label .
CT: What are some foods you might typically pair with provençal wines?
FD: Wine pairing can be tricky, but most of the time, pairing food from a region with wine from the same region matches well, just because there are products coming from the earth, with the same roots, climate, biological environment, etc. So, classic Ratatouille (a dish from Nice which is a mix of tomatoes, eggplant, bell pepper, onions, garlic, herbs), for example, will match perfectly either with a Provence rosé or red. Grilled seabass with fennel will match a white Palette AOP. And a red Bandol will fit perfectly with a roasted leg of lamb with Herbes de Provence. Also cheeses—as France is the cheese country! Banon de Provence, a famous goat cheese folded in chestnut tree leaves, will pair ideally with a Coteaux d'Aix-en-Provence white.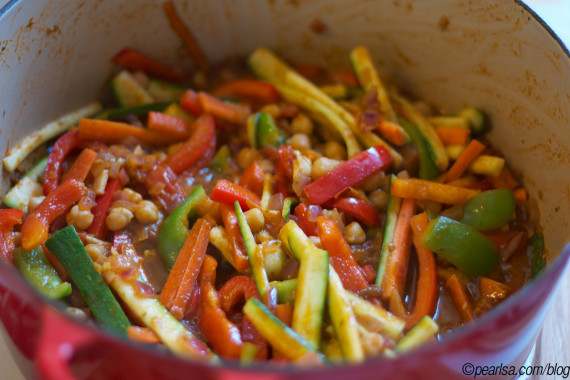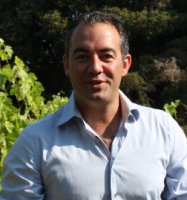 Frédéric Duverger graduated from the prestigious Wine & Spirit Education Trust in London after spending 12 years working in the high-end hospitality industry in Spain, the U.S., Canada, France, and Monaco. Founder of CannesYouTaste, a new, friendly approach to wine tasting for both experts and neophytes, he is dedicated to sharing his passion for wine and the individuals who make it exceptional. He has been working with Context since 2015.
Comments