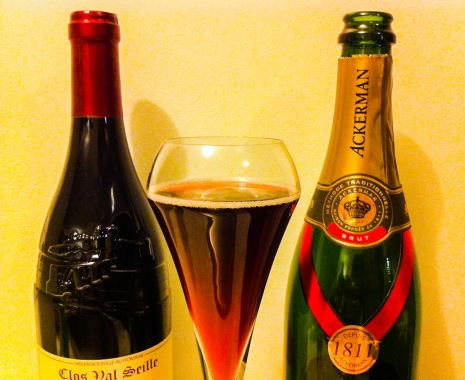 With the holiday season upon us, we are all busy thinking and preparing end of the year festivities. To facilitate these, we've reached out to Forest Collins, the foremost expert on cocktails in Paris, for advice. The popularity of her site 52 martinis has led Forest to start The Chamber, a PopUp and Cocktail Club. Read on to discover Forest's excellent holiday tips, France-inspired cocktail recipe and a special offer for our readers!
When it comes to entertaining, beer and wine are always fine, but the holiday season is a time to go beyond the usual measures. Like a perfect scarf that pulls together an outfit, the right seasonal cocktail can perfect your party. With plenty of traditional choices from warming hot buttered rum to sparkling Champagne cocktails, it should be easy to settle on something that will show your guests some holiday cheer. Below are some tips and tricks to help pick and prep your Christmas cocktail so you can spend more time where it counts: with your guests.
Dos and Don'ts for a Perfect Cocktail Party
Offer a welcome drink: Cocktails are labor intensive and time consuming. To minimize time behind the bar and glassware, simply serve each guest one cocktail as a "welcome" when they arrive while advising them of the follow up drinking options like self-serve beer and wine.
Determine the right quantities: Once you've found the ideal drink, you'll need to know how much alcohol to buy. Search for "Drinks Calculator" online and you'll find an array of tools to help determine the necessary amount of beer, wine, spirits and softs for your party. Just remember: it's better to have leftovers for future parties than to run out during the evening.
Make it ahead: You don't want to be stuck making individual drinks all night, so consider options that lend themselves to advance preparation. Create a festive punch or pre-batch pitchers of your favorite cocktail. When making drinks ahead of time, you'll need to add water to replace the dilution that happens when stirring or shaking a cocktail over ice. General practice is to mix 1 part water to 3 parts cocktail. However, this varies depending on personal tastes, so it's best to test proportions on a drink or two before making a large batch.
Do be afraid to go bold: Oftentimes, hosts will stick to easy spirit choices with neutral flavors like vodka. But if you prefer something with a bit more character, don't be afraid to go bolder with your cocktail base. During the holidays, people are apt to let down their guard and indulge a bit more. So, while normally your guests might eschew imbibing something made with bourbon, the excitement of the holidays may just nudge them into discovering something different.
But don't be afraid to keep it simple either: Want some holiday dazzle without a lot of fuss and muss? Do something simple but striking like freezing cranberries into ice cubes and serving them in clear, sparkling gin and tonics.
Keep it cold: Cocktails require lots of ice, so make sure to have plenty on hand before kick off. If you don't have enough ice trays or an ice maker, freeze blocks in disposable plastic boxes like empty ice cream containers. Don't use your nice Tupperware as the freezing process may cause cracks. Larger blocks mean slower dilution so they are perfect for keeping punches cool. For individual drinks, put the large blocks in a Lewis bag or clean dishcloth and hammer into more manageable chunks.
Use unusual glasses: Unlike wine glasses, which are generally just refilled, cocktails need a fresh glass and preparation each time to be their best. Since not everyone has glasses in such numbers, don't be afraid to mix and match unusual vessels like mason jars or funky glassware from garage sales. Giving each guest their own unique glass is a fun conversation starter and an easy way for them to keep track of their own drink.
Don't forget the finishing touches: Whether you buy festive paper or go with classy linen, don't forget the cocktail napkins – no one likes to wander around with a wet glass in hand or worry about leaving watermarks on coffee tables.
Hydrate your guests: It's easy to get carried away in the holiday spirit, so make it equally easy for guests to hydrate. Often they may want water but will skip it rather than putting out an already busy host. Load a pretty tray with ice, glasses, still and sparkling water, and lemon or lime wedges so guests can help themselves.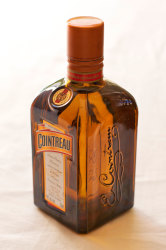 Recipe: Spritz de Noël
If you can't spend Christmas in Paris, you can enjoy this festive drink made with French ingredients and created especially for Context Travel readers. It works equally well as an individual cocktail or can be converted to punch for larger groups. It's sophisticated, sparkling and light enough that you can have more than one.
Ingredients:
.5 ounces Cointreau
1.5 ounces spice infused Burgundy (see recipe)
2 dashes of orange bitters (for optional depth of flavor)
Champagne
Nutmeg for garnish
Lemon for garnish
Note: French ingredients can be replaced with local or easily obtainable equivalents.
Instructions:
1. Pour Cointreau, spice-infused Burgundy and 2 dashes orange bitters in shaker. Add ice and shake.
2. Pour into chilled cocktail glass.
3. Top with Champagne.
4. Hold lemon zest over the cocktail with the peel side down and twist gently to express lemon oils over the cocktail. Drop the zest in or leave out according to your aesthetic and flavor preference.
5. Garnish with grated nutmeg and lemon zest.
Spice-infused Burgundy Recipe
1. Pour one bottle of wine into a saucepan and add 3 cloves and 6 peppercorns.
2. Warm just enough to infuse the wine with clove. Do not boil.
3. Strain out cloves and peppercorns and cool before using.
For Punch
To convert into punch mix one bottle of clove infused wine, 8.5 ounces of Cointreau, 30 dashes of orange bitters and mix well. Add large block of ice to punch bowl and pour in wine mixture. Top with one bottle of Champagne, add some lemon zests and grate nutmeg over punch bowl. To further lighten up the punch feel free to top it up with additional sparkling water. Happy Holidays!
Special Offer: Promo Code for The Chamber events
As our holiday gift to you, Context Travel clients and readers traveling in France anytime from December to March can use the promotional code "ContextTravel" for The Chamber's private cocktail and social soirées at 10 Euros off non-member rates. Simply go to The Chamber events calendar, select your event(s), click on "BUY TICKETS," enter the promotional code and get ready to experience Parisian cocktail culture at its finest.

About Forest Collins: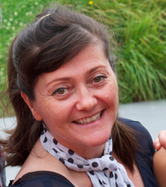 Paris-based cocktail stalker and events planner, Forest Collins, seeks out the city's best cocktails, spills all on the blog and shares these spots with readers through regularly organized cocktail events. Her blog, 52 martinis, is the most widely read English language blog on Paris cocktail bars. Her Private PopUp and Cocktail Club, The Chamber, was recently referenced by le Figaro as one of the city's most in demand private clubs. In addition to writing about cocktail culture for Paris-based websites, she's also the local expert for World's Best Bars and a member of Drinks International's Academy that votes on the annual selection Worlds 50 Best Bars. We think this makes her the perfect person to share tips on how to spice up holiday celebrations with seasonal cocktails.
Comments