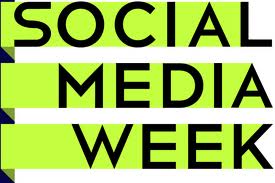 Social Media, whether it's Facebook, Twitter, Four Square or the latest new means, is rapidly changing the way we communicate and, consequently, how we share travel news. Next week, February 11-17th, is World Social Media week, read on to learn more and see what event we recommend in Paris ….
The Social Media Week is one of the world's most unique global platforms, offering a series of interconnected activities and conversations around the world on emerging trends in social and mobile media across all major industries. There are hundreds of events taking place in 21 cities around the world.
We are pleased to suggest a panel discussion happening in Paris called What's Eating Paris. It is hosted by the Trang Minh Lê Bozon and the American University of Paris, where it'll be held on Wednesday, February 15 at 5:00 PM – 6:30 PM. Food and Paris is a natural partner considering the history of Paris. How and where do people hear about the latest in food? How are expats different than the natives on their approach to eating out in Paris? Hear the views of some of Paris's most influential minds on the topic including, popular chef, food writer and blogger David Lebovitz,  journalist and novelist Ann Mah, writer and blogger Lindsey Tramuta of Lost In Cheeseland, Elodie Fagan, community manager of Yelp Paris and the discussion will be moderated by David Bizer HackFwd's Chief Talent Geek. Context Paris will not be able to attend as planned by is pleased to promote this event.
Venue and Attending details:
American University in Paris
31 avenue Bosquet 75007
Room B33
Register for free
at this link
, please bring ID as AUP will check for entry.
Comments