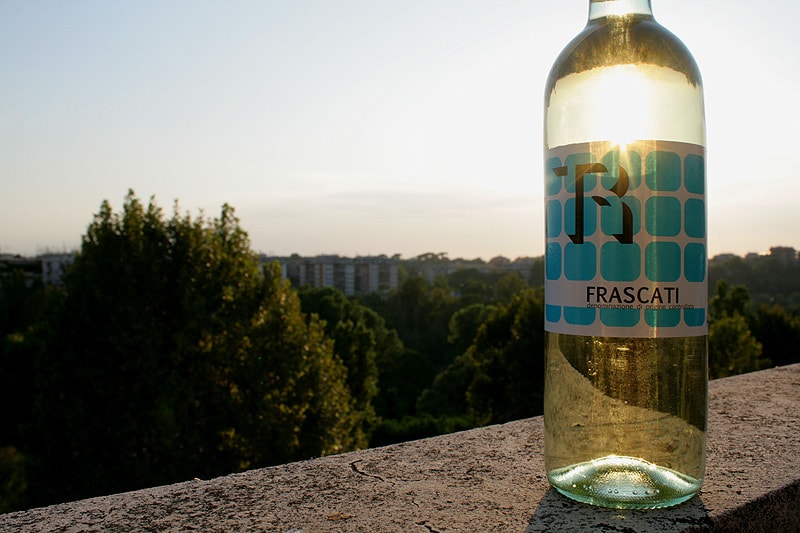 Summer's arrival is cause for celebration, especially if it comes late, as it did this year in Rome. To make up for lost time, everyone seems to be enjoying the warm weather with even more gusto this year. The heat, the lovely summer produce and wonderful fish dishes enjoyed by the seaside, all cry out for crisp, refreshing white wines. While Italy's most famous wines (the three "B's"; Brunello, Barolo, Barbaresco) are red, there are countless delicious whites to be found as well. And when it's this hot, even the best red can sound as unpalatable as soup.
One of my all-time favorite summer wines is Vermentino. The most well-known version is that from Sardinia, but delicious ones are made in Liguria and more recently, in Tuscany as well.  Green and herbal, full of mouth-watering acidity with a salty tang to it, these are the quintessential seafood wines. One of the easiest food and wine pairing tips in fact is this: go regional. If you are having fish, pick a wine that is grown on the coast, most likely; it will be a lovely match. Vermentino thrives in a maritime climate, and indeed manages to evoke the sea in the glass.
Two other regions in Italy that can be counted on for fabulous whites are Friuli-Venezia Giulia and Trentino Alto-Adige. (Sounds like six regions!) Located far up north on the border of Austria, these two regions are known for their crisp, aromatic whites, from native, German, and French grapes. Friulano (formerly known as tocai friulano) is perfect with prosciutto di San Daniele (remember, go regional!) and the sauvignon blanc from here is one of the most well-regarded in the country and pairs extremely well with clams. Both however are so flexible with food they will compliment any number of dishes. Alto Adige makes the best Gewurztraminer and Riesling in the country, and in Trentino you can find very high-quality traditional method sparkling wines, from the Trento zone.
Sometimes though, even in summer, a red wine is called for. For more substantial dishes and meat courses, look for reds that are on the lighter side, full of bright fruit and lighter on tannins, so they will take to chilling better. (Lower temperatures increase the feeling of astringency caused by tannins). While some might unfailingly follow the red-wine-at-room-temperature rule, bear in mind, this rule was set in place before centralized air! For reds, this means at the most 65°. So fortify yourself against the strange looks you might get and make sure you have your red at the right temperature, whether at home or out; you'll enjoy it much more. Good choices include barbera from Piedmont, and lagrein and pinot nero from Alto Adige. They are all low in tannin and high on fruit, and barbera in particular has a very refreshing acidity to it. One of the best reds for summer though is lambrusco from Emilia-Romagna, which is finally getting the attention it deserves. Light, fruity, brightly acidic with cleansing effervescence, it is the perfect foil to summer barbecues of sausage and pork.
Enjoy!
This post was written by docent and sommelier Heather Hanson. To find out more about Italian wines, try one of our Wine Seminars
Comments