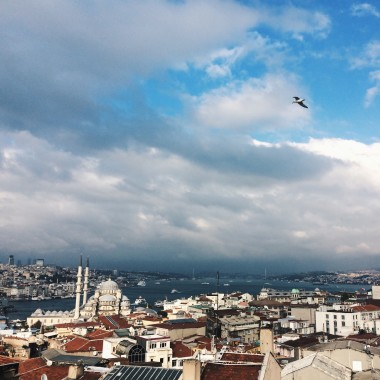 Istanbul is known for its depth of history and stunning skyline, with Ottoman mosques, Byzantine churches, and modern skyscrapers dotting the shoreline of the Bosphorus Strait. But in a city of layers, the wonder under the surface can often be as incredible as the sites above. Regularly in Istanbul, forgotten ruins are unearthed in the process of building something new . Archaeologists are required at any major construction site in the old city, as it's almost inevitable that something will be uncovered. However, the scope and depth of what has been found isn't always what's anticipated.
Byzantine cisterns turn up with surprising regularity, often still functioning. In 2014, one in Sisli was almost destroyed by construction equipment before astute observers noticed and alerted the Archaeological Museum and appropriate authorities. The cistern uncovered at Nuruosmaniye Mosque during renovations in 2013 was in such good shape that after hundreds of truckloads of mud was removed, the cistern was still able to function.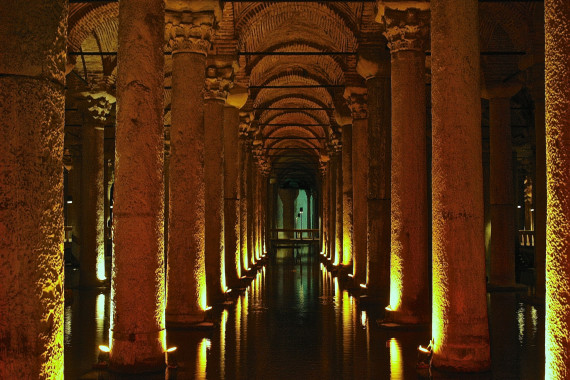 Most people visiting Istanbul think of the Hippodrome in its current iteration: a large oblong park with a couple of ancient obelisks. However, routine maintenance work in front of the Blue Mosque revealed pieces of the Hippodrome's true historic nature when seats and statues from the vast stadium were uncovered. Archaeologists estimate that there are more ruins of the Hippodrome six feet below the surface in Sultanahmet, but the city has not gone through the trouble of excavating them.
It took a drought in 2007 to reveal the ruins hiding in Lake Kucukcekmece. Archaeologists had known for years that this area contained artifacts from a settlement they call Bathonea, but when the lake's water level decreased, part of a massive sea wall was revealed, along with docks, sea roads, and a lighthouse. The wealth of information gleaned just from a drought changed the way archaeologist considered this site– now they believe that this was a major port, and perhaps a satellite of Constantinople.
The ongoing excavation is hampered by the massive pollution in Lake Kucukcekmece, which makes diving excursions almost impossible, but there is hope that the area will be cleaned up enough for the archaeologists to keep exploring.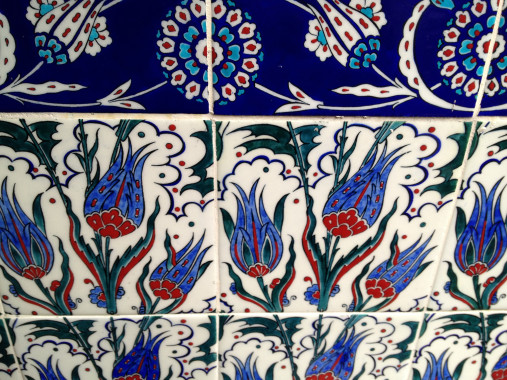 The most recent and most impressive discovery in Istanbul sidetracked a massive infrastructure project for years. While building the Marmaray, Istanbul's underwater metro that connects Europe to Asia, archaeologists on site accidentally uncovered the ancient port of Byzantium. This including massive well-preserved shipwrecks. (Because most of Yenikapi, the neighborhood where the dig occurred, had been underwater for most of antiquity, no one expected to find much of anything.) In eight years, the Istanbul Archaeological Museum excavated 37 shipwrecks. And they kept digging– when it seemed like the project was completed, a final check unearthed remnants of humans, including footprints, from 6000 B.C. There was no previous indication that human habitation existed here that long ago.
It's not always ancient ruins that are uncovered. In 2013, when the city was working to pedestrianize Taksim Square, archaeologists uncovered Ottoman water pipes and arches from the 1800's. They are speculated to be remnants of Ottoman barracks that were in the area. Though the 1800's are much more recent than 6000 B.C., they still shed light on a long-gone era. Modern Turkey is built on the layers of the empires that came before.
This wealth of archaeological finds makes Istanbul a thrilling place to dig. The history overflows, and the abundance is part of the reason that more of the city is not actively excavated. As Elif Batuman says about Istanbul in her fantastic New Yorker article about the Marmaray, "Once you start digging, so much stuff comes out that there's nowhere to put it, and, eventually, you have to just bury it back in the ground."
Comments