Sydney is a city that has mastered the art of New Year's celebrations. It could be because it is the first major metropolis to hold festivities given its proximity to the International Date Line. Sydney, quite simply, is the winner of the New Year's race from a time perspective. It is also a city with the most spectacular catwalk for glittering celebrations. Its iconic harbor has the capacity to reflect endless fireworks that can be viewed from a number of superb spots in the breathtaking amphitheater. It's certainly no surprise that the Sydney fireworks are the most watched fireworks in the world and attract an estimated one million visitors each year.
 The History of the Sydney Fireworks
Fireworks in harbors were previously linked to naval parades but became popular in Sydney as a result of a man named Syd Howard. In 1986, Howard revealed to the world the use of pyrotechnic fireworks from a launchpad of Sydney Harbour Bridge. The celebration was for the 75th Anniversary Review of the Royal Australian Navy. Howard surprised onlookers with unseen methods to create what we now call the 'waterfall' effect along with fine-tuned expertise to conjure exciting displays. Ten years later Howard was employed as the puppeteer for Sydney's first major New Year's fireworks in 1996. This 20-minute show was at 9pm and had glowing rockets launched from a mere six city buildings, the Harbor Bridge and one barge near the Opera House. Ever since, the New Year spectacle has grown each year with an increasing supply of financial backing, location expansion, and technical prowess. Attempts to be bigger and bolder than the previous Sydney fireworks are paramount.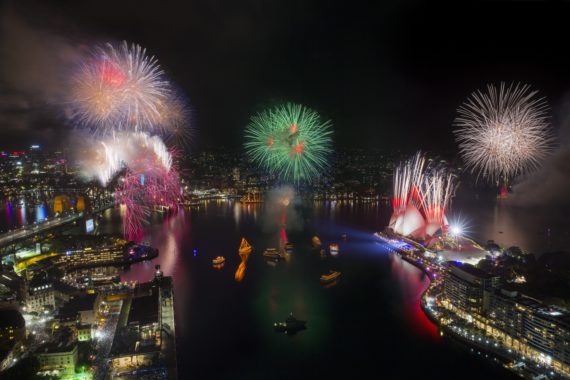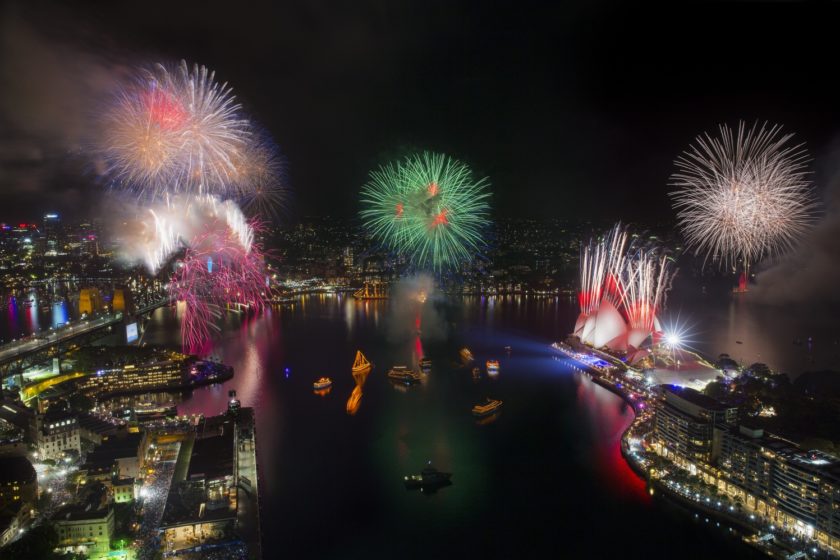 The Program
Today, there are two sets of fireworks on the New Year's Eve. The first is the 'kids' fireworks at 9pm. This is slightly shorter than its later companion and lasts eight minutes. It's ideal for families and for those who need an early bed. The harbor lights up from this point onward as illuminated ships dazzle and parade the waters. The main humdinger kicks off at 12am, lasts for 12 minutes and features explosions from seven different barges, the Harbor Bridge, and the iconic opera house. It is quite the spectacle.
Where to watch the Sydney Fireworks:
There are hundreds of viewing spots for the Sydney fireworks and planning, budget and accessibility effects where you might end up. Here is a helpful map which offers some great vantage points for viewing the renowned glowing projections. We've come up with a range of suggestions for a memorable evening.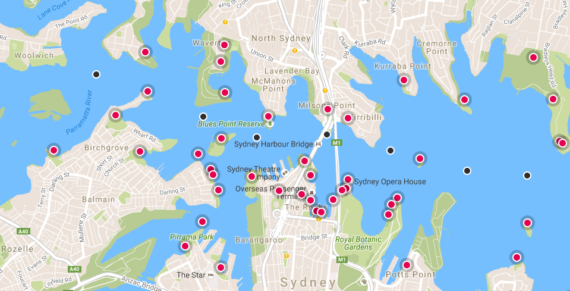 There are a number of venues that offer ticketed events for punters to see the spectacle. These include the renowned Sydney Opera House and the Royal Botanic Garden. A number of the small harbor islands (such as Cockatoo, Shark and Goat Islands) also offer tickets to allow for some prime viewing. Taronga Zoo is a fitting venue for those wanting to support animal conversation whilst seeing the fireworks from a great location. The grounds are relatively relaxing; you can bring your own picnic, listen to some music and soak up the magic for both firework events.
For the die-hard fans, pack a picnic and grab a spot by noon (latest) on the 31st. Bradfield Park, Observatory Hill Park, Cockle Bay Wharf or Mrs Macquaries point all offer terrific spots. It's crucial to get there early as these settings quickly reach capacity, often close to noon. Once there, the atmosphere is buzzing and you'll have to stick out your chosen milieu. Sit back and relax with plenty of snacks, drinks and sun cream before the events unfold.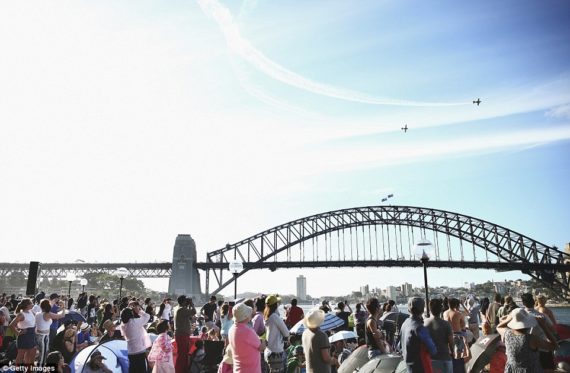 A number of cruise companies do offer boat services for the firework viewing. Expect to dig deep for nautical viewing simply because of the star location. Captain Cook, Fantasea and Sydney Harbor Evening Cruises are a few of the (many) names out there.
If you are lucky enough to nab a spot on a balcony then you are set for a treat. There are a number of hotels with views of the harbor and the subsequent theater in the sky. We hear that the Shangri-La, Park Hyatt, Intercontinental, Macleay Hotel and Novotel (amongst many others) offer some fantastic observation areas or harbourfront rooms. AirBnB venues or private serviced apartments are more personal options with offerings for exceptional harbor views. Advanced booking is essential.
Get to know a local. Try your best at wangling an invitation from someone you might meet on your Sydney voyage. You never know what a conversation at a bar, a museum or on a beach might lead to. If you are partial to striking up friendly chats with strangers then this is the best place, and time, to continue this trait. Insider's tip: People on boats anchor off the zoo, which is an amazing spot to view the Sydney fireworks.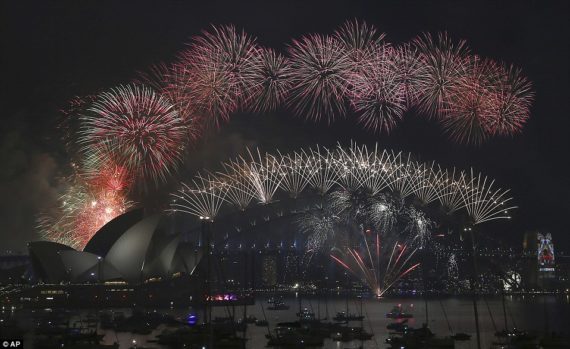 What else is there to do around New Year?
When the crowds have died down the day after New Year, there is a lot to learn about Sydney's chequered past. Circular Quay and the Rocks is an area worth spending some time pottering around. Join our Rocks Tour as you transport yourself back to 1788 with the arrival of the First Fleet and grizzly stories of the bubonic plague.
Once you've completed a Sydney History tour, head to Bondi Beach for a spot of relaxation. There are a plethora of great cafes and restaurants to frequent after a morning of surfing. We'd recommend making the most of the outdoors and doing one of the coastal routes to other nearby beaches such as Bronte, Tamarama or Coogee. Pop into Coogee Pavilion for a refreshing drink or a bite to eat.
Field Day is a well-known celebration that brings you smoothly into the New Year. The daytime boutique music event offers a vibrant atmosphere with some lively tunes. It's the perfect way to blow off the cobwebs from the previous evening.
The city continues to swing into action a week after New Year with the Sydney Festival. It's been running since 1976, which is surely emblematic of its popularity. We recommend this festival for anyone with an interest in theater, music, opera, dance, visual arts and family events. There's a hive of artistic activity, much of which is free from the 7-26 January 2017.
For a bit more of an exploration, there are some great Sydney day tours. A Context favorite is a trip out to the Blue Mountains and Katoomba, just a couple of hours west of Sydney by car or train. It's a World-Heritage site that offers a deep-dive into aboriginal history and a dramatic mountain escape from Sydney for the naturally curious traveler.

Comments