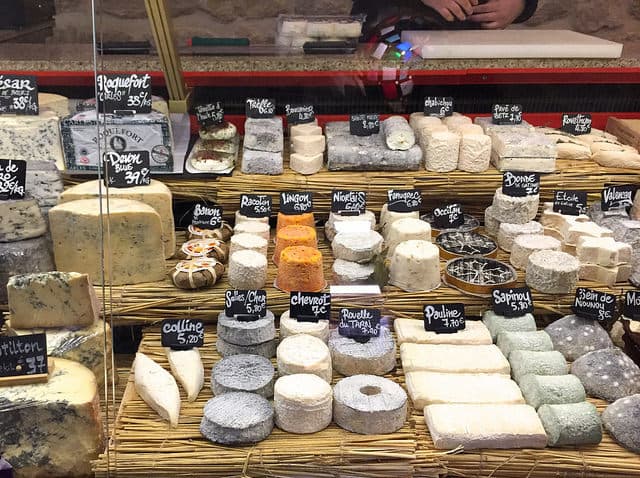 Eating in France has long been considered an art form. Taking pleasure in preparing and enjoying a meal with friends and families is a central part of French culture, the mechanics of which have been long documented. In 1825, a humble book was published entitled "The Physiology of Taste." Written as a series of short essays, the volume was not authored by a chef or food critic, but rather by a lawyer, former mayor and judge, named Jean Anthelme Brillat-Savarin.
Something of an everyman, Brillat-Savarin employs a scientific-like curiosity in his approach to food, meditating on digestion, chocolate, thinness, and coffee, among other things. Using his book as our guide, we'll explore the parts that make up a French meal. With the assistance of culinary docents Preston Mohr (sommelier) and Cassandra Choi (pastry chef) we will learn what kinds of meals our docents like to prepare for and eat with friends and family. 
On hors d'oeuvres and apéritifs
Lay a substantial meal before a tired man, and he will eat with difficulty and be little the better for it at first. Give him a glass of wine or brandy, and immediately he feels better: you see him come to life again before you.  p. 126
Traditionally, French dinners begin with hors-d'oeuvres (small plates, literally translated to "outside the work"), and apéritif, an alcoholic beverage meant to stimulate the appetite. Pastry chef Cassandra Choi likes to serve gougeres as an hors d'oeuvre, explaining it as "essentially choux pastry mixed with cheese, and baked." There are plenty of other options as well, ranging from crackers, nuts and potato chips. Cassandra also enjoys serving saucisson – dried, cured sausage – common in France. She recommends Maison Guyard (42 rue de Verneuil, 75007) to find excellent charcuterie.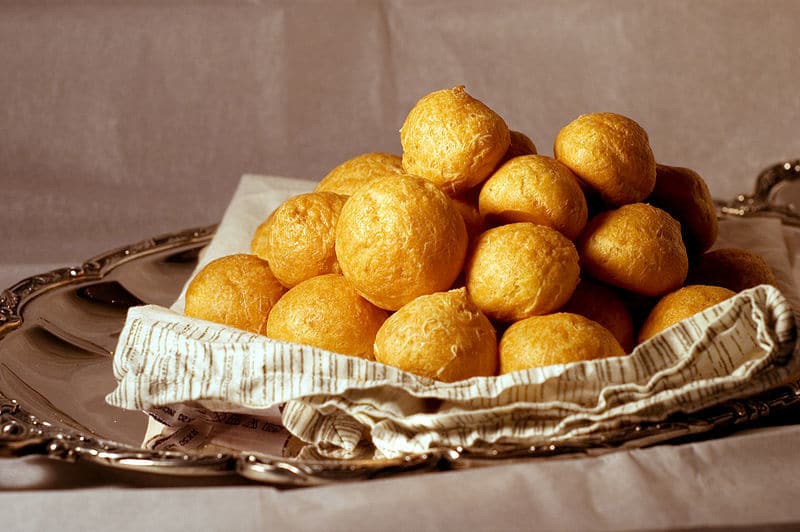 Preston recommends champagne as an apéritif par excellence, but says, "that's far too simple of a response. For something different, try the tangy Pineau des Charentes, a sweet concoction of unfermented grape must and young cognac, made in France's Charentes region. Technically a mistelle, or young almost unfermented wine that's muted with the addition of alcohol, in this case the local specialty: cognac. The end result is a delicious way to start a meal!"
Other regional examples of mistelle include Floc de Gascogne, local to Gers, made with Armagnac, or pommeau, local to Normandy, and "made from unfermented apple cider with the addition of Calvados (a hard apple brandy)."
All Parisian wineshops will offer a few different options of mistelle, and a larger selection would be available at Lavinia (3-5 Boulevard de la Madeleine, 75001).
On the main course
…fowls are to the kitchen what his canvas is to the painter, or to charlatans the cap of Fortunatus; they are served up to us boiled, roasted, fried, hot or cold, whole or in pieces, with our without sauce, boned, skinned, or stuffed, and always with equal success." p. 74
A main course could be one of a variety of options, from vegetarian to fish to meat. Cassandra enjoys preparing a roast chicken with rosemary or thyme, which is a low-maintenance dish that allows her to spend more time with company. Poulet rôti is a very classic French dish, available at many restaurants and markets. Cassandra purchases chicken from her neighborhood butcher, but notes that every farmer's market will have a roast chicken stand.
When deciding which wine to pair with a meal, instead of being guided by what is being served, Preston recommends, "…thinking think in terms of matching the wine's intensity to the food. In other words, very robust and flavorful dishes should be paired with like wines. For dishes such as grilled meats, long cooked or braised stews like daube de boeuf or highly flavored dishes with garlic, onions, tomatoes, opt for a wine that has equal or more flavor than the food… [something like] a full-bodied wine from either the Côtes du Rhône or the Languedoc."
For pescatarians, Preston notes that, "one of my all time favorite pairings would be a good quality 1e cru or Grand Cru Chablis with a dozen oysters on the half-shell. So simple yet so perfect." If you're a fan of oysters, don't miss Preston's favorite "…postage-stamp sized restaurant in St. Germain, Huitrerie Regis (3 rue Montfaucon, 75006). They produce their own oysters in Marennes Oleron, in the Charentes-Maritimes region on the Atlantic coast. Their concise menu only features oysters of various size and a few basic seafood options. A good selection of wines to accompany things from the sea is on offer."
On dessert
…if you swallow a generous cup of good chocolate at the end of the meal, you will have digested everything perfectly three hours later, and you will be able to dine in comfort…" p. 109
French dessert has evolved into the pièce de la resistance of a meal, a work of art in and of itself. Cassandra notes, "My favorite dessert to prepare is a soufflé, either chocolate, pear, or lemon. Though it requires several steps and is a bit technical, it's very satisfying to prepare and always seems to impress when I bring it to the table. My favorite desserts to eat tend to be classics – creme caramel, a perfect chocolate tart, a Saint-Honoré." For a great éclair or a chocolate or lemon tarts, Cassandra prefers Jacques Genin (133 rue de Turenne, 75003), and she also recommends La Pâtisserie des Rêves (93 rue du Bac 75007) for a Saint Honoré or Paris Brest. If you'd like to learn more about the history and culture of dessert next time you are in Paris, check out our Chocolates & Pastries in Paris walk.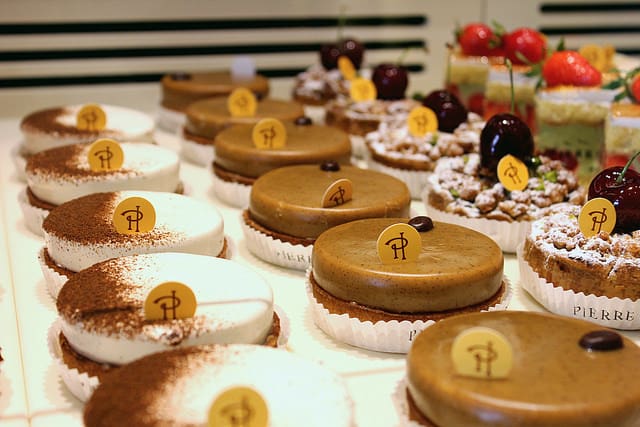 Photo credit: Alannah O'Neil
When pairing a dessert with wine, Preston notes that unfortunately, dessert wines are not very fashionable at the moment. He says, "Historically, sweet wines were the most prized and expensive wines of France. The luscious wines of Sauternes in Bordeaux, sweet Champagne and the glorious sweet wines Quart de Chaume in the Loire Valley were present on the tables of kings, emperors and ruling classes for many hundreds of years. Currently the pendulum swings in the direction for dry wines. An ideal sweet wine is one that is noticeably sweet but still maintains fresh acidity so the wine is not cloying. Opt for the little-known late harvest wines from Jurançon, in France's foothills of the Pyrenees in the Southwest of France. These expressive wines are packed with tropical fruit-like flavors of papaya, mango, pineapple and are a perfect match to a fruit-based desserts. A general rule for dessert wines is simple: the wine should be as sweet or sweeter than the dessert."
As we come to the end of the meal, in the words of Brillat-Savarin,
There are neither raptures, nor ecstasies, nor transports of bliss in the pleasures of the table; but they make up in duration what they lose in intensity, and are distinguished above all by the merit of inclining us towards all the other pleasures of life… In short, at the end of a good dinner, body and soul enjoy a remarkable sense of well-being. p. 162. 
Source
Brillat-Savarin, Jean Anthelme. The Physiology of Taste. Trans. Anne Drayton. London: Penguin Books, 1994.
Comments