Happy St. Patrick's Day from the Contextuals here at Context Travel!  Whether your family hails from the Emerald Isle or not, the beauty of St. Patty's day is that everyone can be Irish for one day a year. As we snack on our Irish potatoes and listen to our Pogues and Flogging Molly CDs here at Context HQ our minds drift to our favorite Irish city, Dublin.  Clients often ask us about the best things to do in Dublin?  The great thing about working at Context Travel is that we have local experts (our docents) in every city that can share with us a local perspective on their favorite things to do.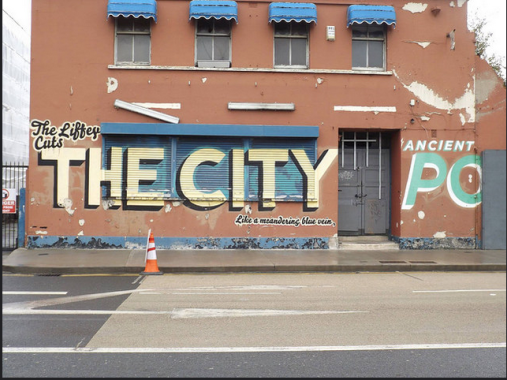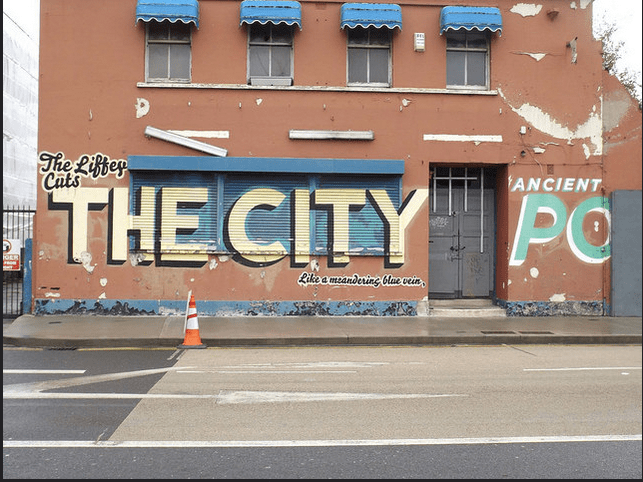 We sat down with Kevin Guyan who leads our Story of Dublin and From Medieval Mass to Georgian Splendour walking tours in the heart of the city to get his perspective on the five best things to do in Dublin.  In addition to working on his PhD thesis, Kevin also has his finger on the pulse of Dublin's cultural scene. A scene that goes far beyond Guinness and James Joyce novels. We asked Kevin for the five best things to do in Dublin, and he provided us with a wealth of knowledge on the 'craic' the city has to offer. Craic is a uniquely Gaelic word with no English translation.  The closest the English language can come is "fun" which doesn't quite capture the true meaning of the word.  You'll have to visit Dublin to experience the craic for yourself and don't forget to visit Kevin and take in the Story of Dublin walking tour.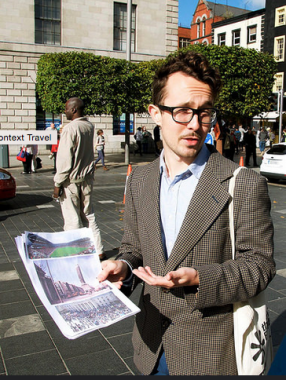 Best Places to Find the Craic in Dublin
While the establishments in the Temple Bar area are worth a visit, the city's first brewpub lies just on the edge of this boozy neighborhood. Porterhouse is Kevin's favorite bar in the city which serves a great selection of Irish ales, lagers and stouts.  You can hear live music most evenings and watch Ireland in sporting matches. Adding to the atmosphere, the interior reflects a classic Irish aesthetic with a modern edge, much like the city itself.
Dublin is a great city, but to get a more complete picture of Irish culture and society, a visit to the smaller villages is in order. Howth – a 20 minute journey on the DART transit system and you find yourself in this beautiful coastal village to the north of the city.  The cliff-top walk on a sunny day has the best views of Dublin, and the fishmongers on the pier sell a fantastic selection of fresh seafood.  Smell and taste the sea air as you enjoy a meal along this unbelievable coastline.  If you're taking a longer break in Dublin, Howth is definitely worth a visit.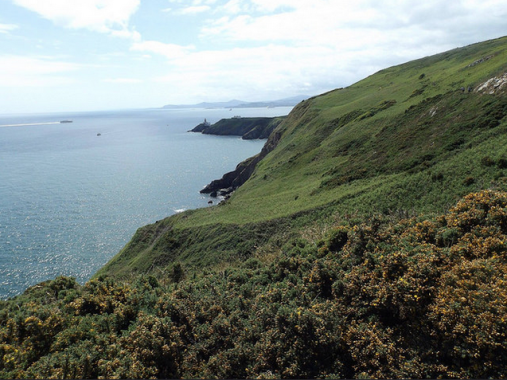 Dublin is home to a strong artistic heritage, and continues to grow as a capital for art and creativity. Francis Bacon was one of the world's most celebrated twentieth century artists, and was born in Dublin in 1909.  In 1998, the artist's estate donated Bacon's London studio to the Hugh Lane Gallery and its contents were relocated to Dublin, opening to the public in 2001.  As with most galleries and museums in Dublin, entry to the Hugh Lane Gallery is free and is a great example of the city's artistic history.
Housed in a former chocolate factory on the north side of the Liffey river, this industrial building now serves great coffee in its Blas Café and typifies the artistic vibe that is sweeping the capital.  Unlike some of Dublin's other hipster locations, Blas Café – a few minutes' walk from busy O'Connell street – remains undiscovered which means you're guaranteed a seat.
The beautiful gardens behind Dublin Castle are a hidden gem in the city centre and a great place to eat your lunch or enjoy a picnic.  After relaxing outdoors, you can then enjoy the beautiful Islamic, East Asian and Western objects on display in the adjacent Chester Beatty Library, which houses the vast collection of New York mining magnate and honorary Irish citizen, Alfred Chester Beatty.
Comments