When talking contemporary creative culture, you'd be forgiven for forgetting to pencil in western Berlin districts on your must-see list. 'City West' has been quiet in the art scene of late, but as the bohemian East reaches saturation point, Berliners are on the search for something new, and it turns out it may be on their very doorstep.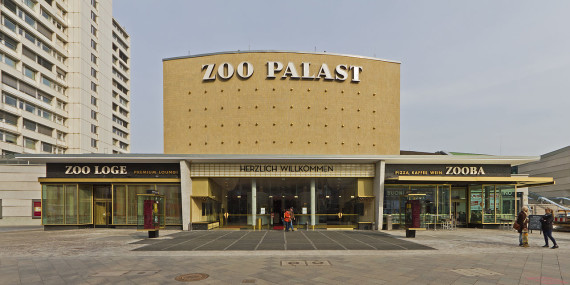 The prosperity and creative bounty of the Roaring Twenties flagged West Berlin as the influential artistic scene. Film, literature and visual arts thrived in a vibrant and hedonistic climate, and as you discover the area it is still possible to plot out the places that connect that era to the modern day.
Over time, affordable living in eastern areas of Berlin drew international crowds, and at the fall of the Wall, the East came into focus on a global scale. A scene developed that was built on rubble, history and rebellion — an infusion of art and life, and the spotlight shifted. But, as the eastern streets of Mitte — as well as those of Kreuzberg and Neukölln, officially boroughs of the former West but geographically in the eastern part of the city —  become awash with burgeoning creativity, the West is offering an understated but refreshing alternative for visitors. The vibrant cultural history of West Berlin is today giving rise to a second wave of creative and intellectual thinking in these previously overlooked parts of the city. With photography foundation C / O relocating from central Mitte to Charlottenburg this year, and Berlinale film festival venues popping up there, it seems that contemporary Berlin culture is moving West.
Look back to 1920s Berlin, and this area of the city was a riot of culture. The twenties were a time for blossoming creativity, and at the end of WWI, the West was defined as a hub for art, literature and wealthy living. With a booming economy, came an outpouring of artistic innovation, for which Berlin provided fertile ground.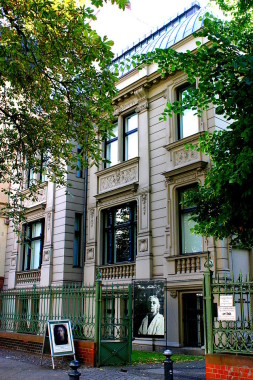 As prosperity spread across Europe, West Berlin was enriched with originality. Forward-thinking attitudes paved the way for avant-garde expression, and there was a clash between lavish lifestyles and unseen suffering — as depicted by artist Käthe Kollwitz, whose former Charlottenburg house is today an eponymous museum. Criticism and satire went hand-in-hand with the opulence of the era, and many artists platformed their political and societal distaste through their work.
As you roam the area, you can track locations that provide a view into this vivid past. Intellectuals and writers gathered in cafes and coffee houses, and these venues retain a literary reputation, as well as being well worth a visit for exquisite pastries and cakes. Retreating into cosy havens such as Romanisches Cafe, Schwarzes Cafe, or the famous Paris Bar offers visitors an authentic taste and sense of the buzz that made West Berlin such a centre for productivity and imagination.
Theatre and film have been part of Berlin's unique experimental spirit for more than a century. What began in the twenties is still in motion today. The Berlinale has venues scattered across the city; Zoo Palast, Filmkunst 66 and Delphi Kino have each gone through stages of refurbishment to be reborn for modern audiences and preserve a long-standing cinematic history.
Such cinemas, theatres and independent initiatives are rooted between sleek malls or built into vast shopping plazas. Film houses and theatres inject modern thought into what have been, culturally speaking, forgotten parts of the city, and in recent years there has been a move to marry the popular shopping scene with cultural influence. Bikini Berlin is one such example, forging a new name for West Berlin by combining fashion, art and design in a concept mall. The decadent metropolis is made cool once more, and with a hotel overlooking the Zoo, there is something very subtle, but incredibly intriguing, about the way the western districts are merging their landmarked city with modern living.
In the decades that followed the fall of the Wall, it may seem that West Berlin went quiet, but this is far from true. While everyone's eyes were turned East, the city's original cultural centre kept the flame burning, waiting for that inevitable moment when the pendulum would swing back, as is always has. That moment is now.
By Heather Pringle
Comments