Thanks to years of economic prosperity, traditions of warm hospitality, and a relaxed sense of community, Amsterdammers make great hosts. There's certainly no shortage of things to do in Amsterdam. For proof, look no further than the thousands of visitors who journey to the city every year, checklists of 'Must-Dos' in hand. Pausing for a memorial moment at the Anne Frank House, relaxing in the Vondelpark and lighting up at a coffeehouse or two seem to belong to everyone's Amsterdam experience (best not to share any Facebook photos of that last stop, though). But we think there's a rich, half-undiscovered urban culture to be found off the main thoroughfares. In the process of designing our Amsterdam tours that go off the beaten path, we've curated our own list of Must-Dos. Here are our suggestions for the 9 best things to do in Amsterdam if you're looking to mix things up.
Things to Do in Amsterdam #8-9: Sample another side
Genever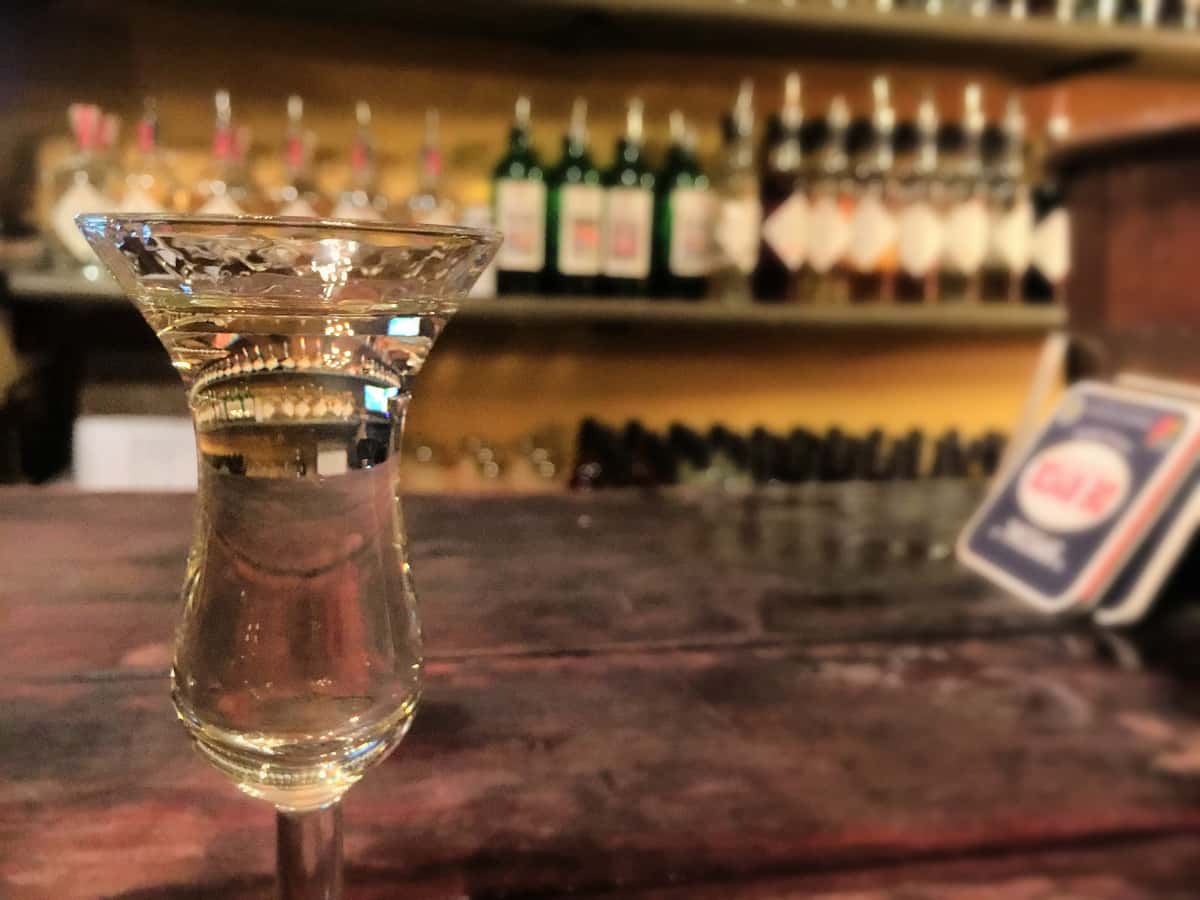 Yes, delicious craft beer is everywhere and you won't regret trying a Dutch-brewed ale. But Amsterdam has long been known as a "genever city," famous for producing this juniper distilled liquor. Genever comes in both oude (old) and jonge (young) versions, each with different characteristics, so taste both and see what your preference is. The best place to take your first sips is at a local distillery—after a pint on an Amsterdam beer tour, for example. The genever will come in a tulip-shaped glass, full to the brim. You'll need to "bow" to it in order to drink the first drops. Verdict: definitely one of the most fun and delicious things to do in Amsterdam.
Contemporary design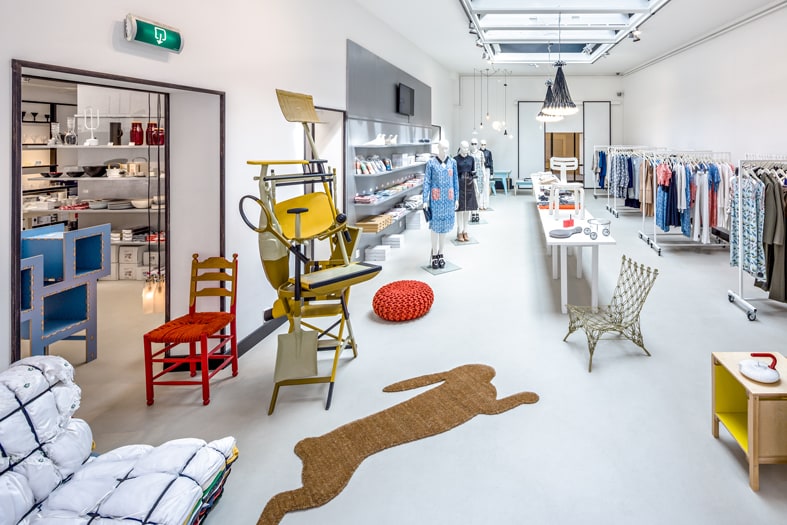 Practicality and resourcefulness are fundamental to the Dutch. For example, if nature had its way, Amsterdam would be underwater. But the people of Holland have different ideas. On the other hand, the Dutch are clearly a people with an aesthetic appreciation of the finer things in life, from paintings to flowers. These days, contemporary designers are combining both sides. Their shops and products are infusing Amsterdam with unique shopping options, such as Droog, Locals and Xbank. Sustainable materials meet creative shapes and bright colors, and there's a sense of playfulness and style. Forget wooden shoes and plastic tulips.
Things to Do in Amsterdam #5-7: Explore neighborhoods outside the city center
Noord – eclectic and emerging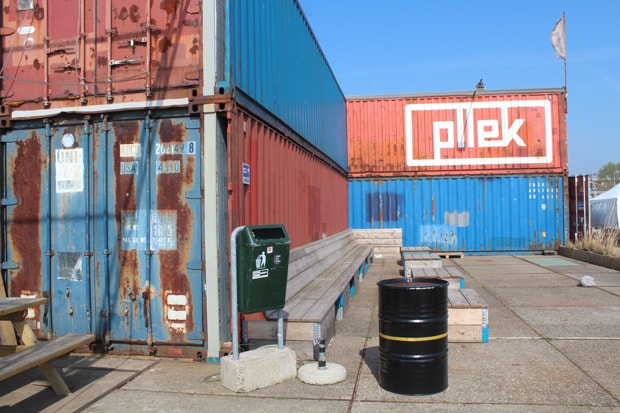 "If you come to Noord next year, it will already be too late," one of our docents says adamantly. That's the feeling you get in Noord: that your favorite spot could disappear from one day to the next and something else new and fascinating would pop up around the corner to take its place. The area has been changing at lightning speed, going from sleepy suburb to cutting edge almost overnight. Travel blogger Adam Groffman, who runs Travels of Adam, checked it out for himself – his photo essay about Noord shows how diverse the area has become over the past few years.
The best way to get around Noord is by bike, wandering through the former industrial parks and village pathways. Take the free ferry from behind Central Station and start your exploration at the EYE Film Museum and the Tollhuistuin cafe and exhibition space. Then cycle towards the Nooderpark and see where your fancy takes you.
Market hopping in De Pijp and the Westerpark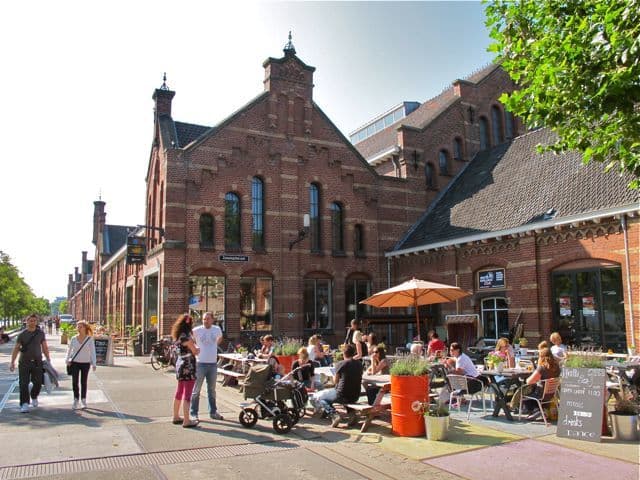 The neighborhood of De Pijp ("the pipe") has had its share of ups and downs. Historically, this area was ramshackle and lower class. Shoddy construction and a lack of urban planning meant that De Pijp was falling apart as soon as it was built, but its fortunes have since turned. Today, it has had a major facelift, buildings renovated by the families and urban professionals who now live here. This gentrification has its problems, like in any city, but this corner of Amsterdam is a perfect spot to poke through local shops, grab a beer, or wander through the popular Albert Cuyp Market.
On the other side of town, there's the Westergasfabriek, a former gas manufacturing plant that now houses a complex of local businesses and event spaces. Head here on a Sunday for the fantastic bi-weekly markets, or on any other day of the week to check out the rest of the park. Yoga classes, a brewery, jazz concerts, fresh bread and apple pie: it's all here. What's Up With Amsterdam has a full guide to the Westergasfabriek – including a pro tip about the free WiFi network (it's called "WGFFreeWiFi").
Oud-West – a new foodie haven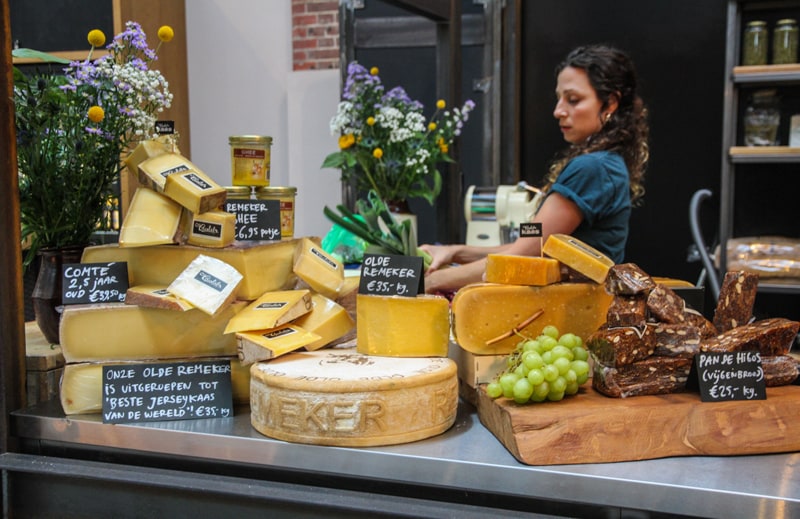 Opened in 2014, De Hallen is quickly becoming the heart of Amsterdam Oud-West. Once upon a time, this industrial building was a service center for Amsterdam's first electric trams. Now, it's a magnet for locals and savvy visitors looking for things to do in Amsterdam. Saturdays and Sundays are buzzing, thanks to the Local Goods Weekend Market. The rest of the week, the Filmhallen cinema and various shops and outlets keep the atmosphere lively. The main attraction for foodies: under the roof of the Foodhallen are street food vendors of a classy, creative type that would be equally at home in Portland or Berlin.
Things to Do in Amsterdam #2-4: Soak up the arts and culture
Choose between "The Big Three"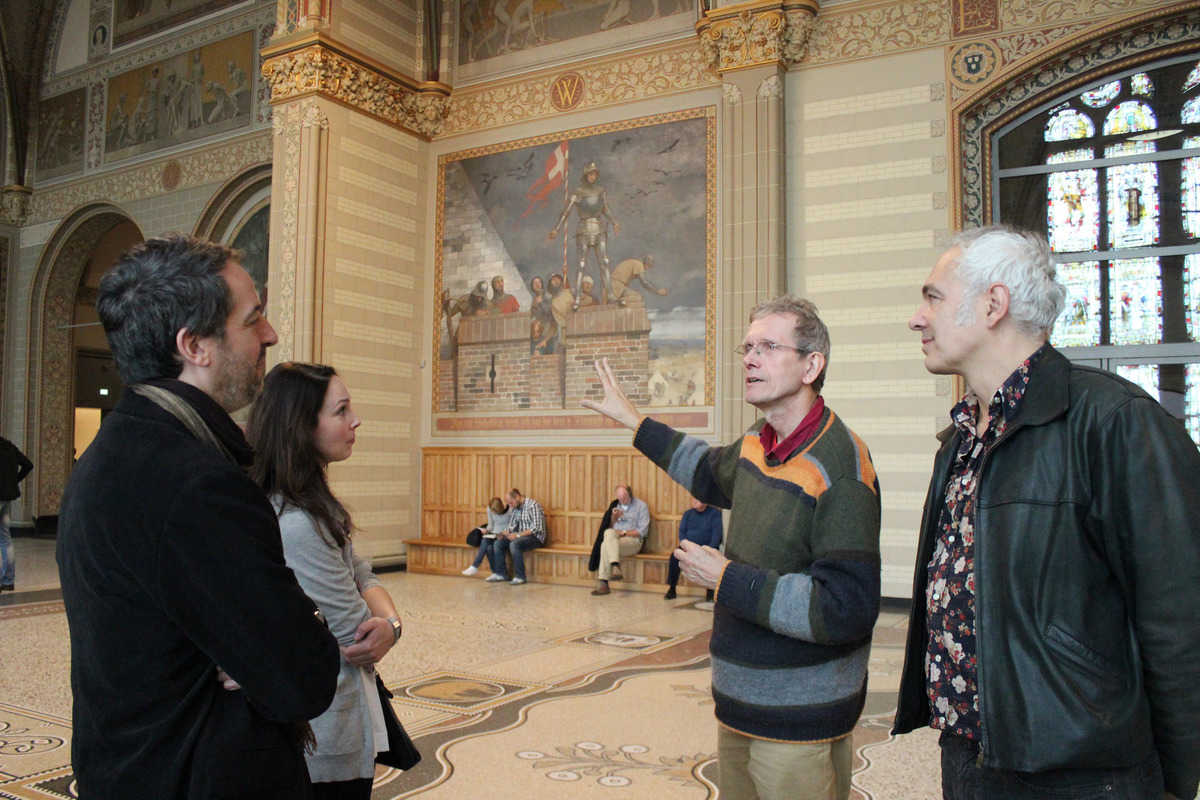 To tourism professionals in Amsterdam, they are known as "The Big Three": the Rijksmuseum, Van Gogh Museum and Anne Frank House. Typically, these sites are #1-3 on any list of things to do in Amsterdam. Of course, they are historically important and fascinating spots to visit. But as the line-ups outside each of the three attractions get longer and longer, this standard Amsterdam itinerary starts to feel cookie-cutter. Our solution? First, go deeper by joining an art historian for a Van Gogh Museum tour or Rijksmuseum tour (or even a combination tour). Skip-the-line tickets will save time, plus, an expert leading you through the galleries will make it easier to tackle the collections.
Second, leave the Anne Frank House for another visit. Now, hear us out – we know that the Anne Frank House is an important place of pilgrimage for people who have a strong connection to Anne Frank's book. But as an educational space and museum, we think it falls short. WWII buffs should definitely check out the Dutch Resistance Museum to dive into the history of that time, or pay a visit the moving National Holocaust Memorial.
Portuguese Synagogue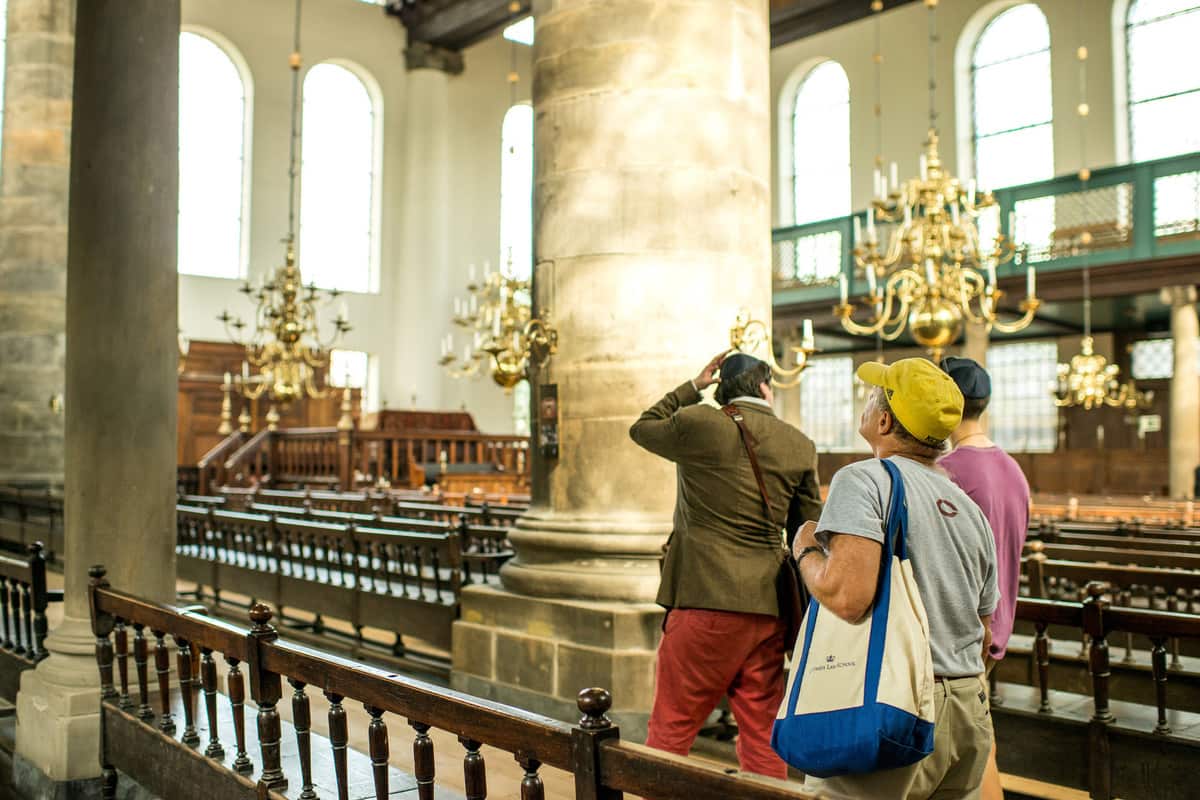 We use the cliché "hidden gem" reluctantly, but the Portuguese Synagogue deserves it. This architectural marvel is home to the world's oldest operating Jewish library, Ets Haim Livraria Montezinos, a UNESCO Heritage Site. A Sephardic synagogue, it was planned to be the largest such construction in the world when it was built in the 1670s. Despite all of that, it's not uncommon to find just a scattering of visitors inside the synagogue. Wander around the space and let your eyes take in the wooden ark and shining brass chandeliers, unobstructed by crowds of people. Even better, walk through the synagogue with a historian on a Jewish Amsterdam tour that gets to the heart of the story behind this building and the Jewish community that it belongs to.
Stedelijk Museum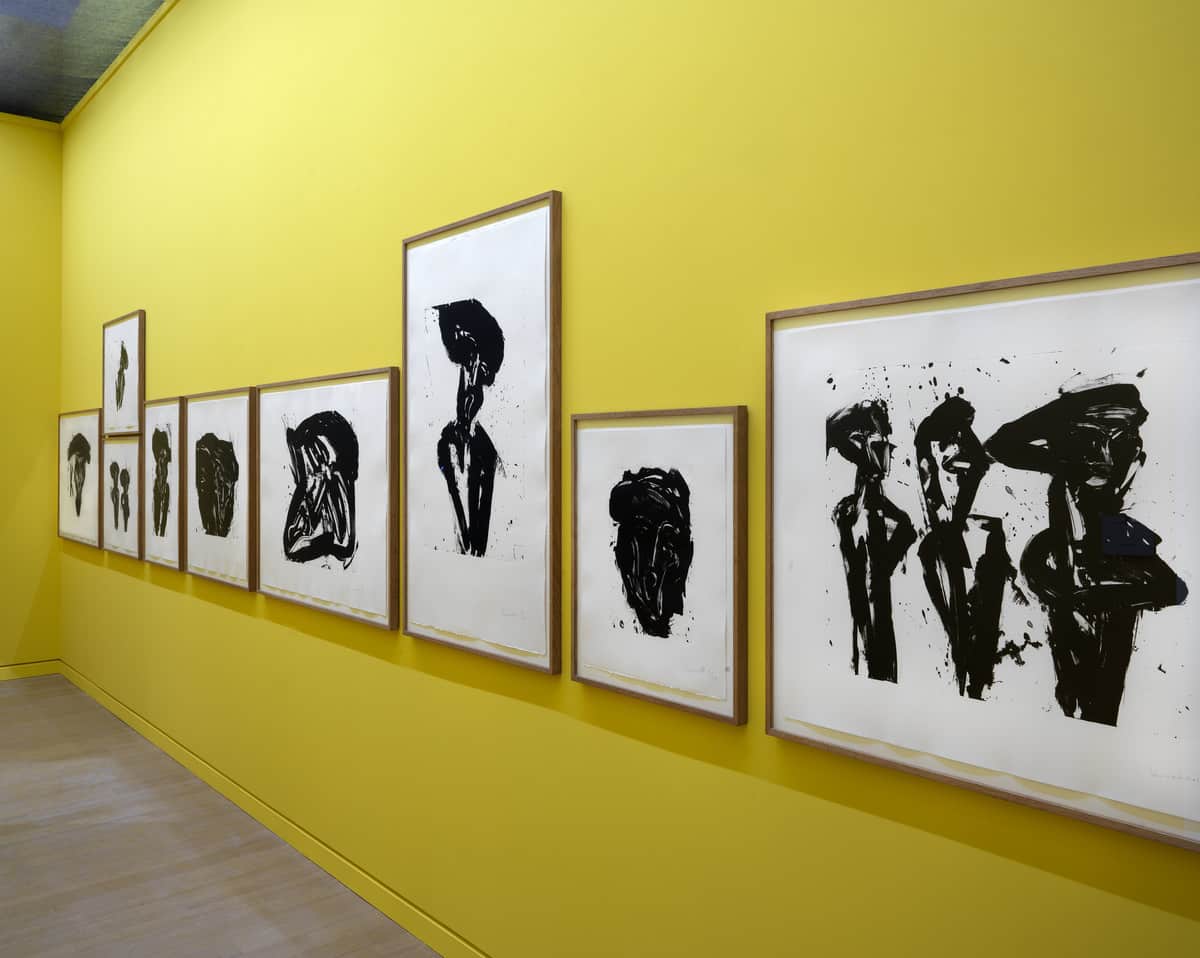 Despite being located on Museumplein next to the Van Gogh Museum, Rijksmuseum and Royal Concertgebouw (concert house), we think the Stedelijk Museum of contemporary art is underappreciated. Thanks to its manageable size, a visit here doesn't need to take up the whole day, leaving time to browse the excellent museum shop and stop for a coffee in their cafe. The collection boasts paintings by Van Gogh, Chagall, Cezanne, Rothko and Mondrian, as well as a rotation of special exhibitions. Bonus: no need to stand in line to get tickets or push your way through a crowd if you want to see a Van Gogh or a Matisse painting up close.
and our #1 Thing to Do in Amsterdam:
Walk the canals or take a cruise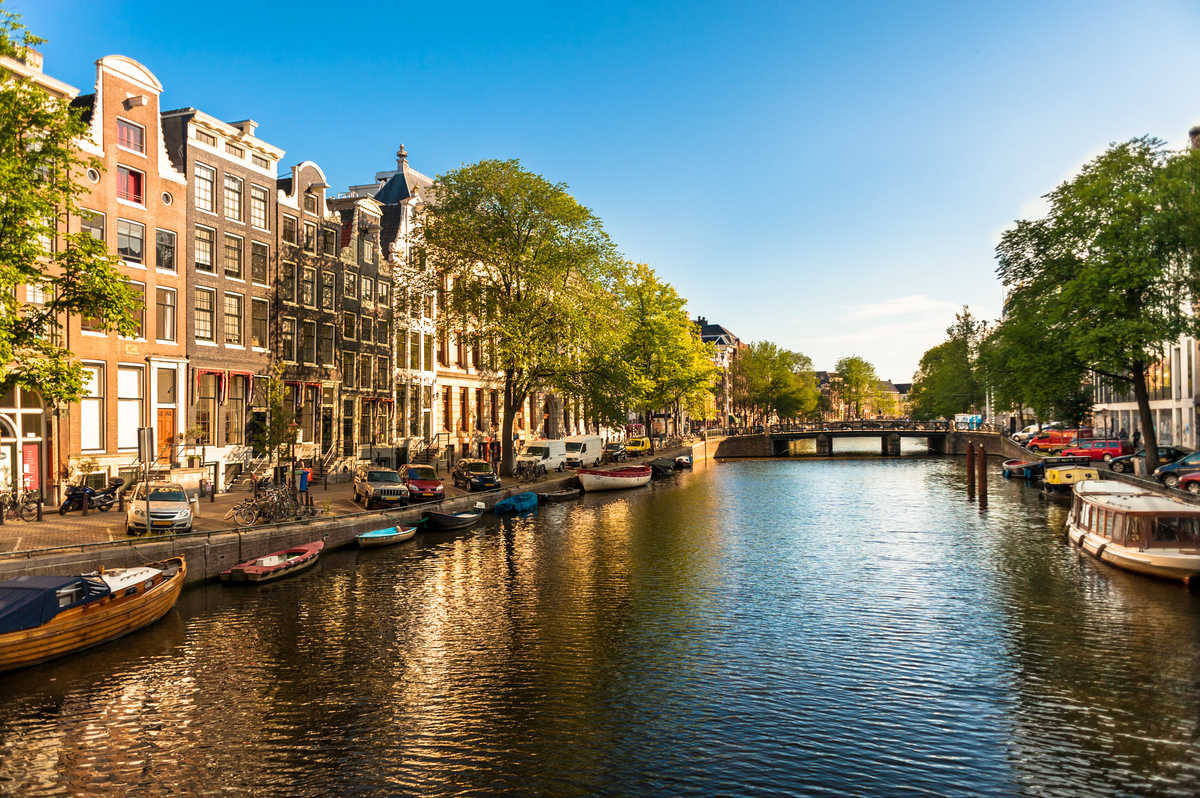 Our Amsterdam docents agree: the canals are something truly special. One of them remarked, "Amsterdam is meant to be viewed from the water – even I'm amazed at how good it looks." Agreed.
Spending time on the water is one of the best things to do in Amsterdam, hands down. Ideally, we'd all have personal friends who live in Amsterdam, own private boats and would happily pilot us around the canal belt. If that's not the case, the next best thing is going for an Amsterdam canal tour with a local expert in a historical saloon boat. From out on the water, watch the light on the facades of the old canal houses, once populated by wealthy merchants and well-to-do families. For those among us who feel better with the ground under their feet, it can be just as lovely to stroll along the banks of the canals. When you walk here in person, you have to wonder at the ingenuity of the Dutch that created this network of waterways. To go deeper into the history of the canals, a Dutch Golden Age tour is the answer. Afterwards, kick back with a coffee and watch the sun set across the water.
Comments