Barcelona has long been the artistic and rebellious sibling among the top European cities, with stunning architecture, a strong artistic community, and a complex political history. As Barcelona becomes a more sought after destination, it can be hard to not get caught up in the tidal wave of tourism while visiting. We understand this challenge, which is why we put together this list of things to do in Barcelona. Some are famous spots you probably have heard of, and others not so much. We'll make a case for must-see sights, and the off the beaten track ones too.
Ok, let's get started.
Explore El Raval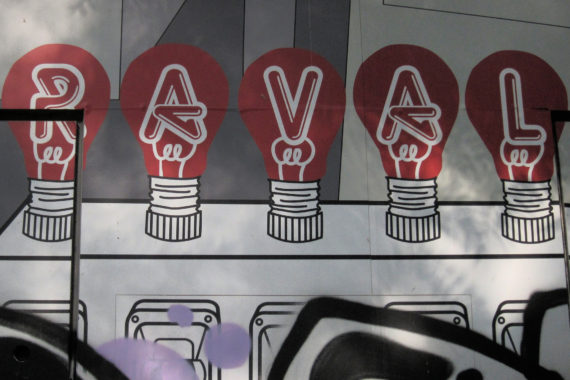 Located just next to the tourist packed Gothic Quarter, the El Raval could be the most unique neighborhood in Barcelona. It was formerly located outside of the medieval city walls, and is still home to great examples of Gothic architecture. Later it became the red light district and Barrio Chino, the Bohemian red light district of the early 20th century, until the mid-90s when the city began to pour resources into developing it. Still grungy, you'll also find the contemporary art museum here as well as hip boutiques and restaurants.
N.B. We offer a Barcelona city tour of the Raval.
Carretera de les Aigües
Barcelona is uniquely situated between the sea and the mountains. Take advantage of this feature, at Carretera de les Aigües (Road of Waters), a 10 km flat, unpaved path situated at the base of Parc Natural de Collserola. This is one of the most popular spots for locals to bike, walk, and run. 450 meters above sea level, this easy, and enjoyable path offers sweeping, unparalleled views of the metropolis.
Tapas in Poble Sec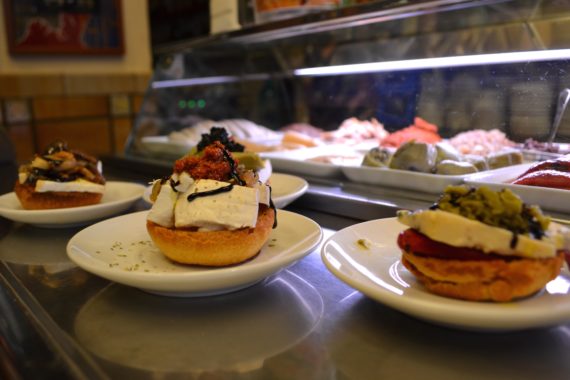 Does the fervently independent region of Catalunya do tapas? Yes, but in their own unique way. In Catalan, picar, means to eat small portions of different types of food. This pre-dinner tradition is called "pica-pica," the wonderful ritual of or enjoying some olives, croquettes, cheese, or fuet sausage over a glass of vermouth. To truly experience a Barcelona tapas tour, head to the top foodie neighborhood– Poble Sec. Quimet i Quimet is one of the famous institutions. A no frills, standing room only bar, famous for tapas like their montadito, a small open-faced sandwich topped with smoked salmon, Greek yogurt, and truffled honey. Poble Sec is also home to many contemporary tapas bars, pushing the boundaries and reinventing Catalan cuisine.
Festivals
Barcelona's temperate weather and strong artistic background combine to make it the ideal city for festivals, many of which are held in late summer. Nearly every neighborhood has their own festival, and their own patron saint (neighborhood identity is very strong in Barcelona!). The Gracia neighborhood throws a truly spectacular one, and it's one of our favorite things to do in Barcelona. Residents decorate the streets and the neighborhood comes alive with concerts, parties, light shows, fire runs, massive dragons (the symbol of Barcelona!), human towers, and more. The festival that celebrates the city as a whole, La Mercè takes place in late September, and is capped off with the city's biggest fireworks display on the final night.
Sagrada Familia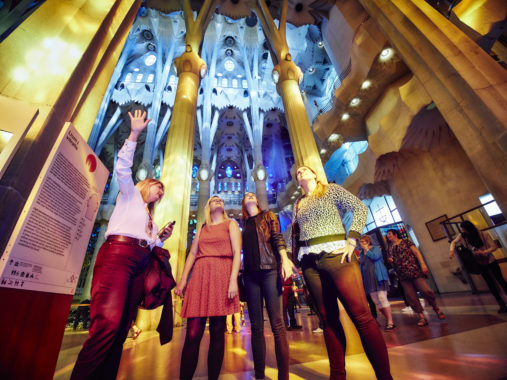 Gaudi's unfinished magnum opus of a church, Sagrada Familia, is hardly a secret, and commonly cited as one of the top things to do in Barcelona. Your experience can be even further enhanced by visiting in the early morning or late afternoon. During these times, the sun hits the stained glass windows in just the right way and fills the church with shifting hues of radiant color. This was Gaudi's intention, as light and color were fundamental to the design of Sagrada Familia. Added bonus: crowds are much more manageable at these times.
Ahem, we also offer a La Sagrada Familia tour, which is one of our more popular tours in Barcelona.
Picnic at The Labyrinth Park of Horta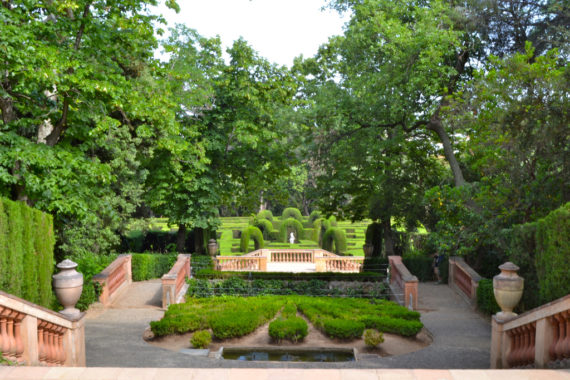 The Labyrinth Park of Horta is Barcelona's oldest garden and a prime example of artistic garden design. The wealthy Desvalls family handed over their private gardens to the public in the 1960s, and the now public park remains a magical secret for those willing to venture a bit outside the city center. Throughout the park, there are marble statues, romantic gardens, picturesque ponds, and the crowning jewel–a fantastical and perfectly manicured hedge maze. Pack a picnic, and enjoy an afternoon getting lost. Our picnic suggestions: Garrotxa (a semi-hard Catalan goats milk cheese), Fuet, (a Catalan cured sausage), and cava (of course).
Eat Chocolate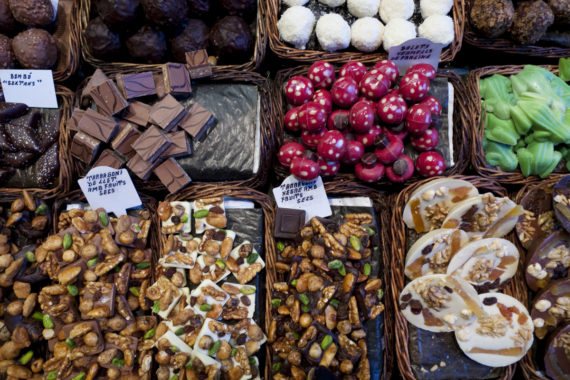 A trip to Barcelona would not be complete without some of the best chocolate in the world. While France and Switzerland often get the credit, Spain (specifically Barcelona) played a fundamental role in the development of chocolate. When Columbus arrived back in Spain with dried cacao beans, the simple beans began their long evolution into a global phenomenon. Pop into CAFE for freshly fried churros and melindres (soft pillowy lady finger cakes) dipped in thick, dark chocolate. Down the road is Cacao Sampaka, a sleek, contemporary chocolatier obsessively devoted to detail. selling treats such as liquor-filled bonbons, white chocolate with rose, milk chocolate with juniper and lemon to name a few.
Sound delicious? You can experience it all on a Barcelona chocolate tour.
Comments