When asked to recommend things to do in Boston, concierges, tour agencies, guidebooks and travel writers immediately jump to the wealth of historic sites and museums in the city that focus on its Revolutionary War history. While we would never tell you not to visit the Revere House or the Old North Church (which we visit on our Portrait of a City: North End Boston tour), there are things to do in Boston that move beyond most tourists' first impulse.
Things to do in Boston: Eat and Drink Your Way Through the City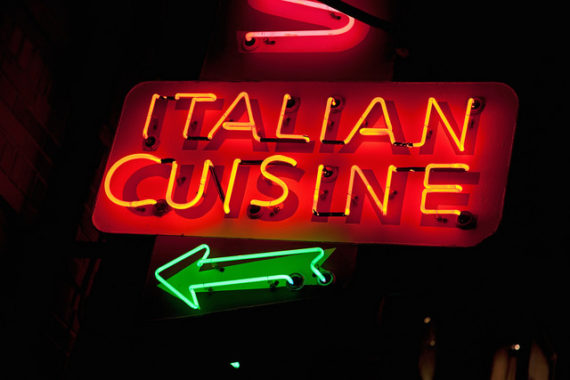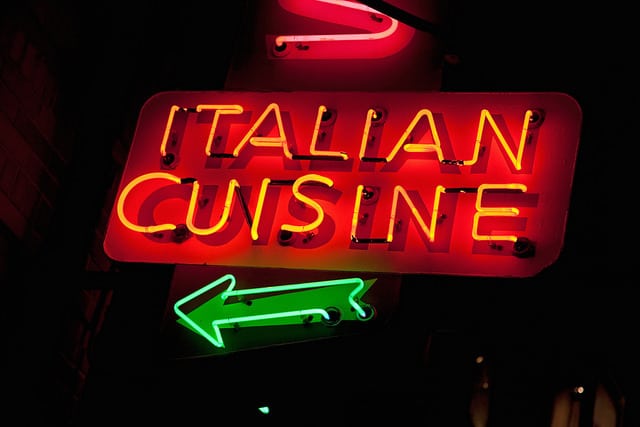 First, we'd start by shopping for authentic Italian pastries, pasta, and coffee in the North End. According to Eater, pastry chefs say that the black-and-white cookie at Bova's is one of the best treats in town. Of course, you can also find cured meats, homemade pasta, spices, oils, and everything else you might need to put together a fantastic Italian dinner under the watchful eye of a taxidermied boar at Monica's Mercato. After picking up your ingredients and dessert, head to Caffe Vittoria, the first Italian cafe in Boston. Not only do they brew authentic Italian espresso, they have also held onto all the equipment they've used since opening in 1929, and have therefore become a sort of de-facto museum of the coffee brewing technologies of the 20th century. If you want to learn more about the history and culture of the North End, take our North End Boston History tour.
You can also sample spirits made in Boston: Bully Boy Distillers, GrandTen Distilling, and Boston Harbor Distillery are all representative of the wave of new, craft distilleries springing up in Boston. All three offer tours and tastings.
Finally, we'd visit one of Boston's markets: Both the Boston Public Market and Faneuil Hall offer a great way to shop for local produce, meat, honey, seafood, honey, and baked goods while taking a tour through traditional Boston staples like fresh and smoked fish and foods that have come to the city more recently, like Asian street foods available at Noodle Lab.  
Things to Do in Boston: Check Out the Good, the Bad, and the Missing in Boston's Art Scene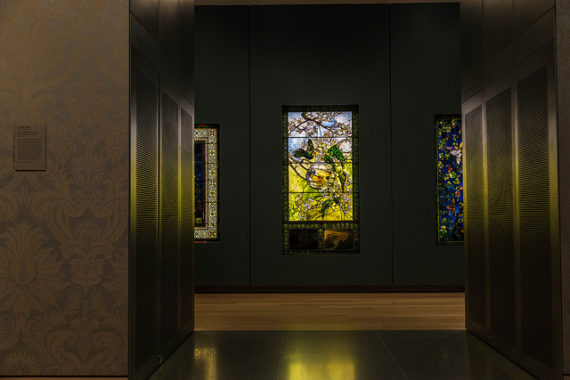 Check out the site of an unsolved art heist. The Isabella Stewart Gardner Museum is the masterpiece of the wealthy art collector who gave the museum its name. The collection of art, antiquities, and curiosities is exactly as she left it, with a few very notable exceptions. Gardner stipulated that the museum stay as she designed it, and staff scrupulously observed her request. Nothing was moved until 1990, when two thieves dressed as Boston police officers cut several paintings from their frames and removed a Shang dynasty vase from the museum. Police and the Gardner security team are still actively searching for the missing paintings, which include a Vermeer, a Degas sketch, and Rembrandt's only seascape. The museum recently doubled the reward (from $5M to $10M) offered for information leading to the paintings' safe return.
Alternatively, you can make a trip out to the only Museum of Bad Art. Though not technically in Boston, The Museum of Bad Art (located in neighboring Somerville) is a great way to start a day spent thinking about art. Though the museum started as a personal collection, its founder quickly realized that its collection was "too bad to ignore." Afterwards, head back to Boston and take in the classics with one of our experts on our Museum of Fine Arts Boston tour and decide for yourself what makes a piece of art worthy of a place in a museum.
Meanwhile, if you've ever wanted to get up close and personal with a masterpiece, head to the the Harvard Art Study Center. They open their encyclopedic collection to visitors with two weeks' advance notice. Their collection includes Whistler paintings, shards of earthenware from the Han Dynasty, and shards of seaglass used by Yoko Ono in a performance piece.
Things to Do in Boston: Explore Other Aspects of Boston's History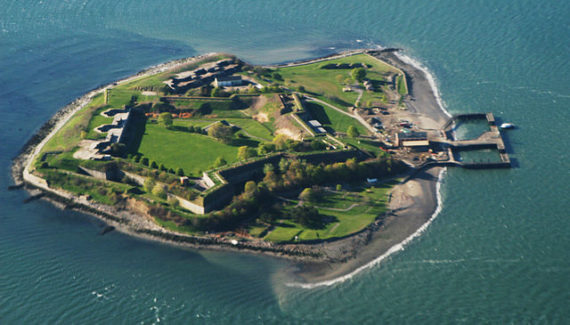 Take a Ferry to Georges Island
Georges Island, though never a site of active battle, was an important Civil War fort during its time as a prison for Confederate soldiers and staging ground for troops headed South. The fort itself is located on an island with a great view of the Boston Harbor and the Boston Light. Vintage baseball teams will occasionally play games complete with Civil War era equipment, uniforms and rules.
Explore Beacon Hill's architecture and history 
Beacon Hill has long been home to some of Boston's most prominent families, many of whom have been pivotal characters in the history of the city and the nation. Our Beacon Hill tour explores the history and architecture of Beacon Hill while telling the stories of many of the families
Learn about the history of Boston's African American community on our Black Boston walk                              
Boston is home to the nation's oldest Black church, a memorial to the first Black unit of the Union Army, and the Black Heritage Trail, as well as the nation's first published Black poet (Phyllis Wheatley) and a frequent stop of Frederick Douglass' lecture circuit. Our walk, Black Boston: Freedom and Empire in the Republic focuses on the lives and stories of Boston's Black residents from the city's founding to the time of the Civil War—or, alternatively, see our guide to African American heritage in Boston.
For our guide to another colonial city, see our list of things to do in Philadelphia.
Comments