A client recently asked for some suggestions of things to do in Buenos Aires. We had a few ideas for her. But our best one was to tap into our community of docents here and get their insider recommendations. The architects, historians, chefs, and other experts who lead our Buenos Aires walking tours had some pretty great ideas, not only for museums, bookstore, and other cultural experiences, but also—to a person—some kind of foodie experience. So, ready your mind and stomach for our favorite things to do in Buenos Aires.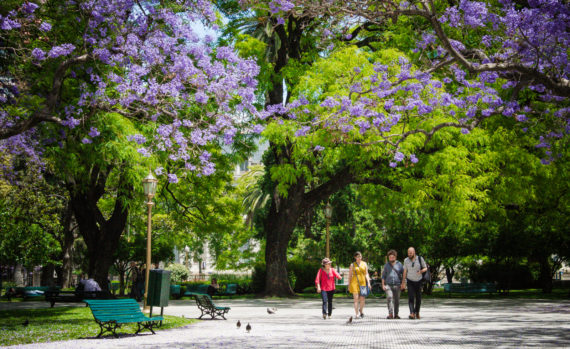 Cultural Things to Do in Buenos Aires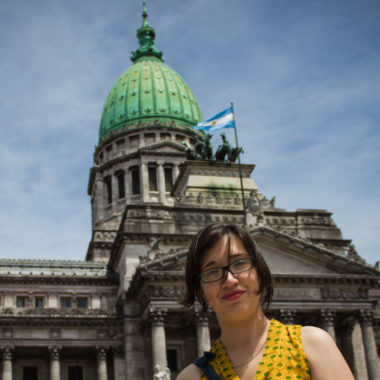 From Georgina Guzman, art historian, expert on 20th century female artists and docent for Golden Age in Buenos Aires Tour, including Recoleta:
Charming museum: Museo de Arte Español Enrique Larreta
"This museum has an exceptional collection of Spanish art that is unique in the world and was the residence of Enrique Larreta, an intellectual and politician. In my opinion, it also has one of Buenos Aires most amazing gardens."
Location: Juramento 2291
Secret museum: Museo Casa de Rogelio Yrurtia
"My favorite museum of this city. Period. As the former house of Rogelio Yrurtia and Lía Correa Morales, a couple of artists active between 1900-1950, it is a hidden jewel. I worked here for months while writing my dissertation, and I've never saw a tourist. I don't know why. I guess it's just completely unknown. But the art collection is amazing and you can get a glimpse of the two artists lives. If someone ever asks for a private tour of remarkable museums, I'll take them there and they won't be disappointed"
Location: O'Higgins 2390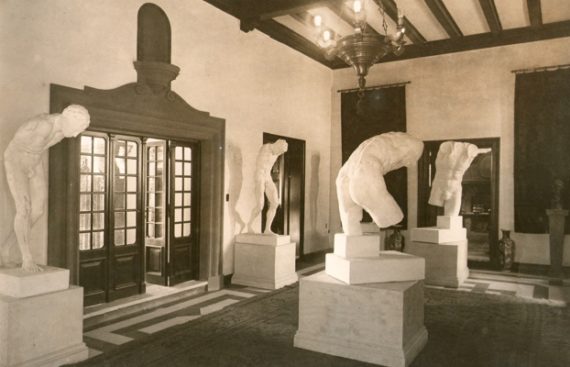 Rare bookstores
"Buenos Aires is the city for bibliophiles. There are hundreds of amazing second-hand bookstores all over the city. These are ideal places for book lovers, containing first editions, luxury volumes, and amazing collections. There aren't cheap, second-hand bookstores, but places for collectors and suckers for gorgeous books. My favorites are Alberto Casares and Aquilanti. These guys have often taken entire pay checks from me!"
Location: Alberto Casares (Suipacha 521) & Aquilanti (Rincón 79)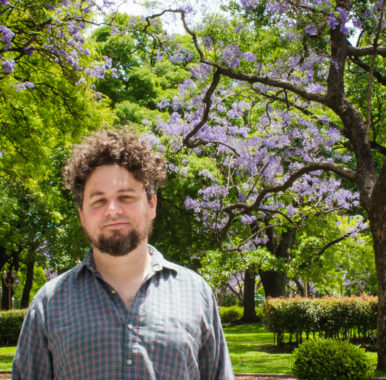 From Santiago Fallon, mural artist, architect, docent on our Golden Age in Buenos Aires Tour, including Recoleta:
Open House Buenos Aires
"This is our local version of the worldwide architecture festival where you can visit famous buildings for free during a weekend. The only problem is that you have to make reservations for most of the buildings, and they are limited, and usually fly. I went university with the organizers and work with them for kind of a spin off of the festival that is called Open Muro, where citizens can participate in painting murals around the city."
Location and dates: All over the city, first days of December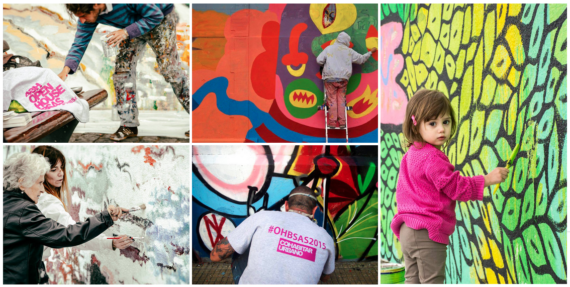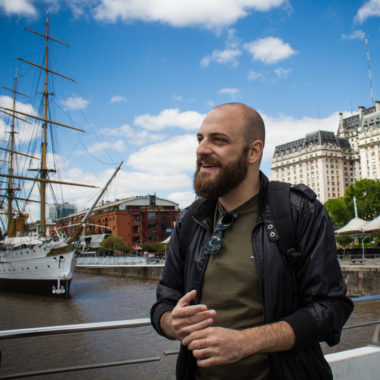 From Juan Pablo Pekarek, architect, university professor, writer, preservation activist, and Evita Peron Tour of Buenos Aires docent:
Forgotten nationalism: Museo Rojas
"Buenos Aires has been shaped as a cosmopolitan city since the 19th century. Always proud of its extravagance and sophistication, its urban landscape is actually a mosaic of styles, an evidence of the diversity that every metropolis of the world has However, at the beginnings of the 20th century, a group of intellectuals started feeling afraid of this condition and decided to fight what they considered a threat to "national identity." Although the Spanish past had been rejected by cosmopolitan society since Independence, this group decided to step back in time, change their minds and recover those forgotten colonial times.
Though it never became very popular, a new style in architecture reflected this nationalist movement. One of its best examples is the house of Ricardo Rojas (currently Museo Rojas), constructed in 1929. The decoration combines ornaments inspired by many different styles: from Peruvian and Bolivian architecture of the 17th and 18Ith centuries, to Pre-Columbian paintings found by archaeologists. It is, in my view, a delirious and fascinating catalog that stands up for South American pride: this is definitely unusual in BA!"
Location: Charcas 2837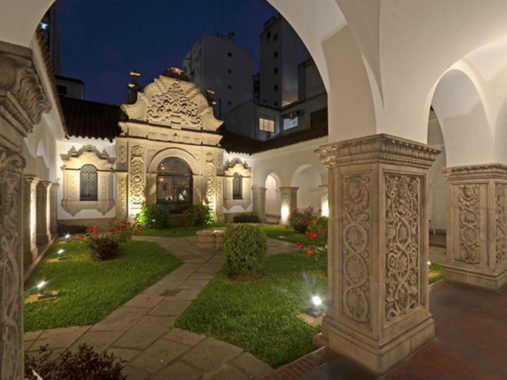 A panoramic view in Downtown: Zirkel Restaurant
"Buenos Aires is a huge city: over 14 million inhabitants live in one of the biggest urban areas of the world. There are very few ways of contemplating this metropolis from afar, as the city is located between the River Plate and the wide and flat pampas. However, the German Club (Club Alemán) owns a restaurant at the top of a tower, in the very center of Downtown. Having lunch or dinner here is a great chance for watching a panoramic view of BA, the river, and even the Uruguayan coast by the horizon!"
Location: Av. Corrientes 327, 21/22nd floor
From Teresa Marcaida, professional dancer, teacher and Buenos Aires Tango Tour docent:
"One of the best kept secrets of Buenos Aires is its overwhelming amount of theaters and plays, maybe the most in the world. There are usually more than 100 shows taking place every night, varying from the Teatro Colon, or the mainstream shows of Avenida Corrientes to the enormous amount of underground plays at a very low cost or even free."
And Natalia Barry, actress, linguist, docent for Making of Argentina – Buenos Aires History Tour adds: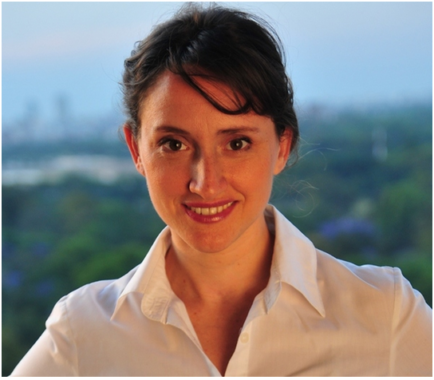 "When I'm headed to the theater I first check out Alternativa Teatral, useful for correct addresses & times. I also look at the Buenos Aires Government website, which has a great list of many things to do in Buenos Aires, including theaters, museums, and cultural spaces. At the bottom there is a PDF that can be downloaded with a list of all the theaters in Buenos Aires."
Culinary Things to Do in Buenos Aires
More from Natalia Barry:
Best empanadas in my opinion: Rincon Norteño
(Enough said.)
Locations: 17 locations around the city, including Viamonte 731 in downtown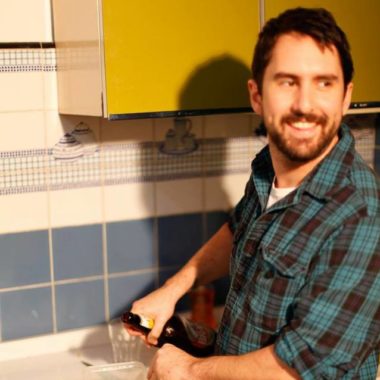 From Kevin Vaughn, food critic, closed-door chef, Buenos Aires Food Tour docent:
More empanadas: Ña Serapia
"In Palermo I really like a hole-in-the-wall joint called Ña Serapia which is a Northern Argentine style restaurant that specializes in empanadas, tamales and locros. Very small. In the summer the restaurant is hot. But it is good and kind of a neighborhood secret. The owner was also photographed by Spanish photographer Marcos Lopez—the photograph has since been purchased as part of the permanent collection at the MALBA (Museo de Arte Latinoamericano de Buenos Aires.)"
Location:  Av. Las Heras 3357
Quaintness: Hierbabuena & Caseros
"Along Av. Caseros on the border of La Boca and San Telmo there are a number of fantastic restaurants. My favorite would be Hierbabuena, a vegetarian restaurant that is very cute and serves really wonderful light dishes. They often have guest cooks come through. Beautiful space with lots of natural light that floods in from a very traditional looking street with excellent examples of neo-classical architecture.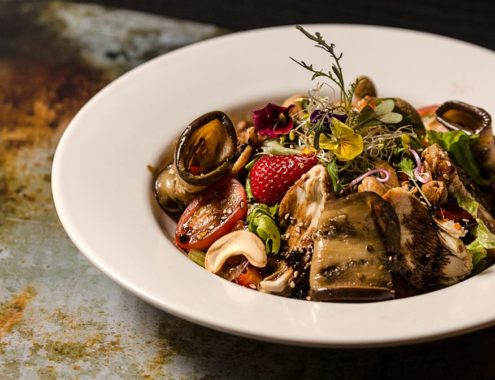 On the same street is Caseros, which is also a cute little bistro that focuses on traditional porteño dishes, excellent pastas and grilled meats."
Locations: Hierbabuena (Av. Caseros 454) & Caseros (Av. Caseros 486)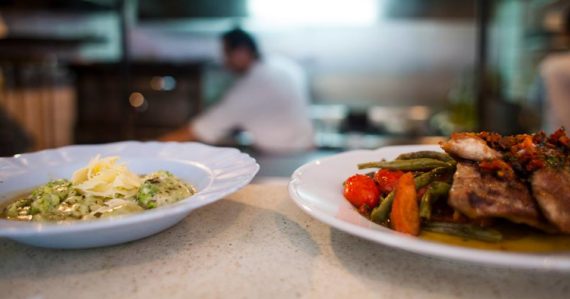 Immigrant kitchen: La Mamma Rosa
"Try a more traditional meal at a neighborhood bodegon or cantina. Most visitors do not know how much influence Italian and Spanish cuisine have had on Argentine cooking and go for meat heavy meals. But real "porteño" meals are going to be found at these family run restaurants. My favorite is La Mamma Rosa—you can smell their food that's been cooking all day from a block away. The escalopes (roasted tenderloin), sorrentinos (enormous raviolis) and berenjenas a la napolitana (eggplant parmesan) are excellent."
Location: Julián Álvarez 878
Food and Culture (Together)
For a bunch of docents it's hard to separate food from culture. So, if you're looking for that thing to do in Buenos Aires that combines the two, read on.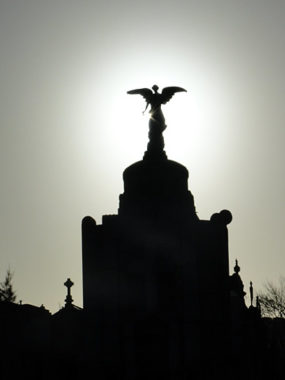 More from Kevin Vaughn:
Secret cemetery and snack: Chacarita & El Imperio
"Everybody goes to the Recoleta Cemetery but I think that the Chacarita Cemetery is a much better option. It is in the neighborhood of the same name and takes up more than half of the barrio. It is generally very quiet and has a lot of open green space which makes it a nice spot to stroll on a warm afternoon. The structures are all mausoleums, many of which are quite elaborate and you can track the different architectural styles that have hit Buenos Aires. It helps that it is across the street from my favorite pizza place, El Imperio, where you must order a slice of muzza or a napo to eat at the bar with a beer or glass of vermu con soda (vermouth with seltzer)."
Locations: Chacarita (Av Guzmán 680) & El Imperio (Av. Corrientes 6895)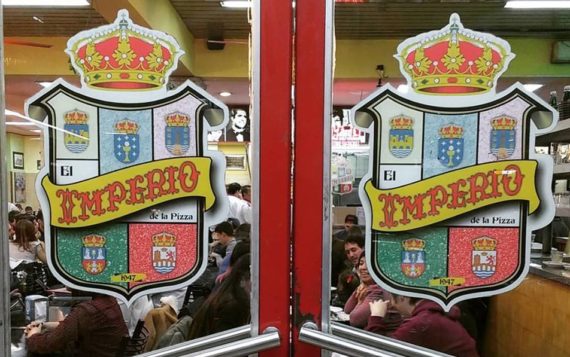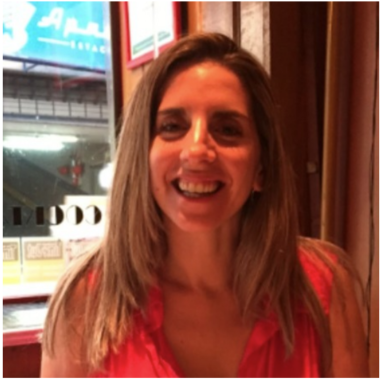 From Natalia Jerez, psychologist and docent for our Jewish Buenos Aires Tour:
Pizza and dancing: Los 36 Billares & El Nacional
"Go to eat in Café Los Billares pizzaria, founded in 1894, and go to El Nacional milonga during the week to dance until 4 AM!"
Locations: Los Billares (Av. de Mayo 1271) & El Nacional (Adolfo Alsina 1465)
Good wine, good music: Café La Poesia
"Go to eat in La Poesía in San Telmo for picada, good wine and especially for listening to bandoneon and piano on Saturdays at 10 PM."
Location: Chile 502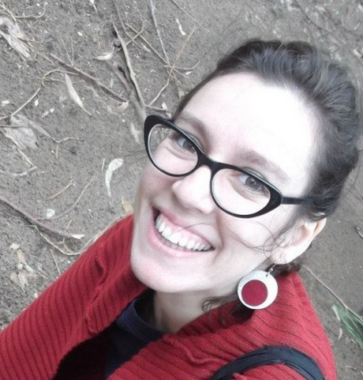 From Ana Gromick, tango dancer, teacher and docent for our Tango Tour of Buenos Aires:
Outdoor stroll: Los bosques de Palermo
"Go to Los bosques de Palermo, also called El Rosedal (rose garden), a huge park with a lake with ducks and swans, the planetarium and the botanical garden. Stay the whole afternoon, grab something to eat in one of the posts (no healthy options!)"
Location: Av. Infanta Isabel 410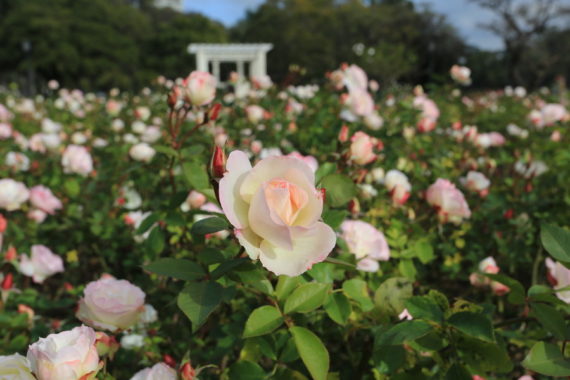 If you want to meet one of these insiders when you land in Buenos Aires and get further suggestions we recommend booking our Welcome to Buenos Aires orientation experience or book a customized private tour.
Comments