We love Ireland, its green hills and rich culture are amazing. But there is no denying that the weather can be variable and at times plain dreadful. So best to be prepared and plan for some cool things to do in Dublin in case of rain, or when you are on a break from our Dublin walking tours.
Things to Do in Dublin
We asked our local experts to give us some tips on their favorite things to do in Dublin. Their ideas, which ranged from art galleries to chip shops, were so cool we almost wished it was raining right now! (Oh, wait a minute, it is…)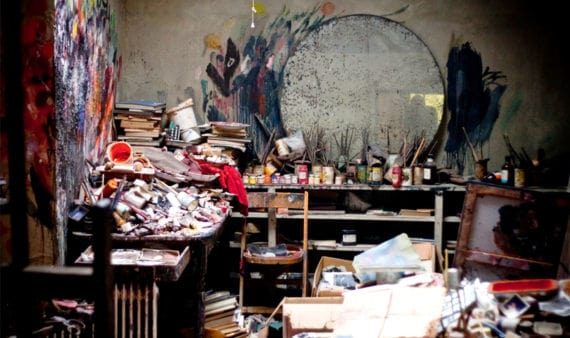 Visit an Artist's Studio
While Francis Bacon lived most of his life in London, the artist was actually born in Dublin in 1909. Shortly after the painter's death, the director of Dublin's Hugh Gallery secured the donation of Francis Bacon's studio from the artist's heir. The gallery team removed the studio and all its contents (about 7000 objects) from London to Dublin. When you visit, you really have the sense that Bacon has just stepped out for a moment, and you are stealing a secret view of his private life.
Art lovers and seekers of hidden gems will love visiting this little known place. It's one of our favorite things to do in Dublin, and pretty off the beaten path.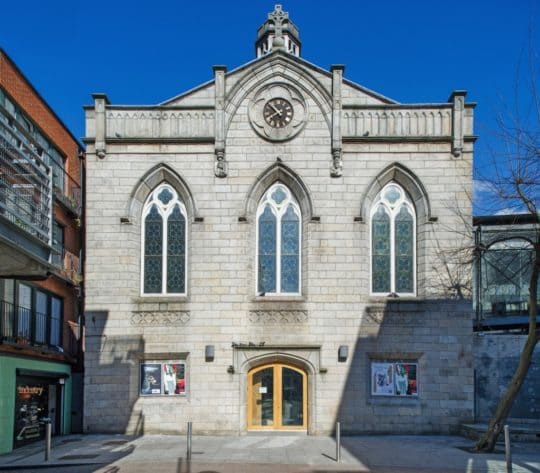 Go to the Theatre in a Church
Dublin is home to world famous poets and playwright, and its theatre tradition can be traced all the way to the 17th century. Smock Alley Theatre dates back to 1662, and it was the only Theatre Royal ever to be built outside the walls of London. While its lavish interiors and glittering chandeliers may no longer be visible today, the history and architecture are fascinating and its productions top notch. Not interested in watching a play? No problem, you can join one of the tours highlighting the history of the building, and how it once took the name of Ireland's Liberty Bell, or just have a drink or meal at the in-house restaurant.
Interested in literature? We run a Joyce & Yeats Literary Walking Tour of Dublin several times each week.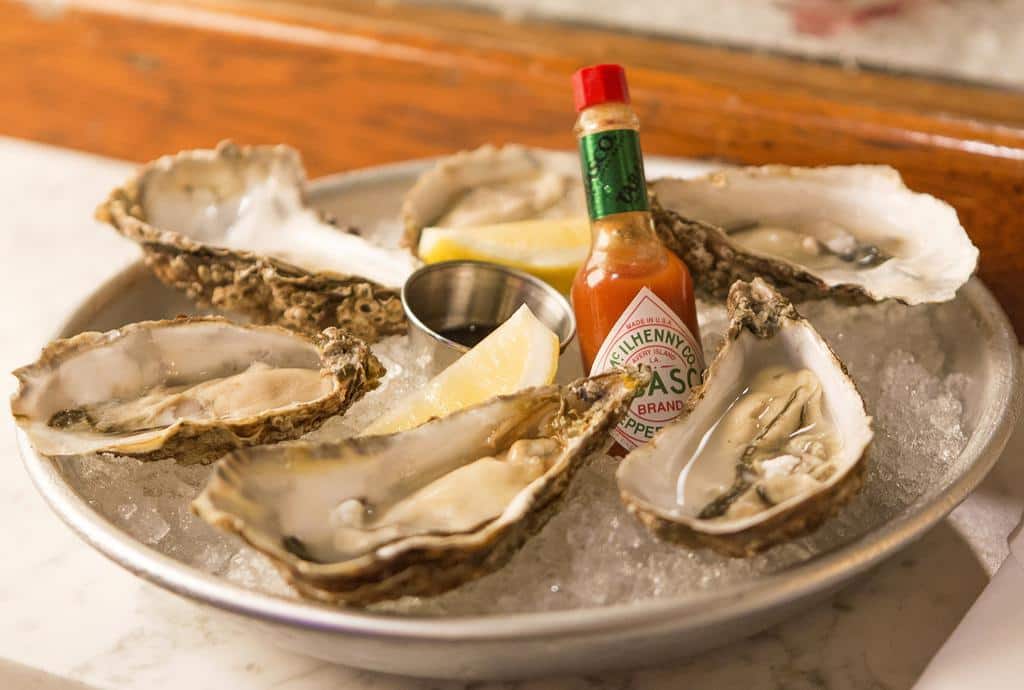 Have Some Oysters (or Fish and Chips)
When we discovered that the best oysters and the best fish and chips in Dublin are around the corner from each other, we could not have been happier. So, if you want to follow the advice of one of our experts make sure to save one evening (or lunch) for an exquisite culinary experience in the heart of Dublin. Leave behind any pre-concept about what a fish and chip shop should look like and embrace the coolness of Super Miss Sue and its sister chippy Cervi. Prepare your tastebuds for delectable dishes, local, super fresh oysters (we loved the Carlingfords), crunchy and never oily chips. In other words, a culinary haven—one of our favorite things to do in Dublin.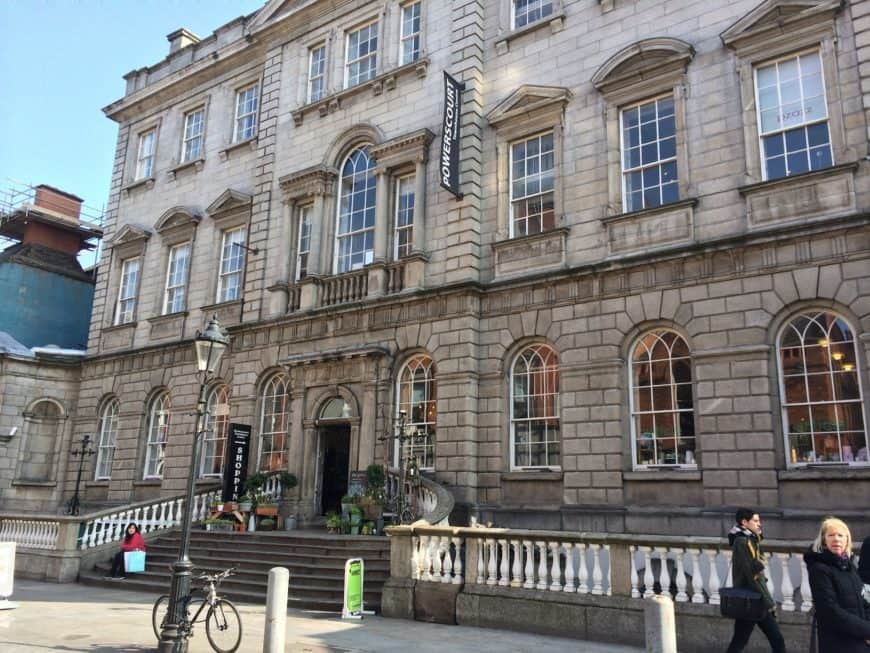 Shop in a Georgian Palace
Shopping becomes a cultural experience when you step into Powerscourt centre. This fantastic building-now home to a shopping centre-was once the Dublin residence of Richard Wingfield 3rd Viscount Powerscourt and his wife Lady Amelia. It was built in the 1700s by the architect Robert Mack, and it still represents a beautiful example of Georgian architecture in Dublin. The inside of palace has been carved in to make space restaurants and shops. Often at lunch time and afternoon musicians play in the main hall.
N.B. We run a Dublin Architecture Tour that focuses heavily on Georgian architecture.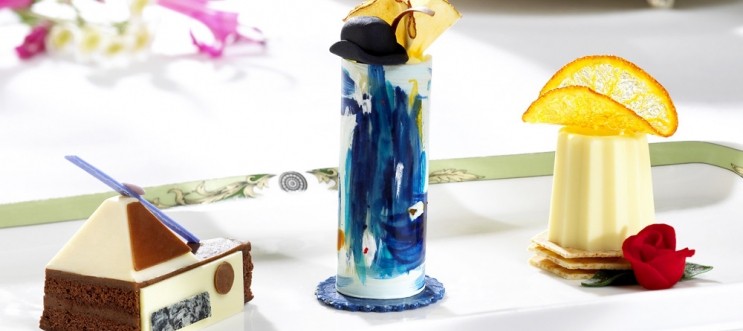 Have an Artsy Afternoon Tea
Sometimes the best things come in pair. The Marrion Hotel sits in the heart of Georgian Dublin and has an astonishing art collection of modern Irish and European art. Combine this with a delicious afternoon tea and you have Art Afternoon Tea, created by the resident pastry chef, Paul Kelly. The pastries are inspired by some of the paintings that hang in the hotel's collection. They taste great and look amazing. Additionally, since June the hotel offers a complimentary audioguide to its art collection. This is complimentary for hotel patrons on a a first come, first served basis.
If you want more ideas for things to do in Dublin, you may have a look at some of our Dublin Tours.
Comments