Small in landmass, huge in cultural impact, Hong Kong has the capacity to dazzle and overwhelm in equal measure. Whether you're exploring the contrast between Hong Kong Island and Kowloon, hiking to the top of Victoria Peak, or getting immersed in night markets, there's no shortage of things to do in Hong Kong. With this in mind, we've compiled a list of where to start.
Things to do in Hong Kong: Take a Day Trip to Lantau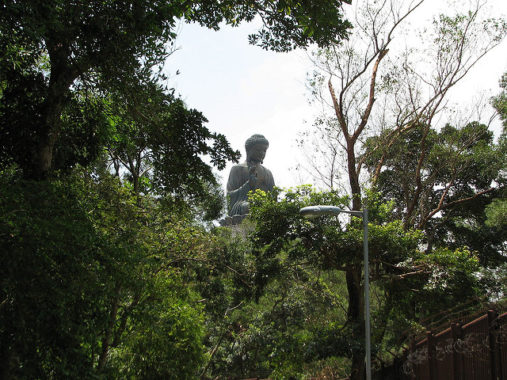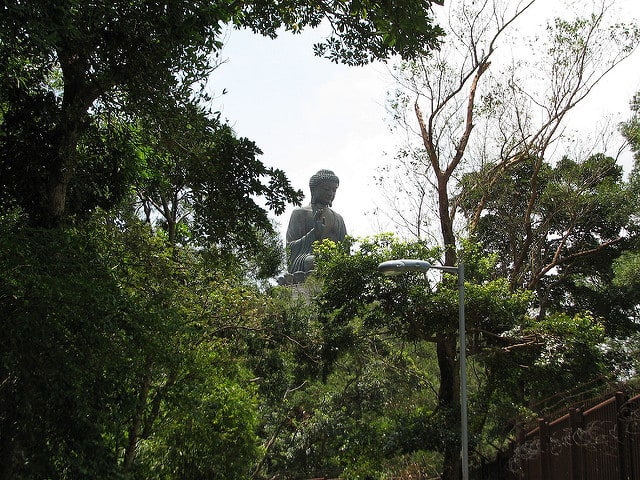 Out of 200 plus islands dotting the South China Sea, Lantau is the biggest island in Hong Kong. Lantau Island is full of historical sites which makes it a great place to get a glimpse of old, traditional Hong Kong—perhaps the most famous being Big Buddha. The bronze statue of Buddha (34m tall and weighs 250 tons) sits on top of three stories of stairs, also known as the Wisdom Path. Situated next to the Grand Hall of Ten Thousand Buddhas, this is where religious teaching and meditation takes place. Besides Big Buddha, the island is full of sites to visit such as Tai O Fishing Village, Ngong Ping Village, Po Lin Monestary, Disneyland, Citygate Outlet, and Discovery Bay. Go on a day trip to Lantau Island with an expert.
Go 'Museum Hopping'
Hong Kong museums are home to breathtaking historical, cultural and artistic exhibitions. If you are an art, history, or science enthusiast, visiting the variety of museums in Hong Kong is one of the best things to do in Hong Kong. To explore the full gamut of interesting museums, we recommend purchasing the 1-week pass, which allows unlimited admission to six major museums throughout the city. Generally each museum's entrance fee is around 10-20 HKD, so if you are planning on visiting more than 2-3 museums, the 1-week pass is an efficient and economic option.
(Qualifying museums: Hong Kong Museum of History, Hong Kong Heritage Museum, Hong Kong Science Museum, Hong Kong Space Museum, Hong Kong Museum of Coastal Defence, and Dr Sun Yat-Sen Museum) Find out more information here.
Get Playful Dim Sum Lunch at The Drunken Pot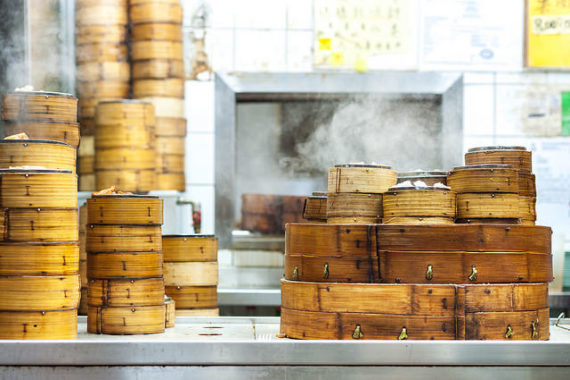 The Drunken Pot is all about integrating modern creativity with the ancient Chinese cuisine and has taken Hong Kong's Dim Sum scene to the next level. Bursting with energy and contemporary decor of trendy street art, the restaurant offers a wide range of fun and adorable Dim Sum with a twist like Penguin-shaped Lotus Seed Steamed Buns and Pink Butterfly-shaped dumplings. Such entertaining dining experience makes it a great spot for children as well.  
Wander around the Flower Market
Visiting Hong Kong's Flower Market Road is like stepping into an exotic garden, full of colors and fragrance. Located in the Mong Kok district, the market is usually crowded and bustles with activities of the merchants and locals picking up fresh cut flowers, plants, and herbs which makes it a unique place to get a glimpse of Chinese lifestyle. While spending time in a flower market isn't typically thought of as one of the best things to do in Hong Kong, we find it to be an immersive way to explore different parts of Chinese culture through the collection of Bonsai trees, good fortune plants, and lucky bamboo arrangements that have been an important part of ancient Chinese art for many generations. The market is open from 7am – 7pm everyday.
Make a Wish at Man Mo Temple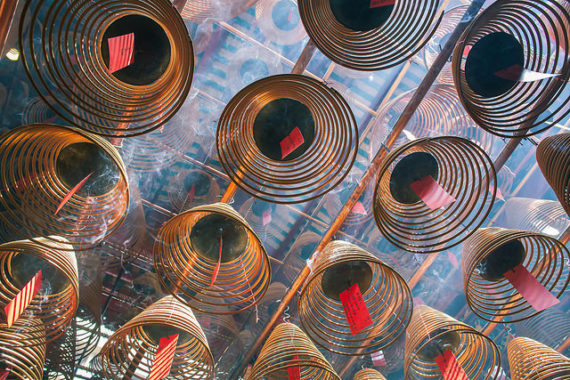 Man Mo Temple is the oldest Taoist temple in Hong Kong, having been built in the 1800s. It's dedicated to Mo Tai, the god of martial arts, and Man Tai, the god of literature. It plays an important role as the representative of the traditional social organization and religious practices of the Chinese community, and even as an example of traditional Chinese architecture and craftsmanship. By donating to the temple at the reception desk, you receive incense with a red paper, upon which you can write a wish. Locals believe that the once the incense burns off, your wish will come true.
Explore Temple Street Night Market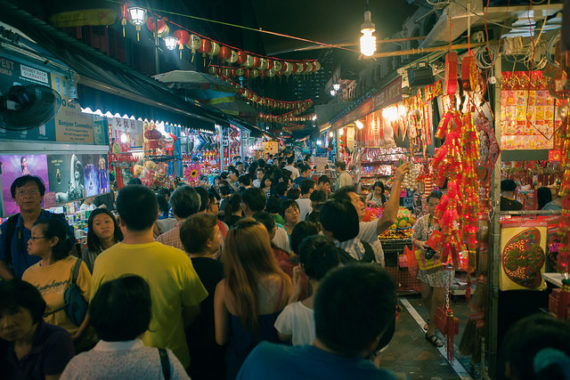 When the sun sets, local merchants, opera actors, and fortune-tellers gather to bring the Temple Street Night Market to life. Temple Street Night Market was named after Tin Hau Temple, which is located in the center of the main market road. Whether it's jewelry, electronics, watches, jade, or antiques, you can find just about everything at good prices (provided you're willing to bargain). While visiting the market, be sure to try such local street food dishes as clay pot rice, seafood snacks, and exotic fruits. Curious to know more about the market? Check out our street food market tour!
Enjoy the View at Red Sugar
Be sure to check out Red Sugar if you'd like to wind down with a drink after a long day of meandering and sightseeing. This stunning outdoor terrace bar offers a great selection of cocktails and craft brews combined with a 270 degree view of Victoria Harbor and Hong Kong's breathtaking skyline. If you're lucky, you may win free cocktails and snacks from the bar's promotional prize draw.
Looking for more ways to get out of the city? See our guide to day trips from Hong Kong. For those seeking runner's high while traveling, see our guide to running while traveling, including our favorite place in Hong Kong
Comments