Sure, you've seen the Liberty Bell. You've probably been inside Independence Hall and taken a class picture atop the Art Museum's steps with your fists in the air like Rocky Balboa. If your 7th grade teacher was particularly intrepid, you might have pushed through the crowds in Reading Terminal Market, too. Believe it or not, though, there are other things to do in Philadelphia.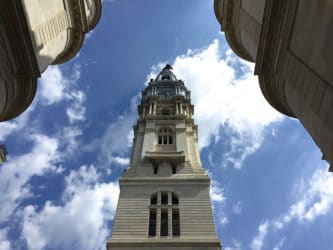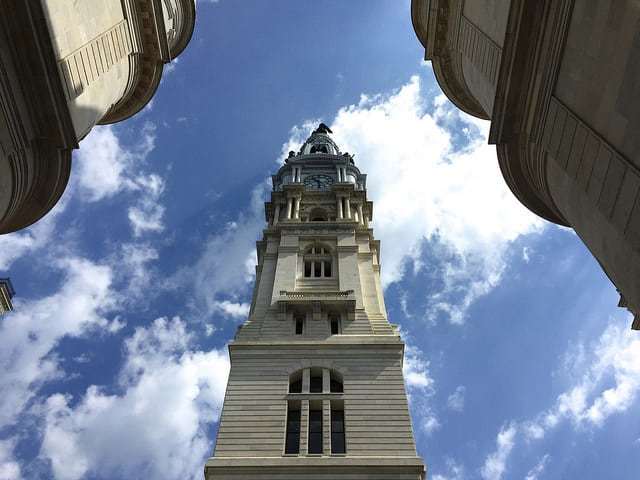 While Revolutionary War era history brings most of our visitors to the city, Philadelphians didn't stop creating, innovating, designing, organizing, or living in the 200 years between the signing of the Declaration of Independence and the release of Rocky. If you're looking for things to do in Philadelphia, look beyond the typical school trip itinerary. Here are three alternative ways to experience the city: while there is no shortage of things to do in Philadelphia, there is also no reason that you have to do them all. Our focused list avoids the blockbuster sites for a reason: none of our recommendations involve cheesesteaks or the Liberty Bell, and most will keep you far from the summer crowds that throng the city.
Things to do in Philadelphia — Don't eat a cheesesteak
Instead: Check out South Philadelphia's food scene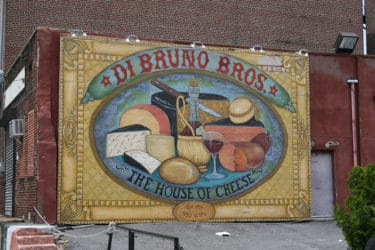 Of late, Philadelphia's restaurant scene has been the subject of a few glowing travelogues from New York City media institutions flabbergasted by the revelation that Philadelphia has a dynamic and diverse food culture which rivals their own city. Perhaps the best neighborhood to experience what makes Philly's food scene so great is South Philly. Start your morning with our Belly of Philly Food Tour, a great primer on Philly's Italian Market, which has been operating rain or shine for more than 100 years.
From there, start your own tour through some of the city's best new eateries. Grab lunch at the Hungry Pigeon, a great example of the farm-to-table, casual but excellent ethos of the newer crop of Philly restaurants. From there, head to Bing Bing Dim Sum for an inauthentic but delicious Asian fusion happy hour with Italian Roast Pork Bao Buns and Crispy Lamb Rolls dressed in chimichurri sauce. Save room for a hearty meal at Noord, a BYOB teaching Philadelphians how varied and flavorful Northern European cuisine can be. Round out your evening with a drink at ITV, the bar created by Nick Elmi, a Top Chef winner, as a balance to his somewhat stuffy (but excellent) restaurant, Laurel, next door. Finish your evening with an extravagant dessert drink at the Rim Cafe, an establishment perhaps best known for its Hot Chocolate Volcano and its eccentric French proprietor's advice on love and chocolate.
Don't: Stare idly at the Liberty Bell
Instead: Stare in horror at the world's best preserved mega-colon.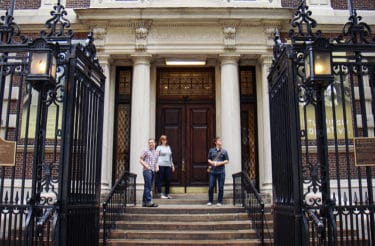 After gorging yourself for a full day, switch focus and delve into an important but lesser known facet of Philadelphia's identity: its medical history. Pennsylvania Hospital, funded and founded in part by Benjamin Franklin, was the first general hospital in the nation. Its operating theatre was built in 1804 and simultaneously served as an actual operating room, an instructional facility, and a source of entertainment for Philadelphia's medical community, and the history of medicine in the city is both more gruesome and entertaining than you might expect. Our tour finishes at the Mutter Museum, a collection of medical artifacts and oddities housed in a 19th century building that looks like a cross between a mansion and a mad scientist's lair, making it a must on our list of things to do in Philadelphia.
Don't: Buy your family a Ben Franklin paperweight at a souvenir shop
Instead: Pick up a unique memento you could only find in Philadelphia
Before you leave, you'll want to find some keepsakes from your trip. Of course, the Mutter museum's gift shop offers take-home oddities like a plush mega-colon, a map of the human gut, and a conjoined twin cookie cutter. If the cookie cutter piques your interest, you should also head to Fante's, one of the finest and most comprehensive shops of cookware and kitchen goods in the nation. There, you'll find professional quality knives, molecular gastronomy equipment, and jars in every size—perusing its selection is without a doubt one of our favorite things to do in Philadelphia. Looking for a great keepsake? Humphry's Flag Company, a 150 year old flag seller and manufacturer offers custom and vintage flags that can't be found anywhere else. The staff is incredibly knowledgeable and can help find interesting and meaningful mementos, especially for seasoned travelers. If you're looking for something to wear, Philadelphia is a paradise for thrifters and vintage lovers. Their mecca? Bulk Vintage, a warehouse of vintage clothing, shoes, and accessories is technically a wholesale business (meaning that they mostly cater to costume designers, resellers, and other customers interested in buying in bulk), but they open their massive warehouse to the public every Monday and Saturday for 12pm-6pm. It's not a boutique and shoppers shouldn't expect a temperature controlled or dust-free experience, but for the truly committed, it's easy to spend hours digging through boxes for the perfect find. The warehouse itself is located northeast of the city's center: though it's a bit of a haul, it's a great excuse to visit Port Richmond Books, a cache of rare and used books in an old silent movie house. The vast collection, spanning from pulp novels to coveted first editions provides enough of a reason to visit on its own, but many visitors come to absorb the ambiance and architecture of the converted silent movie theatre.  
Seeking out that runner's high? Check out our guide for running while traveling, including our favorite jogging spot in Philly.
Comments