Traveling with kids is tricky business. Amidst a host of variables—flight delays, weak Wi-Fi, getting lost in unfamiliar streets—hitting the road with your family can add untold complications to what is supposed to be a vacation. What if they don't like local food? What happens when they get tired half-way through a full-day itinerary? How do you find family-friendly activities in a new city? We've consulted our local experts, both of the traveling and parenting variety, to compile our best tips for traveling with kids (short of hiring a local scholar trained in visual learning strategies for a private Context family tour, of course).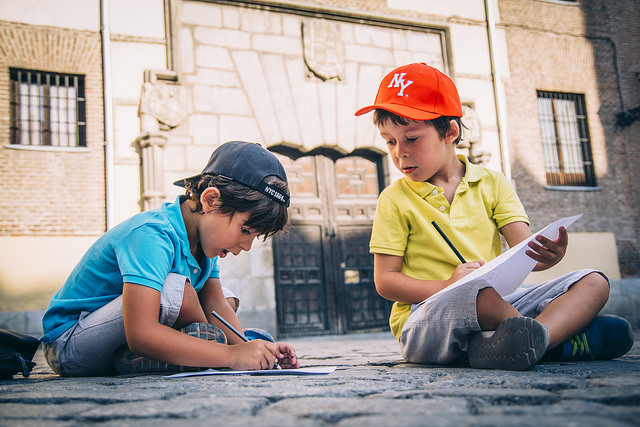 Tips for Traveling With Kids: Pack Snacks
Across our team, the most common refrain when asked for tips for traveling with kids was to pack snacks. Not only is it one of the consistently best ways to sidestep a full-fledged meltdown, but it can also help to allay even the pickiest kid's concerns about unfamiliar food in a new country.
Don't Overbook
A frequent mistake parents make when traveling is creating full-day itineraries. "Parents need to make sure they're not overextending their kids," says Petulia Melideo, Context's UK-Ireland Program Manager. "Plan an activity for the morning, then save the afternoon for play time." While it can be tempting to pack in as much as is possible when spending a limited time in a foreign country, families won't really end up seeing anything if they're hustling about with uncooperative kids in tow. Per Petulia, "Know where the nearest playground and some kid-friendly restaurants are. I really recommend our Welcome To series, a two-hour tour in which a local expert acquaints you with your destination, taking you around your neighborhood while providing recommendations based on what you'll need for your trip—including plenty of tips for traveling with kids."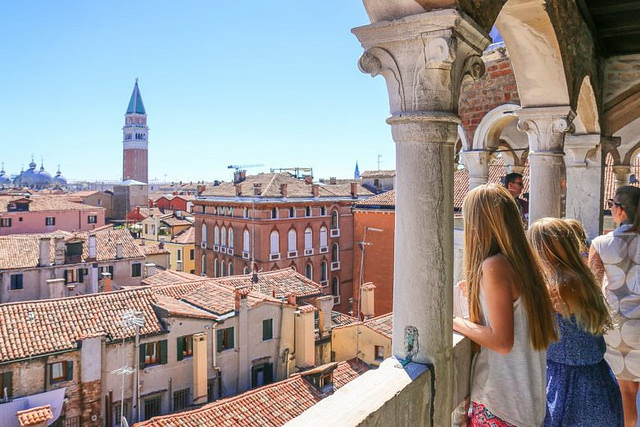 Try an Apartment
Staying in a hotel can be a welcome respite from the stresses of travel. This, however, does not extend to when you're abroad with your family. "The kitchen is a game-changer," according to Danielle Pitonyak, Context's Head of Sales and Business Development. The ability to make a familiar breakfast at home, relax without navigating lobbies and hallways packed with other guests, and, most importantly, have some personal space all make renting an apartment or home a far more alluring alternative to the traditional hotel route. Some of our favorites include onefinestay, Haven In, and Cross-Pollinate.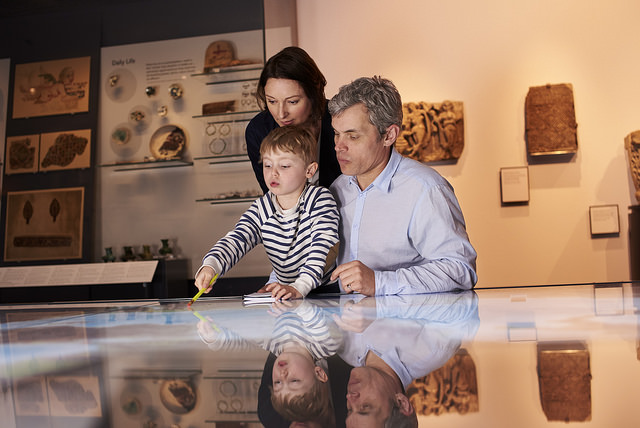 Stick to Structure
While there are few things we enjoy more than aimlessly wandering unfamiliar city streets, kids can get a little antsy without a bit of structure. One of our favorite ways of keeping the younger ones engaged is by making city exploration into a game—scavenger hunts for historical markets, for instance, are a Context fave (like tracking down Medici symbols in Florence, or finding ferocious beasts on our Lion Hunt Venice for Kids Tour).
Some additional planning can also save museum trips from turning into a slog. According to Molly Webb, our North America Program Manager, "Many museums have age-appropriate lesson plans for teachers," which can provide a framework for helping explain slippery subjects from modern art to ancient history.
Of course, when all else fails, just ensure you have those snacks handy.
For a kid's thoughts on what it's like to see the world, see Venice Through a Kid's Eyes, observations by Cleo Bennett (Context co-founder Paul Bennett's daughter).
Comments