Invariably associated with Scotland and linked with clans and kilts, tartan is thought to have developed from the woolen plaids worn by 16th-century Highland cattle drivers as protection against the weather. Since then, tartan has become synonymous with Scottish identity, and the focus of many a myth. We've woven together the top ten things to know about Scotland's fantastical fabric, and smashed some stereotypes along the way.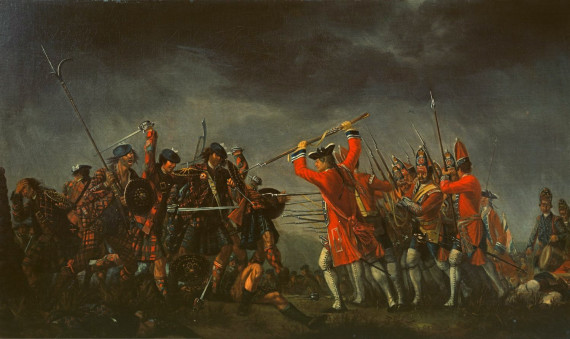 1. Tartan is not as traditional as you think 
Tartan, as it's popularly known, dates only from after the Jacobite defeat at Culloden in 1746. Following the failure of Bonnie Prince Charlie to restore the Stuart dynasty to the throne, the British imposed the Act of Proscription in an attempt to crush the Scottish clan system. The Act effectively banned all aspects of Scottish national identity, including playing bagpipes, speaking Gaelic and wearing tartan. The Act was repealed in 1782, and thereafter, tartan was adopted as the national dress and Highland chiefs chose the tartan which appealed to them.
It was Sir Walter Scott who resurrected many aspects of Scottish identity. When he organized the visit of George IV in 1822—the first visit to Scotland by a reigning monarch for nearly 200 years—the King wore Highland dress, and, in a break from tradition, pink stockings! The earliest mention of royal tartan was when James V ordered a suit of 'heland tartane' in 1538, but it was to go through many manifestations before the modish accessories strutted on today's catwalks.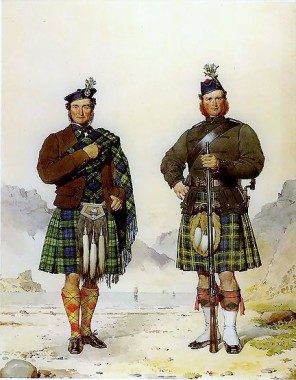 2. Tartan was once a form of resistance 
While the wearing of tartan put men at risk of arrest and imprisonment during the Act of Proscription was in effect, there was no explicit rule against depicting it in art. Those 36 years thus saw a flourishing of portraits of wealthy Scots dressed in tartan and full Highland dress. This subtle and ingenious form of resistance helped the tartan tradition continue in the face of British repression.
3. Tartan was made to be accessorized
The portraits of chiefs that can be seen in Edinburgh's National Portrait Gallery include a mixture of several patterns of tartan and styles of dress, including 'hose'—the trews which are now worn sometimes as an alternative to the kilt on formal occasions. These fine fellows also wear the belted plaid, a large piece of fabric wrapped around the body and loosely gathered at the waist; a sporran, or leather pouch; a dirk, or long thrusting dagger; and a feather in their bonnets. In the portraits, as at Culloden, the identifying feature of clans was the plant (heather, seaweed, yew etc.). Charles Edward Stuart, commonly known as Bonnie Prince Charlie, was always identified by a distinctive white ribbon.
4. One tartan for dancing, another for hunting…
Originally, textile patterns were linked to geographical areas, rather than clans, with local weavers producing dyes from plants. In the 19th century, following the Jacobite wars, district patterns came to be associated with the dominant clan. Today tartan remains an important feature of a Scottish clan and each comes in a set of distinct styles. Dress tartan is worn for dancing and is predominantly defined by an abundance of white threads; hunting tartan, unsurprisingly, is set to a woodland theme of browns and greens; weathered tartan is faded and has a worn look; and ancient tartan is soft and light in tone and often comes from natural dye.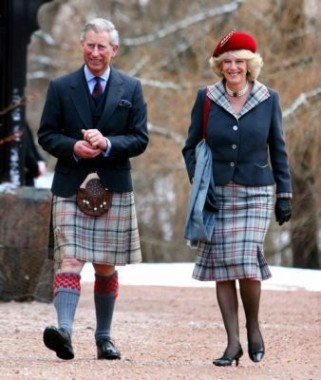 5. There's a special tartan for the Queen… and a purple one for Prince
These days, you can wear whichever tartan you like… Unless of course you're the British monarch, in which case you don the Balmoral tartan. Designed by Prince Albert for Queen Victoria, Queen Elizabeth wears the Balmoral tartan, and can also grant permission for other members of the royal family to do so. If you want to try your hand at designing a whole new tartan, it needs to be approved by the Lord Lyon King of Arms and logged in the Scottish Register of Tartans. Recently, a purple tartan was created in tribute to the pop singer Prince, and many organizations, such as the Scottish Tourist Guides Association, have their own tartan. It is no longer exclusively woven in wool and can be used to adorn all sorts of objects.
6. Getting into a kilt wasn't always easy
The traditional woollen kilt was made from a rectangular length of cloth about five feet across by 15 feet long. To make a plaid, the wearer would lie on the floor atop the pleated material using a belt to gather it round his waist. The material below the waist would fall to his knees, still pleated, and the remainder would be brought over his left shoulder to be fixed with a brooch. Thankfully, the modern kilt, known as the philabeg, has the pleats sewn in.
7. Kilts were once soaked in urine (ew!)
Originally the kilt material would be soaked in urine to strengthen it, and warriors would then adorn it with mud, blood and grease during a whole year before it was washed. The National Portrait Gallery displays different styles, with some chieftains wearing the long kilt and others the short. Mercifully, these examples aren't completely authentic.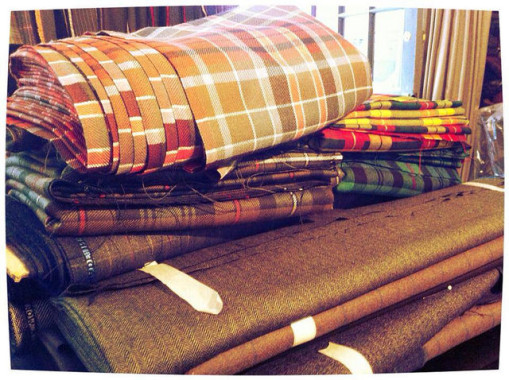 8. Contemporary kilts are highly desirable
For contemporary kilts, make sure to visit 21st Century Kilts in Edinburgh's  fashionable Thistle Street. Featured in magazines like Vogue and worn by celebrities across the world, Howie Nicholsby's creations are made on the premises and definitely worth all the fuss. If you want to have traditional kilt made-to-measure, Geoffrey Tailor on the Royal Mile is both expert and reliable. You can find ready-made kilts in many outlets; we highly recommend Kinloch Anderson. The Tartan Weaving Mill near Edinburgh Castle has exhibitions where you can see demonstrations of weaving and buy from a huge range of tartans.
9. The Outlander series has a specially commissioned tartan
Outlander was originally a series of novels by Diana Gabaldon fusing fantasy and historical drama to hugely popular effect. Featuring a WWII nurse in 1945 who finds herself transported back to Scotland in 1743 during the heart of the Jacobite risings, the resulting British-American television adaptation brought the series to an even bigger audience. Such is the effect of the phenomenon that it's now possible to purchase officially endorsed Outlander tartan, from shawls to scarves to kilts, all in 100% wool. Get the Jacobean look!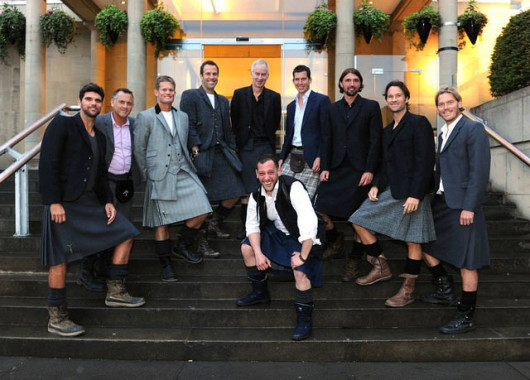 10. There's whole day devoted to tartan
Tartan Day takes place each year on April 6th, the date Scottish independence was secured with the signing of the Declaration of Arbroath in 1320. Initially celebrated mostly outside of Scotland by members of the Scottish diaspora in the US, Canada, Australia and New Zealand, and Argentina, the day is characterized by processions of pipers and drummers, as well as much general tartan flaunting. In the 21st century, Tartan Day has been adopted by Scottish regions to help promote the event as a global celebration of this culture so rich in symbols of national identity, ancient and modern.
To book a Context tour please visit: Context Travel
To book a Context tour in Edinburgh
E-mail: info@contexttravel.com
Follow our blog with Bloglovin
Comments