The Prado Museum is usually at the top of most visitors list of sites to visit in Madrid. This exceptional art museum houses over 20,000 works of art (with around 1,300 on display), many of which were collected by the Spanish Royal family. With the latter in mind, Context is excited to introduce a new walk at the Prado for families specially designed for parents traveling with their children. The tour will view the vast collection through the lens of the families, Las Meninas ("Maids of Honor"), and Little Princes who populate many of the museum's artworks. We sat down with one of our Madrid docents, art historian Alma Cross, and had her pick the top three must see paintings on this theme in this vast collection.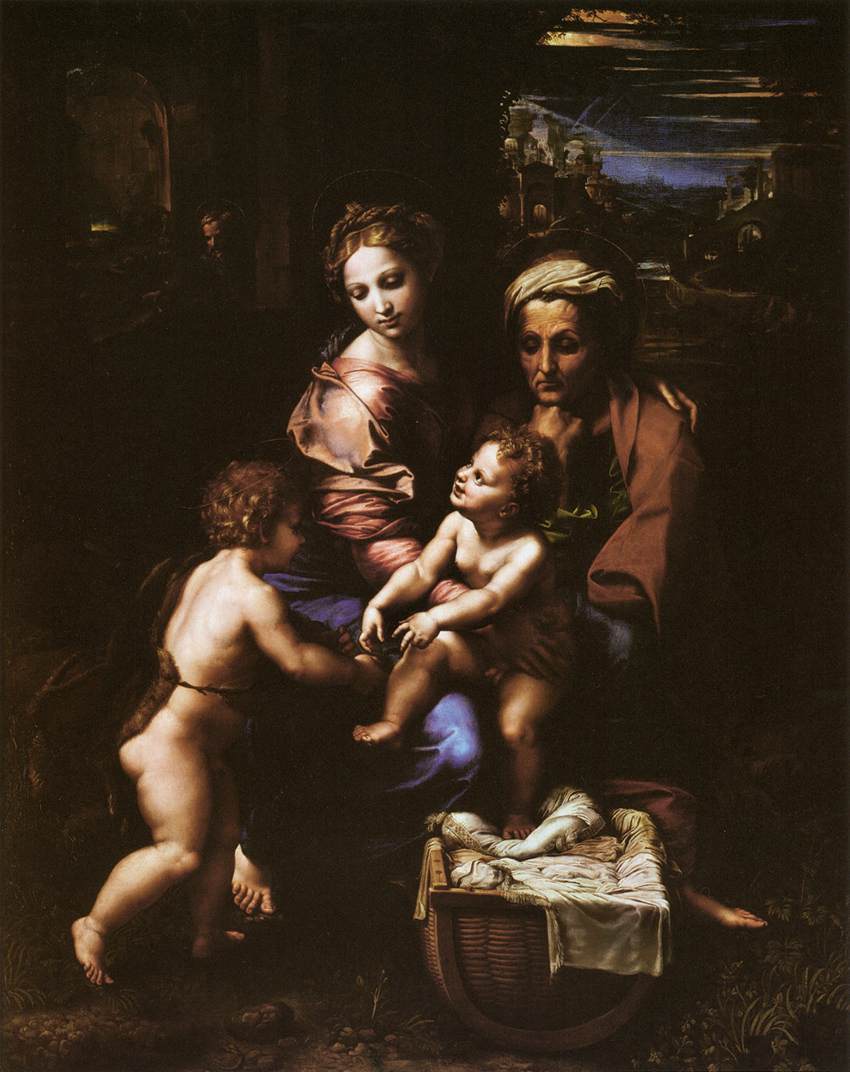 Raphael, the Holy Family, 1519-20
The first family on display in most art collections is, of course, the Holy Family. So many paintings throughout the course of art history have depicted this theme and it's thus important to consider one work on the subject, Dr. Cross has selected this version by Raphael because even without the religious connotations, this work is a tender depiction of the bond and love between the mother and child depicted with the Italian master's trademark grace. In addition, Raphael gives kids a chance to learn about color, composition, and technique. The work also shows the influence of Leonardo da Vinci with its pyramidal structure, background and is much darker than Raphael's typical palette. This painting passed through various court collections before being gifted to the Spanish King Filipe IV. The monarch admired the painting so much he nicknamed it "The Pearl."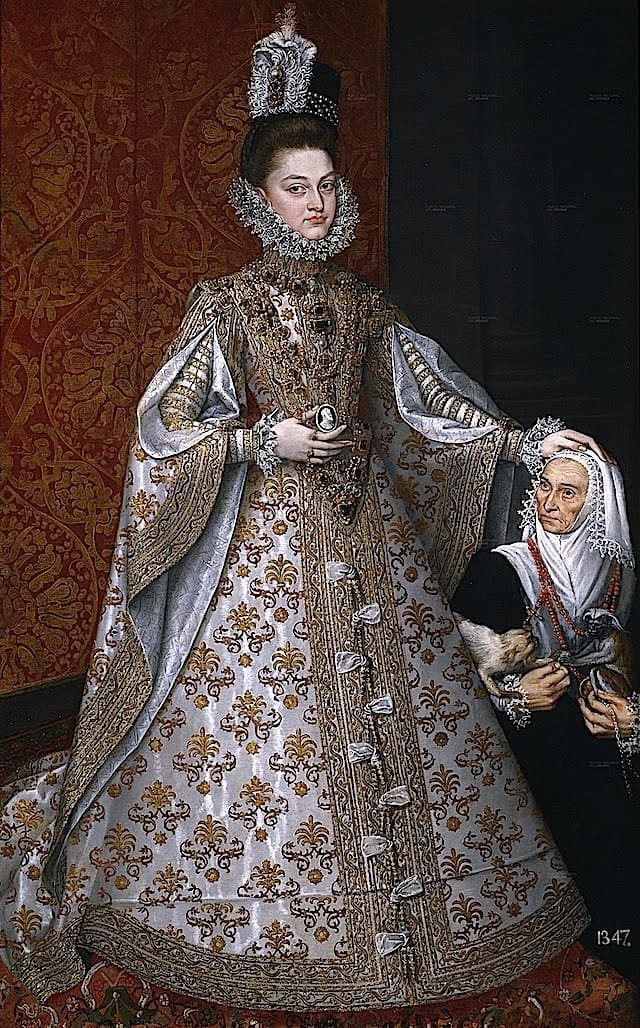 Alonso Sánchez Coello, Isabel Clara Eugenia and Magdalena Ruiz, 1585 – 1588
This is a more discreet painting of a family which was selected by offers a great opportunity for discovery for an inquisitive young viewer. "By court painter, Sánchez Coello, this is a portrait of the daughter of Philip II," describes Cross."Upon closer viewing, we can see she's holding a portrait of her famous dad. She is also showing affectionate towards her servant-lady in waiting, who in turn is holding two pet monkeys. The painting is exciting because it offers a chance to discuss how artists used symbolism to evokes themes such as father-daughter relations, the lady-servant bond, and pets signifying loyalty."

Louis Michel van Loo, Family of Philip V, 1743
It's tempting to choose Diego Velázquez's famous Las Meninas as the third work, but since most visitors will definitely plan to see royal family portrait, Cross advises a different one; the Family of Philip V by French painter van Loo. Hired on as court painting in 1736, he helped bring French Rococo style to Spain. "In this triumphal family portrait, we can also see other hints of the spreading influence of the French, thanks to the newly imposed Bourbon dynasty in the country," adds Cross. She notes that this painting is useful in demonstrating the hierarchy of family, the different generations, as well as the home, pets and other family topics.
These paintings will hopefully provide a good launch pad for exploring the other royal portraits and other impressive paintings of the prado collection. "Las Meninas and Little Princes", our family walking tour of the Prado, is designed for children 13 and under, however, we can adapt the walk to teens and it's particularly well suited to girls interested in fashion.
Comments