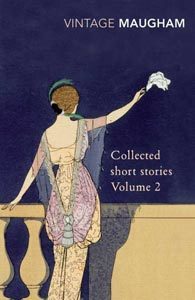 When I think about the connection between travel and literature, the first author that comes to mind is W Somerset Maugham.
In some ways, he's an odd choice: although he did write a few travel books, those aren't what he's best known for. Instead, it's in his fiction that one can find the perfect example of how travel can shape a writer, and provide him with a near-limitless source of material and new perspectives on the world.
Whether Maugham was in the South Seas researching a novel, or in Russia engaged in espionage for the British government, he was always soaking up experiences and talking to other travelers, and using what he'd seen and heard for his fiction. Sometimes rather literally: it's said that more than one of his acquaintances sat down and opened a magazine to the latest Maugham story, only to discover his life story and darkest secrets printed there on the page.
To start exploring what travel means in the making of a writer, I can't think of anything better than picking up a couple of volumes of Maugham's Collected Stories, and perhaps his novel Of Human Bondage. (It's worth noting here that inspiring travel does not always have to involve great distances: Maugham's experiences training as a doctor took him to the most impoverished and dangerous parts of London. His passport was his doctor's bag, granting him safe passage in areas where it would not otherwise have been safe for a stranger, and it was what he saw and heard on these journeys that formed his early work, as much as any globetrotting.)
I run a publishing house, The Fiction Desk, where I edit a quarterly anthology of new short fiction. Many of the authors I work with are, or have been, expatriates at some point; and this often gives them an awareness and perspective that you don't always see in other writers. Charles Lambert, for example, writes with equal assurance and insight whether his stories are based in Italy or Britain, and I'm not sure he could write about either quite so well had he not lived in both—and other countries besides.
There are a great many ways to travel, and not all are of equal use to authors (or to travellers, come to that). Whatever their merits, I'm not sure that package holidays on Spanish beaches, or drunken stag weekends in Prague, offer much in the way of literary inspiration: there is movement but not engagement. Independent travellers know that the real adventure of travelling isn't sightseeing but navigation; in the sense of understanding where you are and where you're going, not just geographically, but also culturally and historically. The Colosseum, a plate of escargot, a gallery in the British Museum, a stroll through the streets of Istanbul, are inspirational not because they check boxes in our experiences of the world, but because of how they help us to navigate it. And it's that knowledge of navigation that enriches so much international literature.
In order to better explore this relationship between travel and literature, and fiction in particular, Context Travel have invited me to guest edit their blog for this month. Throughout October, we'll bring together the staff and docents of Context, along with a group of authors and publishers, to look at how the experience of travel—of navigation—helps to create great literature.
We'll also be running a competition to discover the Context Travel 'City of Literature': all month, docents from the various Context cities will be posting here to say why they believe their city has the most literary value. When they've all had their say, we'll be asking you to vote for the most persuasive argument. The city with the most votes will win the title, and two random voters will each win both a year's subscription to The Fiction Desk's anthology series, along with two places on a Context small-group walk. So please join us, see what the docents and authors have to say, take part in the comments below the posts, and don't forget to vote at the end of the month.
Comments