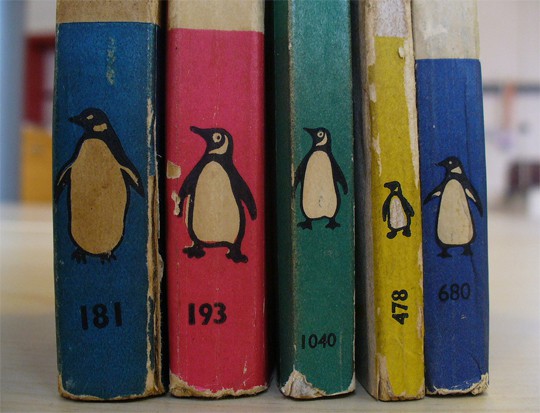 A good book can take you places, and it can make you forget about the many months ahead of you before  the next holiday.
We asked our docents to give us some suggestions about their favorite books, we gave no limits or criteria, just asked them to share with us their favorite books:
NY docent and art critic Claire Barliant: For a good "New York" book, I would recommend Netherland (2008) by Joseph O'Neill. It is loosely based on Fitzgerald's The Great Gatsby (another great New York book) and explores Manhattan and its outer boroughs in enthusiastic detail. The protagonist is a Dutchman who had to move after 9/11 rendered his financial district apartment unliveable, and he eventually ends up living in the iconic Chelsea Hotel. His love of playing cricket draws him into a circle made up mostly of Caribbean immigrants and leads him to discover a new side of New York.
The book is beautifully written, and I think O'Neill really captures parts of Brooklyn that few tourists have time to visit. He even spends some time on Staten Island. It is also one of the few "post-9/11" novels I have read that successfully conveys what life was actually like in the city after that event.
Archaeologist and Rome docent Inge Hansen: For London Neil Bartlett (2007) Skin Lane. London, Serpent's Tail. Set in London in 1967 this is a tale of eerie and brilliant beauty. Haunting and surprising in equal amounts this book will stay with you and get under your skin, and  what it leaves you with are images as vivid as a visit to the National Gallery. Caught on the cusp of tradition and modernity the city itself is a living, breathing, bustling participant in the story, and the memory of smells and textures it leaves you with is comparable to a Context city walk. But most extraordinary of all, this book draws you in and makes London yours. Effortlessly it navigates you through its streets, conjuring up a sensation of recognition as if you had lived there all your life.
Shortlisted for the Costa Award 2007 and internationally acclaimed, this book is prose it its best.
David Boffa, art historian and Rome docent gave us suggestions for almost all our cities!
"My name is Red" by Orhan Pamuk. I read this several years ago during a trip to Turkey . The story is centered around a murder that takes place among a group of miniaturists in sixteenth-century Istanbul. It's a fun and very readable post-modern novel (readable despite its post-modernity) that does a good job telling an interesting story without getting excessively wrapped up in its own cleverness. The story is told by a number of different narrators, some human, some not, each providing a different point of view and a different component of the narrative. The novel conveyed an image and a feeling of Turkey that was the Turkey I had imagined before visiting, which was somewhat different from the modern Turkey I actually saw when traveling.
Hemingway's "A movable feast" is one of the more famous books to take place in Paris. It's a fascinating and moving portrait of both the author and the city. From what I understand the book is essentially a memoir, assembled posthumously (and available in different editions, including one just published in 2009), and it provides detailed accounts of various parts of paris throughout the chapters. apparently you can still follow some of Hemingway's paths as outlined in the book and see the sights/places he describes. The most recent edition (Scribner, 2010 paperback) includes a picture of the author in front of the original Shakespeare and Co. bookshop, after which the modern bookstore is named (which i'd strongly suggest for anyone in paris: http://www.shakespeareandcompany.com/).
We can't talk about books without pushing David Foster Wallace's "Infinite jest", set in Boston and the surrounding area. The book is among the most well-known but least-read modern novels, which is unfortunate given how extraordinary it is. I know very little about the metro Boston area, but if DFW was even half as keen an observer of the city as he was of modern American culture and life, then he likely captured the area perfectly. Despite the book's great length and the difficulty of keeping its non-linear story straight over the course of 1000+ pages (with nearly 400 endnotes), the rewards of this work are well worth the effort. Making your way through the entire novel redefines what great fiction can do for the reader, as well as what it can demand from the reader.
Caterina Panetta, art historian and Rome docent suggested an Italian classic:
Gabriele D'Annunzio – The Child of Pleasure. Protagonist is the count Andrea Sperelli, poet, painter, musician, but above all refined craftsman, surrounded of elegant people and of precious objects. Through the description of his life, D'Annunzio makes a wonderful portrait of Rome at the beginning of 1900s, by describing parks (such as Villa Ludovisi which no longer exists), streets, characters, athmospheres. In Italian literature, D'Annunzio could be compared with Oscar Wilde in view of his decadent style and his interest for Aestetics.
Comments