There's more to fiercely independent Catalonia than football.  Sure when we mention Catalonia and its capital city of Barcelona, many think of Barca and the living legend Messi. For ourselves, our minds often turn to Gaudi and Picasso, Art Nouveau architecture and Catalan Independence. But lately we've been "drinking in" a different Catalan lens: Barcelona's traditional beverages, including vino (wine), cava, and vermut (vermouth). To dig deeper, we sat down with Context docent and gastronomic specialist Esther Dotras to discuss the finer points of these three traditional Catalan beverages.
Vino, Cava and Vermut – Let's Drink Like a True Catalan.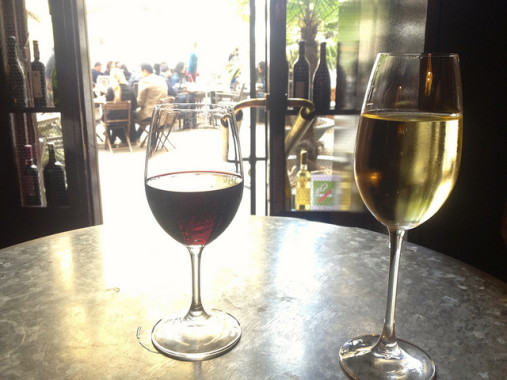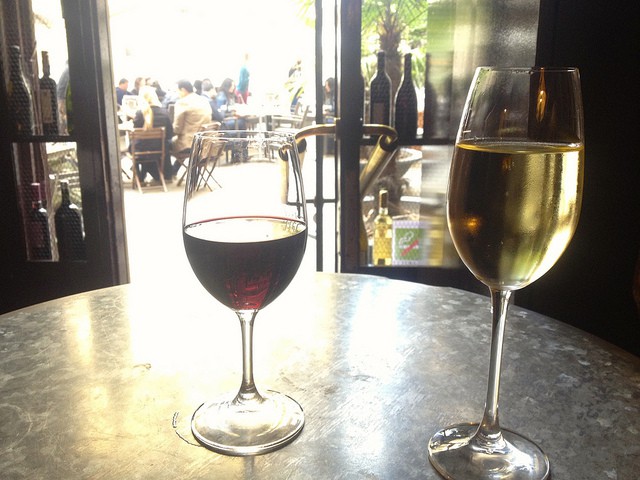 Vino (Wine) 
Regardless of whether you prefer red, white, or rosé, an excellent glass of wine is essential to a Catalan meal. Despite being overlooked by its seaside location, Catalonia boasts one of the finest wine regions in Spain. Its Mediterranean climate makes for dry, warm summers, perfect for growing the grape varieties that form the base of Catalan wines. With 11 protected denominations of origin wines, there are plenty of local wines to choose from. While it's easy to stick to the basics—white wine with seafood and red with meat—there's always room for improvisation.
"My personal rules are shellfish and seafood paella with very young dry white wine, whereas a fish soup goes great with a fresh rosé," Dotras recommends. "Desserts with cinnamon pair well with a High Penedès white, and dishes with chickpeas meld well with a young red. 'Complicated' produce, such as artichoke and eggplant that only combine with a fruity rosé."
Catalonia's wine regions make for a fun day trip from Barcelona, and an excellent opportunity to indulge in a wine tasting to discover your favorite Catalan wine.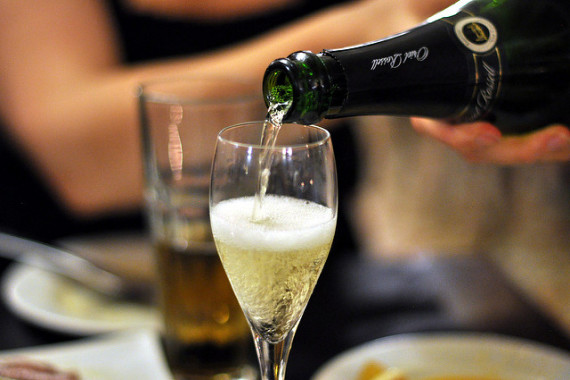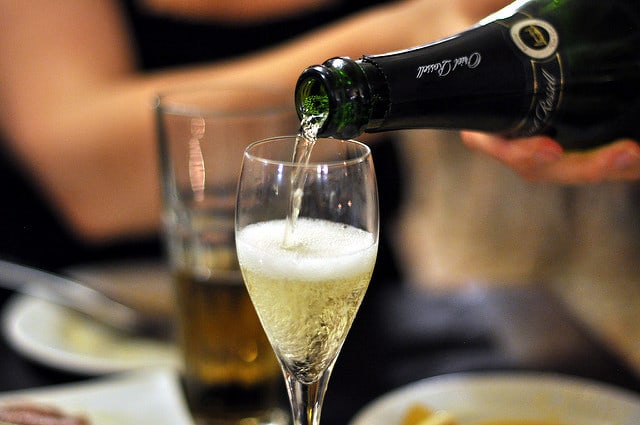 Cava
"Cava is the most popular drink for locals. Cava plays a central role in all special celebrations but also at family meals and when having a drink with friends. We drink cava with or without food," Dotras says.
The marked difference between cava and a traditional wine is its second fermentation process. Combining yeast and different levels of sugar, this second fermentation creates carbon dioxide, giving this popular Catalan drink its characteristic bubbles. Offering more versatility than a standard champagne, a cava can be Brut Nature (extra dry), Brut (very dry), Seco (dry), Semiseco (semi-dry), or Dulce (sweet). Naturally dry, and lacking added sugars, Brut Nature is preferred by most Catalans.
Barcelona's proximity to Sant Sadurní d'Anoia and Vilafranca del Penedes—centers of Catalan cava production—makes it easy to procure and enjoy casually.
"Meals can start with a Brut Nature cava but we also continue drinking it for the whole meal.  If cava is drunk with dessert it should be a sweet or semi-sweet one but this is only followed by the oldest generations," Dotras says. "Brut Nature combines perfectly with seafood, especially shellfish and Brut for meats. However, many people don't follow this rule, sticking to their personal favorite."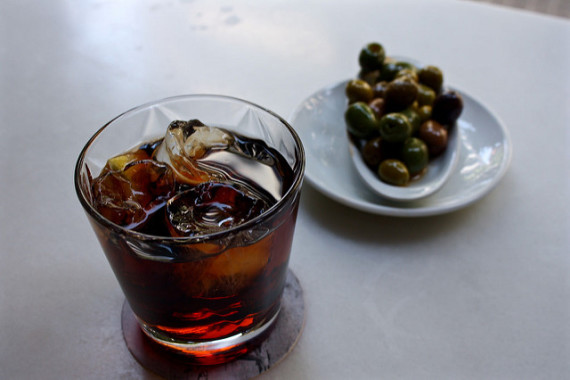 Vermut
Perhaps less familiar than our previous two Catalan begudes, vermut is a local favorite. A traditional aperitif, vermut is an aromatic, fortified wine. Beginning with a base wine, alcohol is added into the mix to stabilize the wine from maturing into a vinegar during the maceration process. Following this initial step, a special mixture of bark, herbs, flowers, and often caramelized sugar is added to give vermut its distinctive flavor.
The aperitif was initially popularized in the early 20th century at Barcelona's Modernista Café Torino, designed by Josep Puig i Cadafalch, Pere Falqués, and Antoni Gaudí. While the café itself was short-lived, vermut was cemented as the drink of the upwardly mobile and artistically inclined. Following the Spanish Civil war, however, it was adopted as the favored beverage of blue collar workers, who would frequent bodegas and cafés after work in search of a vermut.
"Catalan vermut is my favorite drink with tapas," shares Dotras. "'Vermut time' used to be and still is on Sunday from noon to 3:00 pm, a perfect time for an aperitif with tapas. Since nowadays, tapas are eaten as a substitute for a meal, either at lunch or at dinner time, vermut is also enjoyed at those times."
Best served over ice with a twist of orange, vermut is the perfect accent to an afternoon on a sun-soaked terrace.
Comments