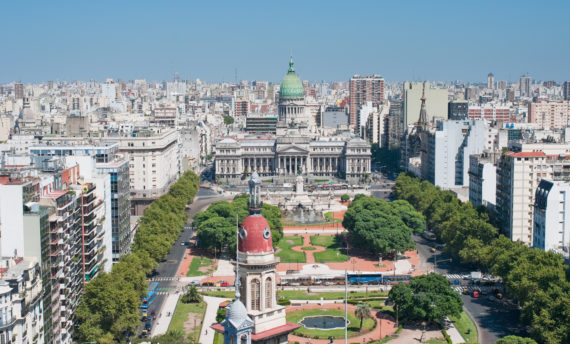 If you've never been before, visiting Buenos Aires can be daunting. It boasts the largest gridded street system in the world and so a first-timer can easily get turned around between the empanada shops, grandiose architecture and the endless bustle. Nonetheless, it's totally worth the trip, if even for a weekend. Its history is fascinating, its art and theater scenes booming, and its people warm and welcoming.
Feel free to browse our Buenos Aires tours, but here's our suggested itinerary for an action-packed two day trip to Buenos Aires:
Day 1: Visiting Buenos Aires History and Context
9:00 am
Begin on an academic note retracing the founding of one of the world's greatest metropolises by taking a Buenos Aires History Tour downtown. On this walk, we tell the story of the city and its melting pot population who gave visiting Buenos Aires the unique look and feel it's known for. Notable stops include Puerto Madero, bohemian San Telmo neighborhood and Plaza de Mayo, where among others, is the office of the President, painted pink (with blood!).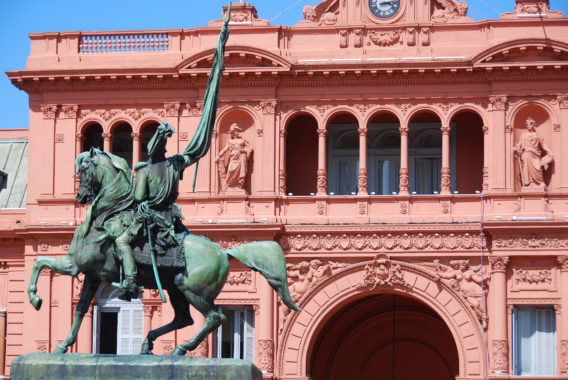 1 pm
Grab a taxi, or if there's lots of traffic, hop on the Subte–the subway which curiously rides on the left side of the track while the vehicular traffic above rides on the right–to Palermo for our Argentine Cuisine Tour designed by a leading food critic with aims to reconstitute a Sunday family meal by way of drinking, snacking and gorging on various traditional dishes.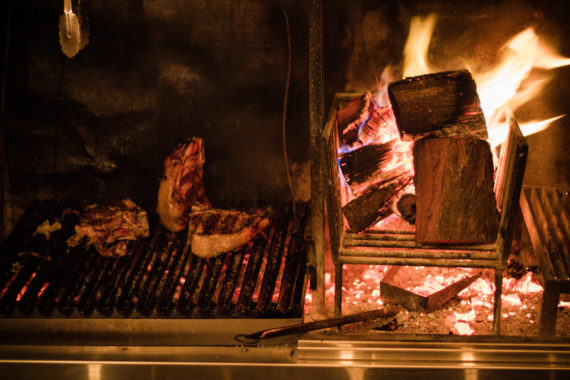 4 pm
Nearby, you'll need to stop in to Recoleta Cemetery, famous the world-over for its stunning Art Nouveau mausoleums, many of which hold the remains of famous people such as Evita Duarte de Perón. To locate her family's tomb, you'll need picture-perfect memory of the map located at the entry gate, a map sold at the same gate, or our 2 hour custom walk of the cemetery and surroundings with an architect. Cemetery closes at 5pm daily.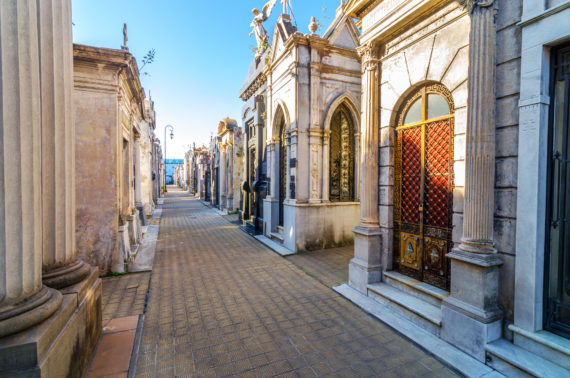 6 pm
Take a coffee and snack the Argentine way: sit on the patio with a good friend, and chat as if there isn't a care in the world. Across the street from the cemetery is the historic café La Biela. It was once frequented by notable porteños like Jorge Luís Borges and Formula One racecar driver Juan Manuel Fangio. There's spacious indoor and outdoor seating and several display cases with memorabilia like Fangio's racing trophies.
8 pm
Skip the 1-hour tour of Teatro Colón and instead experience its world-renowned acoustics firsthand. Be sure to pre-purchase your show online before visiting Buenos Aires to secure your seat. The theater hosts a fantastic lineup of plays, operas, ballet, contemporary theater and musical events running February to December. While there, be sure to look up at the impressive stained-glass dome in the entrance hall and elaborate paintings in the performance hall.
If you happen to be visiting Buenos Aires on one of the days Teatro Colón does not have a production, Buenos Aires has the most theaters than any other city in the world so try out another one, such as Teatro Nacional de Cervantes. The city publishes a great listing of some of the best theaters or alternatively our professional actress docents could make personal recommendations of plays showing during your trip on a Welcome to Buenos Aires orientation.
Day 2: Visiting Buenos Aires Art and Tango Culture
9:30 am
Build on your knowledge of the city with a walk focused on architecture during its golden era. So magnificent and rich of a topic is this, that it's our best-selling walk. The Belle Epoque Buenos Aires walk begins at the National Congress, strolls down Avenida de Mayo and finishes in Retiro and Recoleta neighborhoods. We don't mean to brag, but here's one recent visitor's review: "The Belle Epoque Tour was FABULOUS. Our guide was MARVELOUS. His English was perfect. His knowledge of city/country history and architecture was terrific. We had the most wonderful afternoon with him!!!!!!"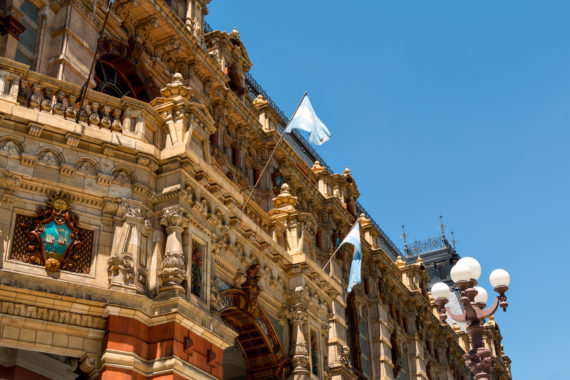 1 pm
Grab a quick snack to refuel for the next walk in La Boca. The quickest of all Argentine food is the empanada: a type of baked turnover stuffed with your choice of meaty or veggie fillings. You can find empanadas at nearly every food establishment, freshly made and on display for your choosing. Or if bookstore cafes are more your thing, head directly to the second floor of Fundación PROA, the starting point of the next walk, where there is a bright and modern café with a view. No need to purchase museum entry.
2 pm
La Boca is a unique neighborhood where immigrants developed the famous tango and deserves to be a stop on anyone's itinerary when visiting Buenos Aires. Our 3 hour Buenos Aires Tango Tour, led by a professional dancer or teacher, takes you to the heart of the neighborhood and uses it to provide context around the dance– the immigrant tenement housing next to the harbor, where a mix of cultures worked and played. The experience then takes you downtown to the oldest cafe in the city, Café Tortoni, the adjacent tango museum and finally a shoe store specializing exclusively in tango shoes.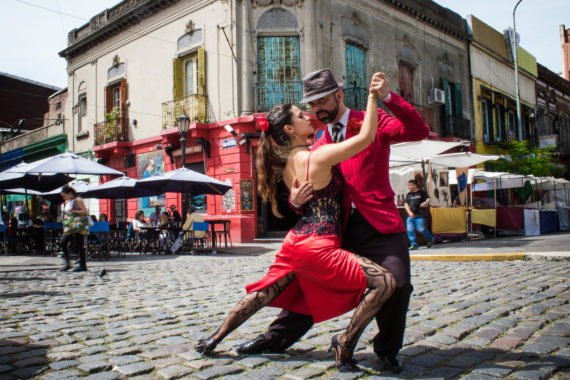 6 pm
You've been moving nonstop until now, so head to your hotel to freshen up and rest up for the long night ahead. Many of our clients choose to stay in the Park Hyatt because of its building, a 1930's Neoclassical palace. Another hotel with character is the Mansión Dandi Royal Tango Hotel. It's rooms and decor stay faithful to furnishings of the early 20th century and offers daily tango lessons for guests.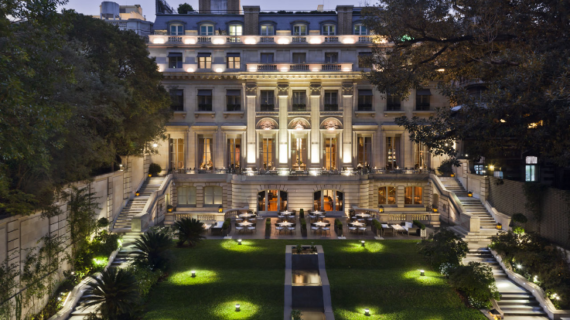 If by chance you have no need to rest up, do check out El Obrero restaurant on the La Boca / San Telmo border after your tango tour. It's a reasonably-priced tourist-friendly local joint with a casual if not rambunctious atmosphere. Food critic Kevin Vauhn and docent says this about it: "It has been run by the same family since the 1950s. Most of the fixtures have remain unchanged, same weathered checkered floor and the room is filled floor to ceiling with posters, futbol flags and photographs of well-known Argentines and patrons. The meat is excellent, good quality and cooked with skill, but there is an abundance of traditional cantina dishes as well. Service is great. "
9 pm
Not far from your hotel if you are staying in Palermo, is the Milonga Parakultrual at Salon Canning (Scalabrini Ortíz 1331,) a great starting point for a night of experiencing the tango you learned so much about just a few hours ago. On Mondays, Tuesdays and Fridays there is a dance lesson at 9, followed by a tango show at 11 then open floor for professionals and novices alike. Argentinians go literally all night in milongas like this, so now's a great chance to grab some food and keep the energy high all the way until day break. If you're looking for a guided introduction to the underbelly of tango's night culture, our tango docents can customize a fascinating 3 hour (or 4, or 5, or…) milonga crawl that you will not soon forget.

There's no need to sleep, because in this hypothetical itinerary you have a plane to catch and what better way to end visiting Buenos Aires than to catch up on zzz's the whole way home?
Looking for more to do while you're in Argentina? Check out our roundup of our docents' favorite things to do in Buenos Aires.
Comments