Cartagena has layers. Layers of sky, earth, and water. Layers of new city atop the ancient. Layers of an old city above and below its fortified wall. And most certainly, Cartagena has layers of told and untold history.  For those visiting Cartagena we've dreamed up a 36-hour itinerary that attempts to grapple with this concept of layers and seeks to take you both above and below the surface of the city.
Day 1: Visiting Cartagena – On the Surface
8:30 am – Old City History
We'll get an early start because things can heat up in Cartagena. Our focus will be history, but first we need to tend to our stomach. So, we'll head to the Plaza San Diego, one of Cartagena's atmospheric plazas, located in front of the Sofitel Santa Maria hotel. At this time of day there are several fruit vendors who will make us an amazing plate of fresh cut fruit for breakfast, which has the effect of making us feel invincible.
This is a good thing, because we'll kick off our exploration of Cartagena by examining how gold and the Church intersected here in the 17th and 18th centuries to underline the Spanish conquest of Colombia and South America. Whoa. That's a mouthful. Luckily, we can take a the 3-hour Cartagena Old Town Tour of Gold and the Inquisition with a local historian, which will give us a solid historical introduction to the city.
Note, the heat here in Cartagena is intense, often overwhelming by 10 am. We come prepared with a lot of water, a hat, and sunscreen.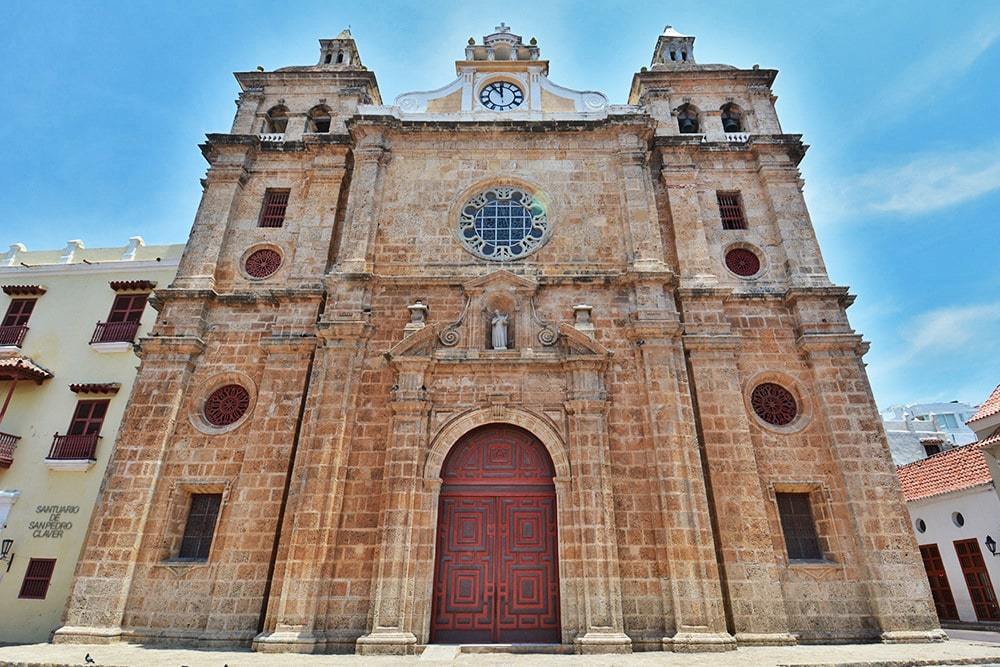 Speaking of heat, we recommend not visiting Castillo de San Felipe at this time of day, as there is no shade on the fort and the heat reflects off the rock, making it literally an oven. Instead, spend the afternoon tasting various Colombian gastronomic traditions.
12pm – Ceviche
First, you'll want to try some ceviche, fish (or other seafood) marinated in lime juice and other spices, which is a critical part of visiting Cartagena. They say the earlier you go, the better, so that you get the freshest fish. There are a variety of cevicherias near Plaza San Diego, but the most famous is named appropriately La Cevicheria (Calle Stuart 714). Be sure to go before you're hungry, because there may be a wait to get a table and they don't take reservations.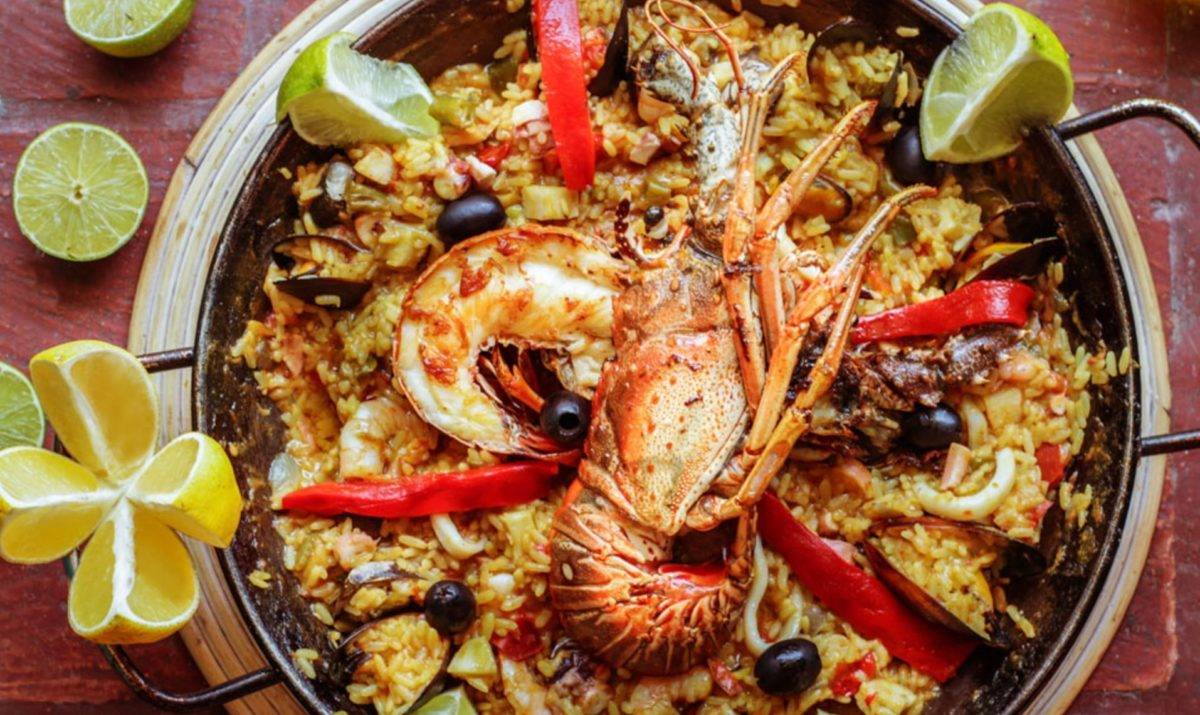 2pm – Chocolate
For dessert, we'll make a free visit to the Choco Museo, where we'll get an overview of Colombia's role in global chocolate production and a peak at the artisanal process of making chocolate, from extraction to supermarket.
3pm- Coffee
Surely we've had great coffee around the world, but in Cartagena coffee is an experience. At Café del Mural coffee laboratory, we not only get an inventive drink but a casual seminar on the difference between mechanical coffee making and passionate coffee crafting.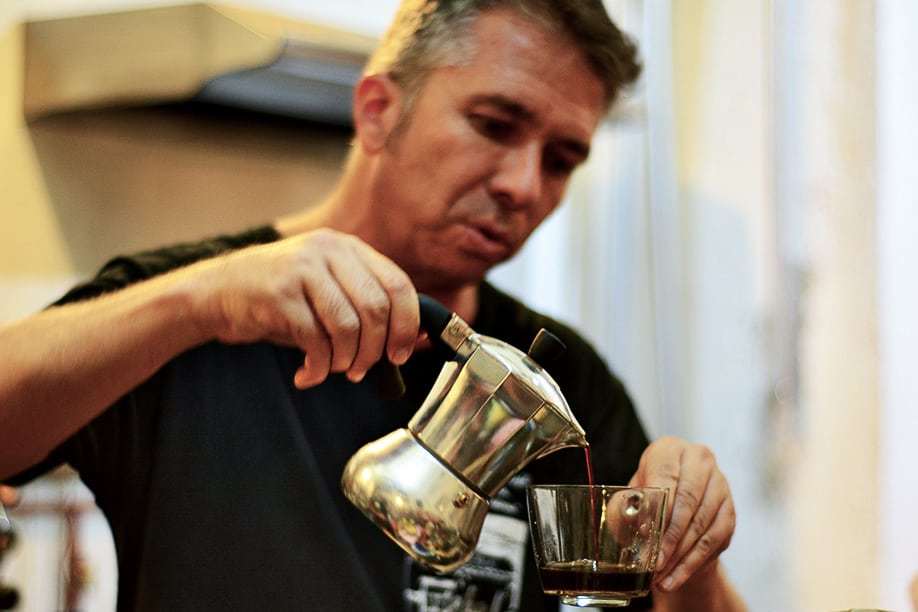 6pm – nightlife like a local
We'll continue letting our belly lead the way while visiting Cartagena and take our Cartagena City Tour in the Evening, a stroll from Old City to Getsemani, the hip, up-and-coming neighborhood hub of Cartagena's food, drink, and music scene. Along with our docent, a professional musician or foodie, we'll discuss the city from the perspective of its social culture, stopping for a beer at sunset, a cocktail in a notable salsa bar or artisanal coffee, a street snack, a live dance performance, and finally, a tasting of fine Colombian rum in the bar with the largest Colombian rum collection in the country, and probably the world.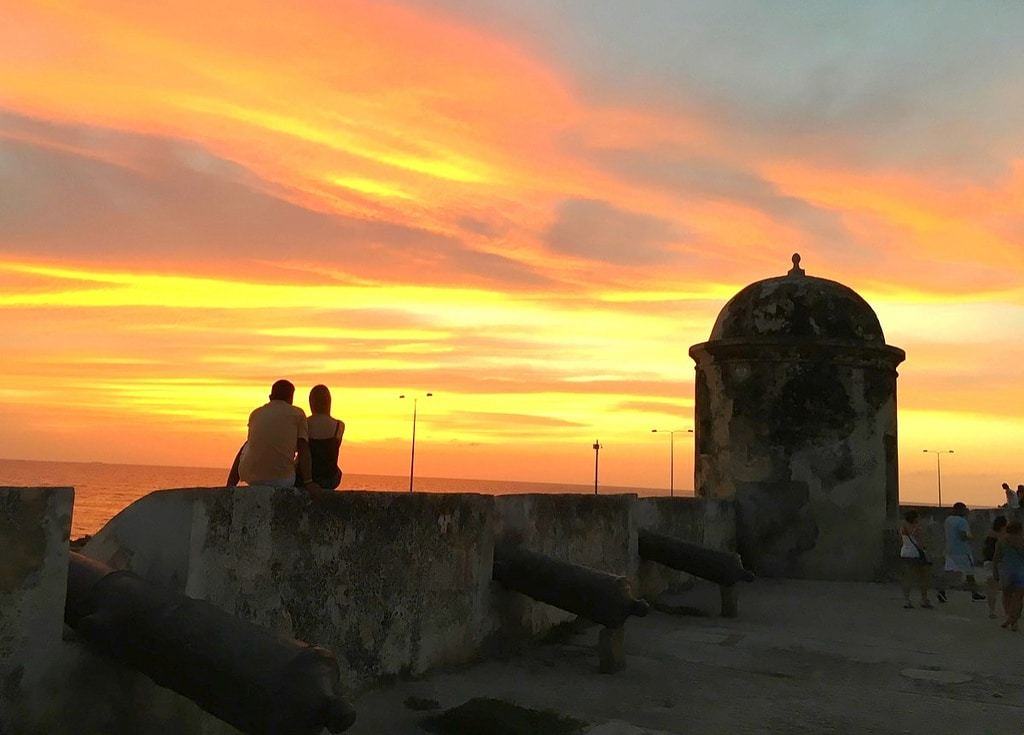 10pm – Salsa
If we can't get enough music and dance then we meander over to Crazy Salsa, which offers dance classes at all hours of the day, and features a Colombian jazz jam session with Cartagena's best local musicians 10pm – 3am Thursdays. If we're lucky, we may actually hear one of our docents playing or singing!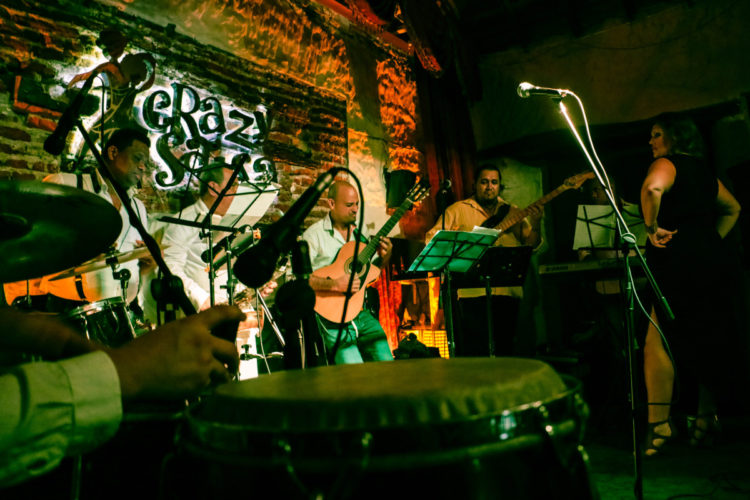 Day 2: Visiting Cartagena: Below the Surface
9 am – Legend of a literary giant
We'll kick this day off with another tour, this time focusing on the work and home of Colombian literary giant on a Gabriel Garcia Marquez & Love in the Time of Cartagena tour. We'll explore an area of old town not frequently visited, and discover a web of stories—real and surreal—that informed Marquez's work.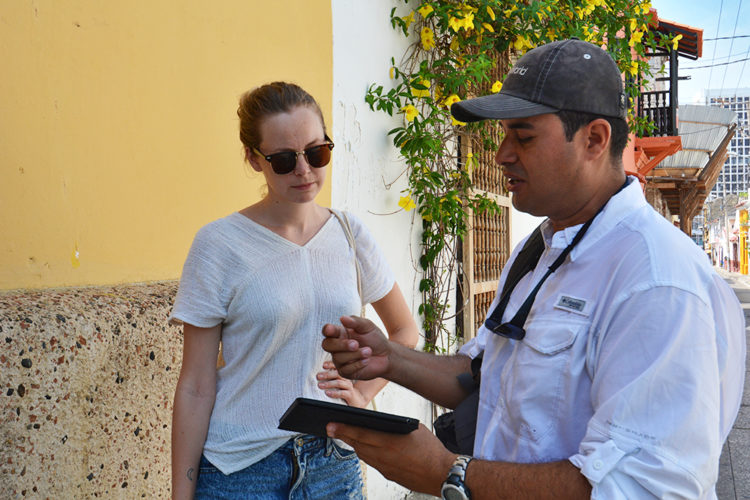 12:30 – Fresh, local food
For lunch we'll support local food producers and eat at Boundless Café, where the goal is to serve inventive, organic dishes sourced locally. They also have live music Thursday, Friday, Saturday, 7-10pm.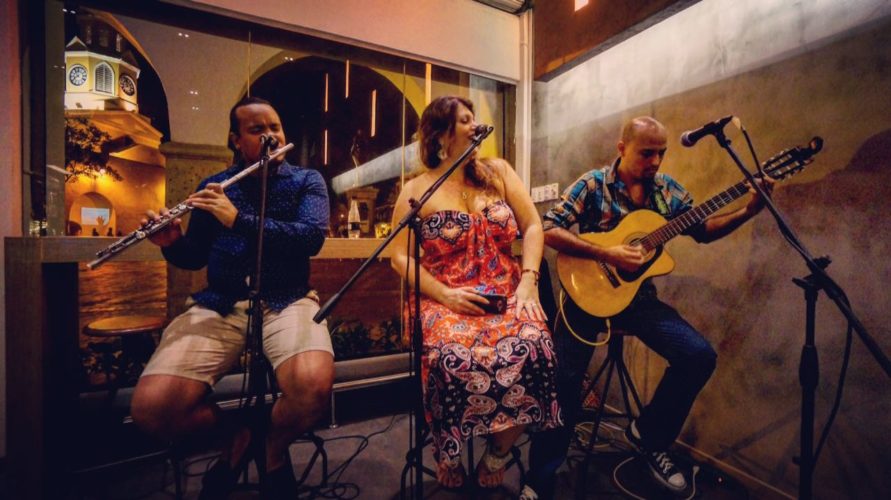 4 pm – Giving back
This afternoon we'll turn our attention to one of Colombia's barrios, San Francisco, and learn about the city's Afro-Caribbean history, the impact of racial inequality and civil war, and the ravages of the drug trade. Our explorations will center around a Cartagena Barrio Tour that is the centerpiece of our Deep Travel program in Cartagena. During this 4 ½ hour experience we'll join Alex, a docent and local community leader who runs a youth center in San Francisco. We'll spend time teaching the kids some English and learning about their community and culture. After time with the kids and a walk around San Francisco, which Alex—a historian—will illustrate with a narrative about Afro-Caribbean culture, we'll end up at Alex's house for a home-cooked meal with his family. This is an amazing experience to round out visiting Cartagena.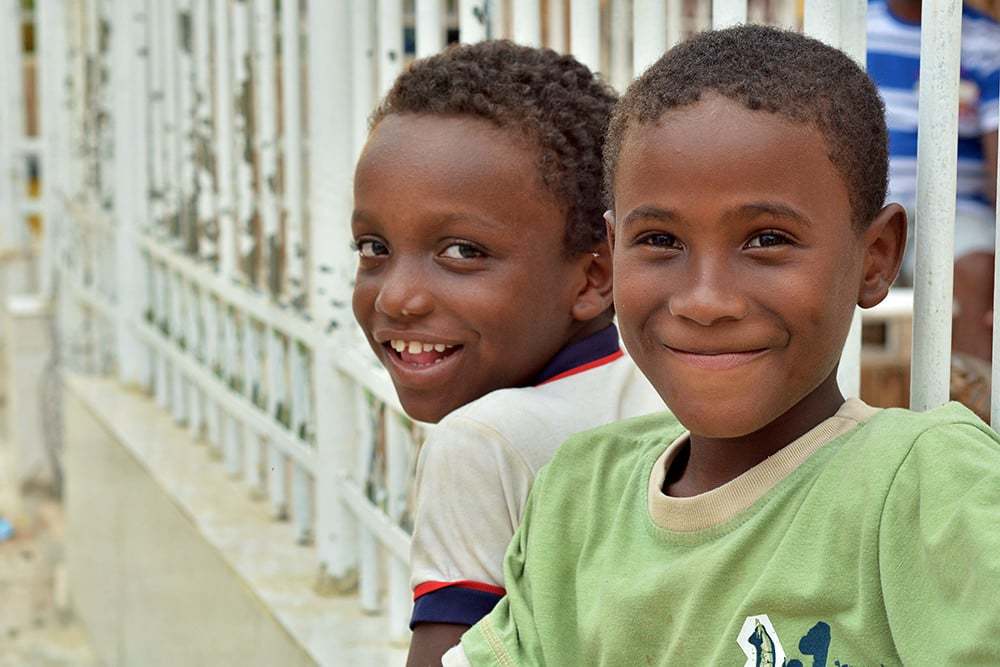 Comments