Dublin's a moving target. Although steeped in tradition and as Irish as it gets, the city has redefined itself many times over the centuries. This is what makes visiting Dublin such a treat. It's a rich palimpsest of architecture, history, and culture. We get a lot of questions from people booking Context walking tours of Dublin about how to organize their time. So, we thought we'd put together an opinionated list of our favorite things to do in Dublin, organized around a 36-hour window.
Visiting Dublin Day 1 – Friday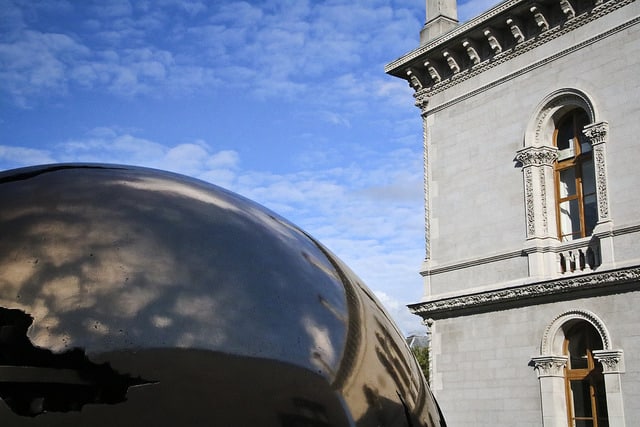 Trinity College, beyond the book of Kells
Strolling the campus of Trinity College, city's historic seat of learning, is a great way to start a visit to Dublin. It helps to ground oneself in the spirit and ambience of the city. We usually grab a coffee at The Good Food Store (24 South Great George's Street), which serves one of the best espressos in town. Then, we don our academic caps and step into the beautiful campus.
Sometimes we feel that we could spend a lifetime here. But, time's tight on for most visiting Dublin, so we recommend heading to the University's Geology, Geography and Engineering departments, a Venetian style palazzo, decked in marble and tucked away like a hidden treasure. It's also a great spot for getting the university feel and mingling with the next generation of scientists (who've recently discovered a new form of light.) We also love the Science Gallery and its amazing cafe (in case we're needing a second coffee at this point). The Gallery always has a cutting edge, engaging exhibition that will be interesting for science lovers and casual visors alike. This is also great for families visiting Dublin. Exhibitions in 2017 include shows on music, collapse of civilization, and artificial intelligence.
Illuminated afternoon
Trinity College's Old Library houses innumerable treasures, none more famous than the Book of Kells, an illuminated manuscript from the 9th century. We recommend saving this for the afternoon when the crowds have thinned. (Nota bene: We offer a Book of Kells Tour with a historian that dives deeply into the work along with a tour of Trinity College in general.) For a sweet fix or a pre-dinner snack to recoup from all this academic work we treat ourselves to a cup of tea and slice of cake at Hatch & Sons, hidden away in beautiful St. Stephen's Green.
For dinner tonight, we love Etto, a minimalist, award-winning Irish-Italian spot. Try the Nocellara olives and the Damson and elderberry crumble, making sure not to miss the mussels, nduja, fennel and samphire!
Visiting Dublin Day 2 – Saturday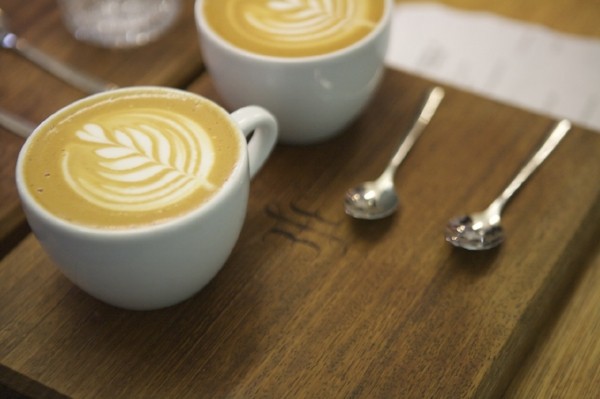 We'll structure day two around a literary theme—a key piece of Dublin's history and spirit. But, first, another coffee. This time 3FE (Third Floor Espresso) on Canal street where people are serious about their coffee. Localvores rejoice: All their coffee is roasted in Dublin and all their milk is organic and Irish.
Literary path
Once caffeinated, we're ready to channel our inner poet. Dublin is a UNESCO City of Literature, and the area from St.Stephen's Green and Merrion Square is the spinal cord of writerly impulse, where the likes of Oscar Wilde, Rudyard Kipling and Graham Greene used to hang out. We suggest heading to the unique Joycean Pharmacy on Lincoln Place, where readings of Joyce books take place daily. If you celebrate Bloomsday, then consider our Dublin Literary Tour, which covers the area South of the river and is led by a literary historian.
The Liberties
Next, we'll venture east, towards the Liberties. This area, historically dedicated to artisans and craftsmen, is perfect for an afternoon of browsing and shopping, with cultural stops. We visit this area in our Story of Dublin Introductory Tour. Francis Street is our favorite for antiques and vintage, while the Green Door Market on Newmarket is best for a quick bite.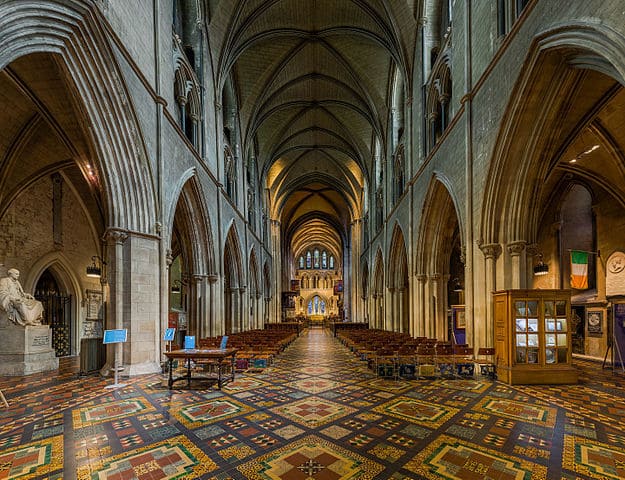 We continue our intellectually curious wanderings by visiting two of Dublin's fantastic libraries: the Chester Beatty Library and the Marsh's Library. The first, is an incredible collection of manuscripts and books gathered by mining magnate Alfred Chester Beatty. It includes stunning samples of the world's heritage from about 2700 BC to the present century with a particular focus on Japan, China and the Middle East. The Marsh's Library was Founded by Archbishop Narcissus Marsh in 1707. The original dark oak bookshelves and the reading cages (where scholars were locked to study rare works) are still there and give the place a unique atmosphere.
Hmmm. At this point we're feeling particularly Irish and particularly tired. A perfect moment for a dram at the Teeling Distillery. The first new distillery to open in Dublin in 125 years, Teeling's whiskey finds its origins in 1782 but opened its new premises in the heart of the Liberties in 2015 reviving the distilling tradition of the area.
Visiting Dublin Day 3 – Sunday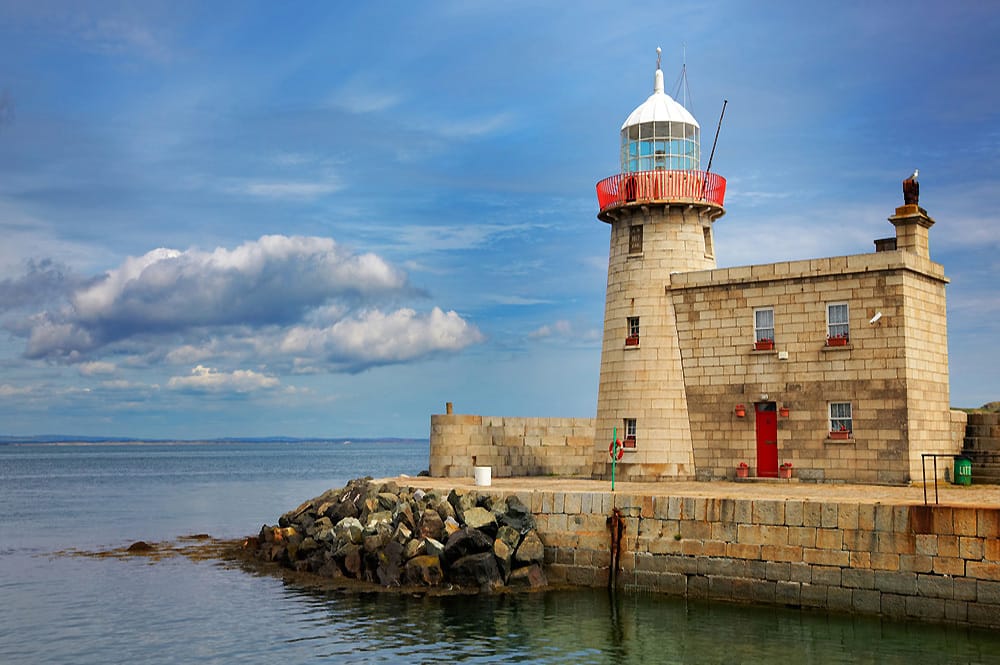 We'll enjoy our last few hours visiting Dublin by catching some stunning views and some more good food. Originally just a small fishing village, Howth is today a wealthy neighborhood of Dublin that retains its charm, sandy beaches, rugged hills, and spectacular views with the addition of lovely markets and superb restaurants. Since we don't own a car, we just hop on the DART from the city-centre to Howth. On a Summer day, try Dublin Bay Cruises which departs from Dun Laoghaire and takes us on a watery journey of Dublin's stunning bay.
A perfect denouement.
WHERE TO SLEEP:
If you have the budget, the Merrion Hotel is our absolute favorite. Alternatively, Kellys Hotel is a nice alternative.
WHERE TO LISTEN TO MUSIC:
In the evening the Cobblestone on Smithfield Square for traditional Irish music.
WHERE TO EAT:
The Good Food Store:24 South Great George's Street
Hatch & Sons Irish Kitchen: 15 St Stephens GreenSt Stephens Green,
ETTO: 18 Merrion Row
Oar House: W Pier, Howth
Forest Avenue: Forest Ave, Kilnamanagh, Dublin
Comments