Everyone can find a reason to visit London. Whether a first time traveler looking to trace your English roots or a repeat visitor keen to see the newest art, architecture and trends, London, a global finance, entertainment, and political capital, has something for everyone. With this in mind, we've put together a guide to visiting London for a variety of types of visitors.
Visiting London: First Time Visitor

Get Oriented
Coming to London for the first time can be a revelation. History and modernity lie side-by-side in this cosmopolitan city, which is packed with world-class museums, striking architecture and fabulous restaurants. This can sometimes leave the those visiting London for the first time unsure about what to do and where to go first. Here are a few suggestions to help you get a sense of the city and all it has to offer.
When you arrive in a city, it's always a good idea to get a basic understanding of its geography. Our Tides of Time – a Riverside Stroll orientation walk does just that, taking you from Tower Bridge to Parliament, along the River Thames. Most of the walk will take you along the vibrant South Bank, home to Shakespeare reconstructed Globe Theatre and Tate Modern, housed within the former Bankside Power Station. This is a hub of great restaurants and bars too so you won't be short of lunch or dinner options. We love Brunswick House Café in Vauxhall and lunch at one of the several stands in Borough Market.  You could also try our Portrait of a City walk to discover the history of London, from its Anglo-Saxon beginnings right up until the present day. Weaving your ways through the City of London, you'll come across major monuments and buildings such as the Tower of London and the Lloyd's building, as well as little known hidden gems such as St Dunstan's in the East.
Soak up the history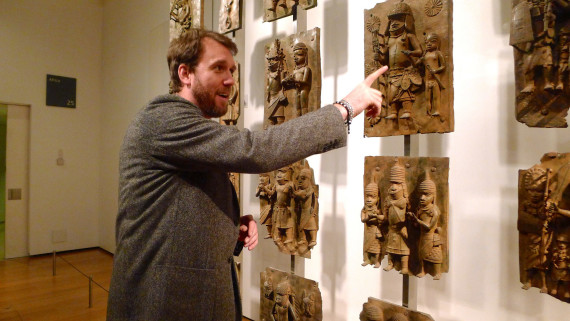 After a stroll through the city streets you may like to visit a museum or gallery. The British Museum boasts an outstanding collection of objects from different periods and places from ancient Egyptian artefacts, to Ming vases and Assyrian reliefs. As you make your way through the museum, you'll get a sense of the awe and wonder felt during the European rediscovery of some of these ancient cultures.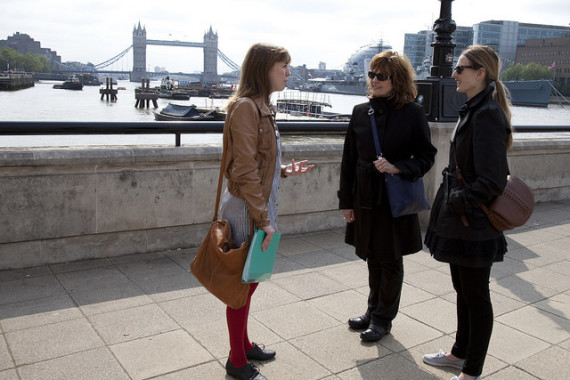 Another top spot for first-timers visiting London is undoubtedly the Tower of London where you can trace its 1000-year history and peer into the rooms and corridors that played host to some of the more gruesome moments in British history. Here you can also marvel at the crown jewels and peer up at the 'Beefeaters', the ceremonial guards of the tower. If you're looking for something really special you could book an early morning tour of the tower, which will give you special access to the room occupied by Thomas More normally closed to the public, as well as giving you the chance to experience the crown jewels before the tower opens to the general public.
For sunny days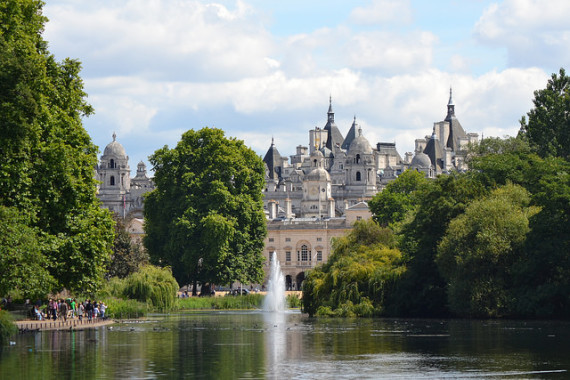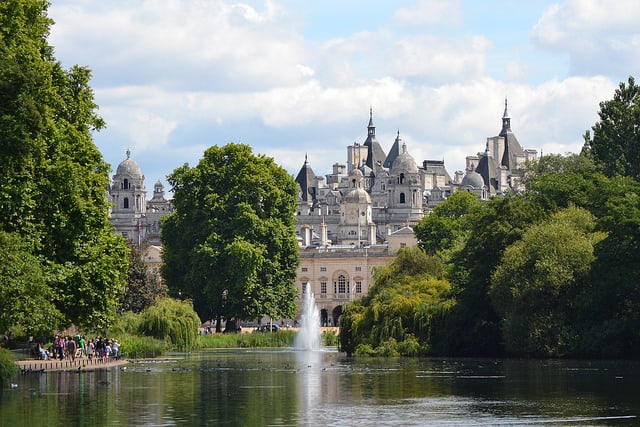 One of the wonderful things about London, are the parks, gardens and squares that are dotted around the city. Often located near to royal residences they are a great place to start thinking about the history of the monarchy and what the royal family means today. Our Royal Parks and Palaces: Understanding the British Monarchy walk is the perfect way to explore these beautiful landscapes, taking you into St James's Park, formerly Henry VIII's deer park, towards Buckingham Palace with Queen Victoria and Prince Albert lived and emerged as a model for the middle class British family. Also taking in Green Park and Hyde Park you'll come to Kensington Palace home to some of the most memorable royals in history including the late Princess Diana.
Visiting London: The Repeat Visitor
Private Houses and hidden jewels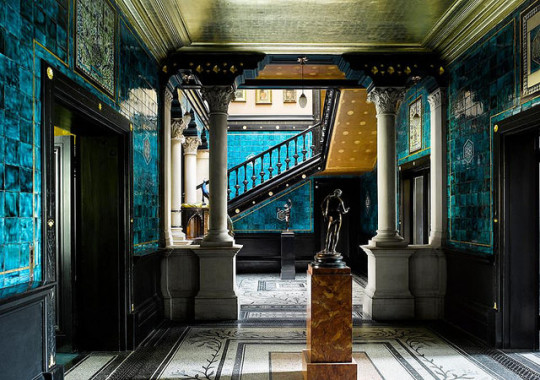 If you're returning to London for a second or third time and you're looking to delve deeper into the city's past and present, we'd recommend visits to the homes of some of the city's famous residents. Nestled in the residential streets of Holland Park, Leighton House is as stunning as it is surprising. Home to the nineteenth century artist and collector Frederic Leighton, this remarkable building reveals the tastes and influences that informed his late Victorian style of painting. Stepping into the deep blue Narcissus Hall with its mosaic floors and tiled walls you will be transported into an Orientalist dream. Wander up the stairs and you will not only see numerous works by Leighton himself, but by some of his most famous contemporaries such as John Everett Millais and George Frederic Watts.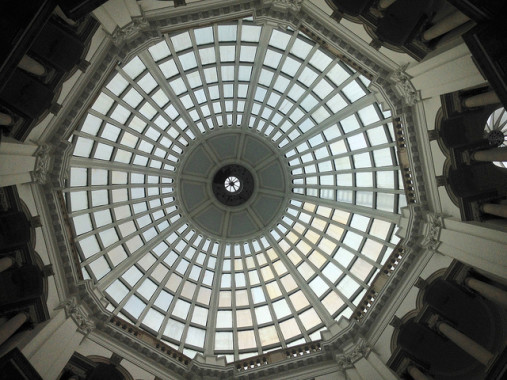 Set right on the river in the relaxed and charming Pimlico neighborhood, Tate Britain is one of our favorite art galleries for those looking to get a better idea of the English identity while visiting London. Home to the national collection of British paintings, a walk through the gallery will give you a great overview of the development of Britain's greatest artists. From striking Elizabethan portraits to the ethereal landscapes of J.M.W. Turner and the 60s splendor of David Hockney, this is a must-see for anyone interested in the artistic heritage of Britain. You could even combine your visit with a trip across the Thames to its sister museum Tate Modern and its brand new Switch House.
Escape crowds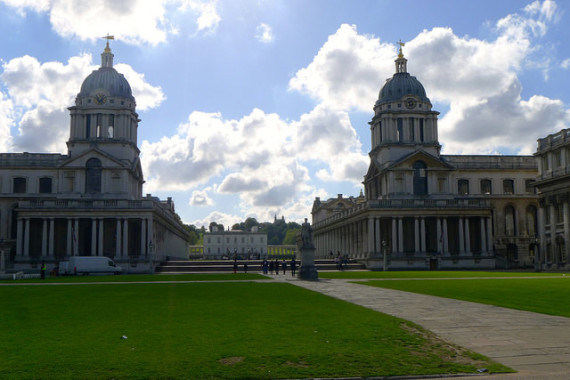 Right across the city to the east, south of the River Thames, Greenwich is brimming with history. On our Greenwich and the Meridian walk we approach this London borough along the Thames on board the Clipper, a fitting way to arrive at this maritime hub. Birthplace to both Henry VIII and Elizabeth I, this scenic area, was originally home to a royal residence. Right on the banks of the river you can look up at the striking 19th-century clipper, the Cutty Sark, and discover the history of one of the last tea clippers before the introduction of steam ships. There are also plenty of great places to eat including Greenwich Market, which has a wide selection of street food in amongst gastro pubs, restaurants and wine bars.
Not far away, you'll also find a medieval royal hunting lodge where Henry VIII spent his childhood, and an Art Deco palace where the political and social elite wined and dined at risk only from an ankle-nipping pet lemur!
Visiting London: The Regular Visitor
Head East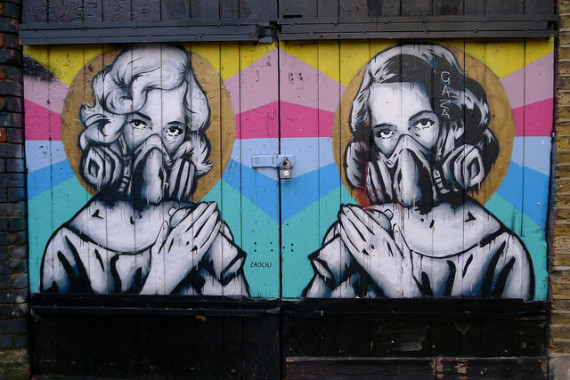 You've visited the city's major museums and you've explored some of it's well-known neighborhoods, so what's next? You can spend the rest of your life visiting London and there will be more to see and do. One of the best ways to experience street life in the city is with an East End walk. Weaving your way through market stalls amongst the profusion flowers and potted plants, you'll experience a weekend-must for many Londoners. A short stroll away and you'll find yourself at Brick Lane where you can soak up the trendy atmosphere of this London favorite and pick up some vintage clothing. If you need some sustenance, stop by Beigel Bake or wander over to Tayyabs, which serves delicious Punjabi cuisine – a real local favorite, or join one of our food walks.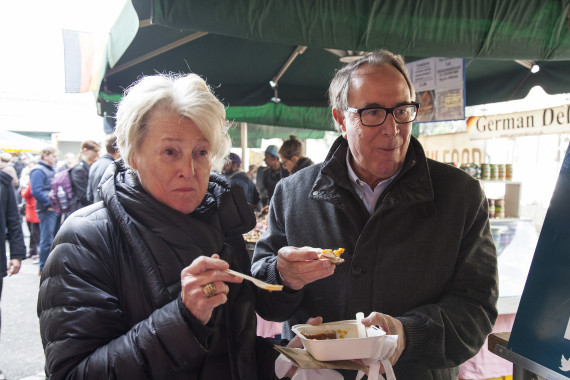 Feast your eyes
If you'd rather step away from the dense inner city streets of the east end, head to Hampstead for a leafy alternative. During the 1930s, this area in the north of the city was home to some of the most avant-garde thinkers of the age including architects and psychoanalysts. Take our Modern Houses for Modern Minds: 1930s Hampstead walk and be transported to the world of Sigmund Freud and the MARS group (Modern Architectural Research Group). Be sure to wander through Hampstead Heath as well, a rolling landscape that makes it easy to forget you're in London. If the weather is right, you can even go for a dip in one of the designated swimming ponds.
A surprising spot in this London suburb, yet such is Eltham Palace. Our docent Tim Hochstrasser is passionate about this place, and he shared with us some of its secrets. The palace was built at a time when this part of London was a dense forest still devoted to the sport of Kings, Eltham has a magnificent Great Dining Hall with hammer-beamed roof built by King Edward IV and an encircling moat approached by the oldest bridge still in continuous use in London. Channel your memories of TV's WOLF HALL by following in the steps of where Henry VIII walked with Erasmus and Thomas More in the grounds.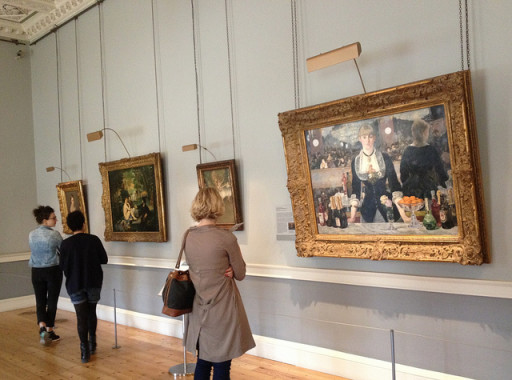 Built with sympathy and boldness around the original palace, a celebration of Art Deco style brought the palace back to life in the inter-war period as a family and party space. Designed by one power couple for another, the house was the work architects Seely & Paget for clients, Stephen and Virginia Courtauld. You can experience the height of 1930s style and cutting-edge technology all in one location – a hallway designed to imitate an ocean liner, the finest inlayed woods and lacquer-work, luxurious bathrooms, a walk-in closet to die for with clothes to try on, a billiard room, the most elegant air-raid shelter in London, and a centralized vacuum exhaust cleaning system worthy of Roald Dahl. Afterwards you can relax in the new restaurant and if your interests stray to herbaceous borders then you can enjoy the exotic colors and scents of some of the finest plantings currently managed by English Heritage.
London is a city that keeps on giving no matter how many times you visit.
Looking for more? See our previous guide to visiting London, or our post about things to do in London with kids.
Comments