When you hear the words Spanish city break, visiting Barcelona probably springs to mind. Or perhaps if you've seen the Lonely Planet Best in Travel List for 2018, exploring Seville tops your travel wish list. Don't get us wrong, we can't get enough of Catalan culture (& Cava) and we're in awe of Andalusia, but we've noticed that visiting Madrid is sometimes overlooked by even the most savvy travellers on a Spanish getaway. Here's why visiting Madrid is worth (at least) 48 hours of your time.
Visiting Madrid on a Friday Evening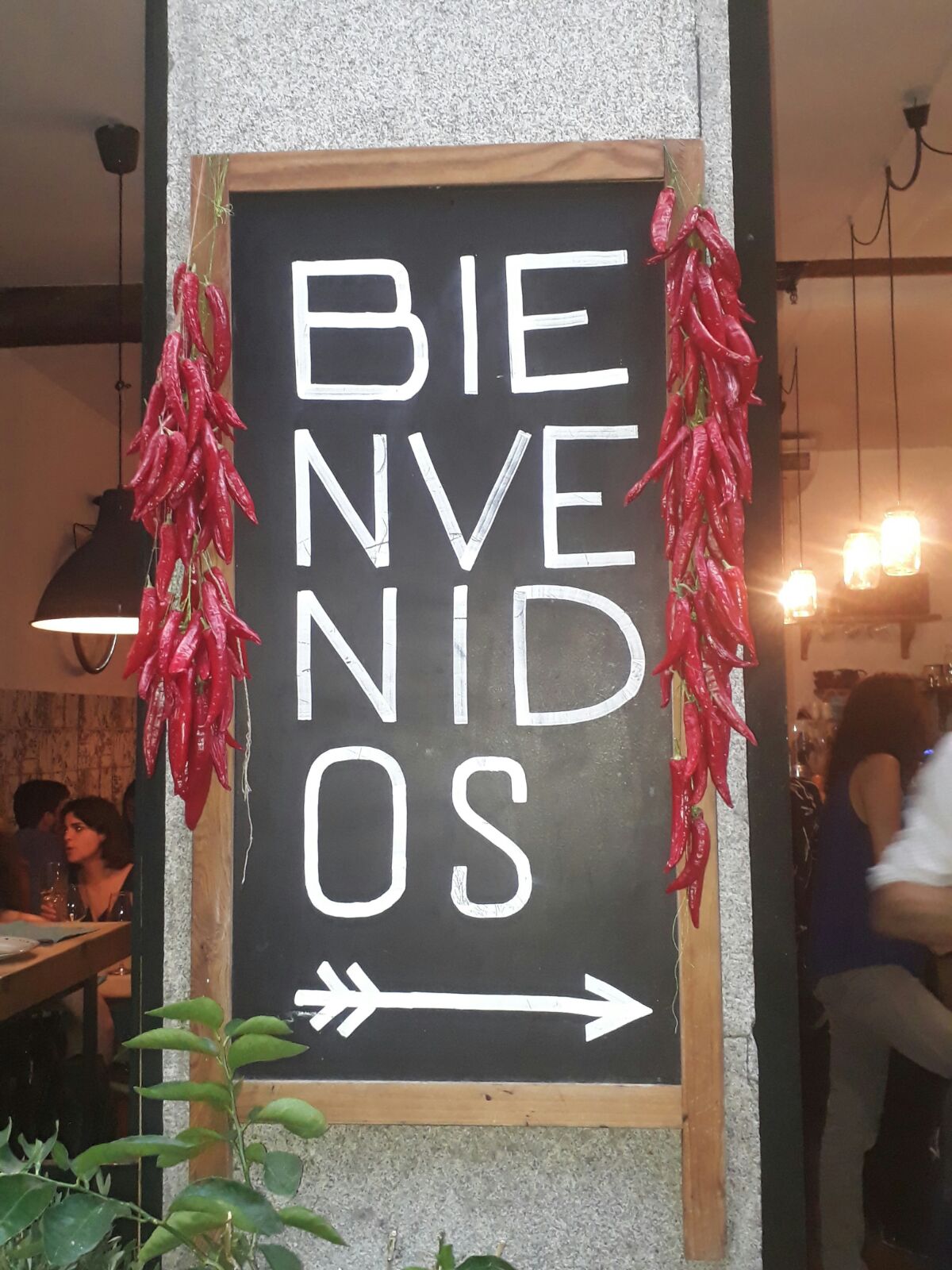 It's Friday and you've just arrived in the captivating Spanish capital, so you'll want to get the lay of the land. One of the most charming neighborhoods in the historical centre is the barrio de las letras (the literary quarter). Strolling through the streets that were once occupied by literary giants like Miguel de Cervantes and Lope de Vega is pretty special, and if that wasn't enough, the restaurant scene in the area is fantastic (if you know where to look). One way to avoid the tourist traps is to link up with a local Gastronomy expert on our Madrid Food Tour. Don't just take our word for it though – check out this review of our culinary tour by local bloggers Naked Madrid for a taster of what's to come.
Once you've had your fill of delicious tapas, our top tip for a night cap when visiting Madrid nearby is La Venencia. This iconic traditional Sherry bar dates back to the early 20th century and feels like stepping inside of a Hemingway novel. Drink in the atmosphere along with your manzanilla or oloroso but be warned, photos are forbidden so leave the camera in your bag.
Saturday Morning in Madrid
It's Saturday morning and the sun's (most likely) out, making it a perfect time to explore the city. We'd recommend starting off with the oldest part of the city, the area around the Royal Palace known as 'Madrid de las Austrias' to get a feel for how Madrid has grown and transformed over the years. In fact, that's the idea of our Madrid Through the Centuries walking seminar which peels back the layers of the city from it's Moorish routes to the present day.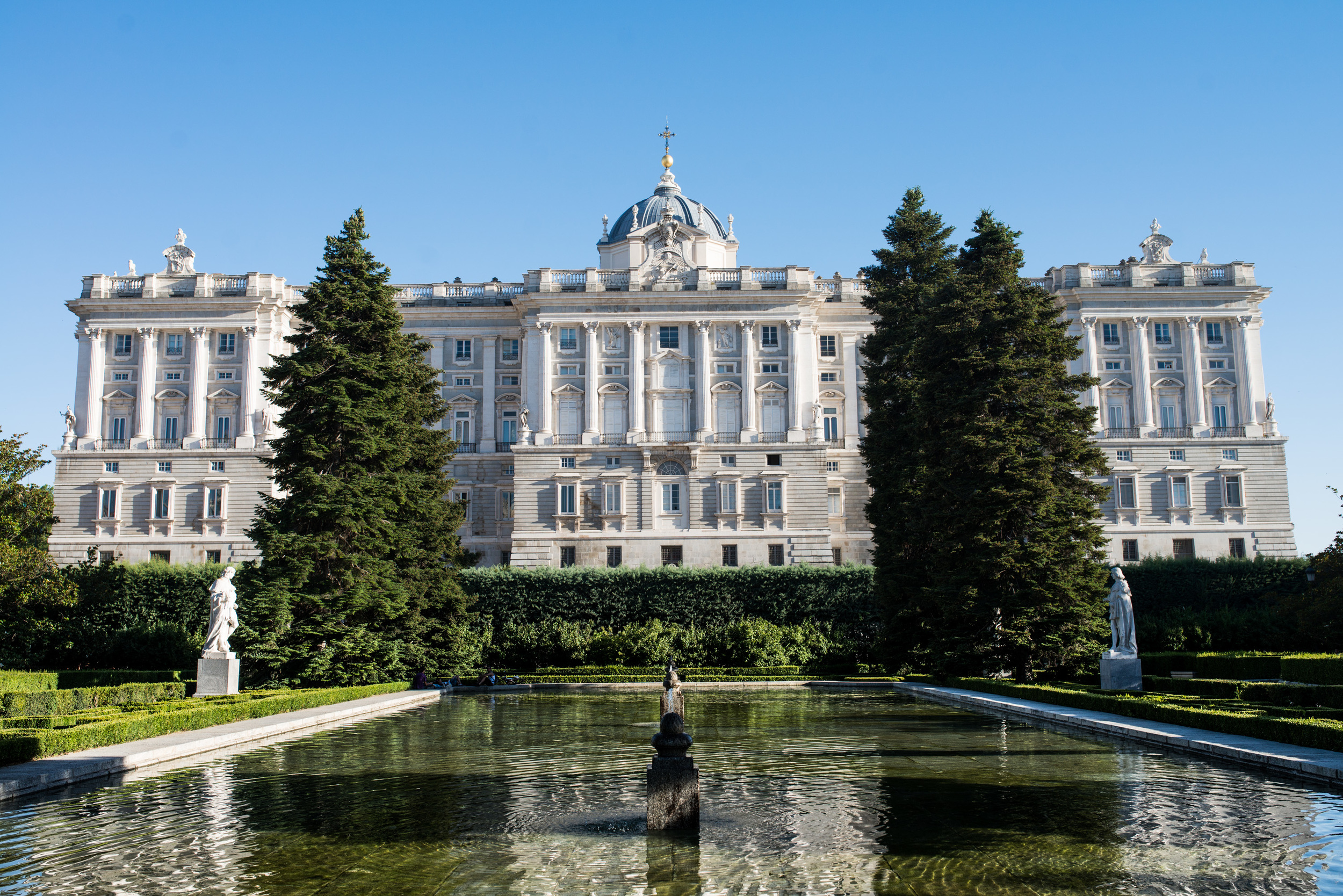 After a morning of discovering the city, we recommend treating yourself to a hearty lunch at one of the traditional tavernas Madrid is famous for. We like Casa Lucío in La Latina for their Huevos Rotos (they claim to have invented the dish and the place is a shrine to eggs and potatos) or Vi Cool for a more modern menu and trendy decor.
If you don't need a siesta at that point, then Madrid is home to not one but 3 world class museums all within walking distance of each other. This illustrious corner of the city containing the Prado, the Thyssen and the Reina Sofia is known as  the Golden Triangle of art. We by no means suggest doing them all in one day (it's not the Context way) but you could choose one to explore at a leisurely pace in the afternoon—the Prado Museum specialises in Classical Art, Reina Sofía houses more modern work from 1900 onwards (see our guide on how to visit the Reina Sofía) and the Thyssen-Bornesmiza museum has an intriguing mix of both. We also offer more in depth visits of all three museums with art historians as part of our program of Madrid tours .
Saturday Night
NYC may be known as the city that never sleeps Madrid certainly does give it a run for its money. In fact, the current landscape of the city's bar and restaurant scene owes a lot to the post-Franco transition to democracy and a movement called la Movida Madrileña (more on that here).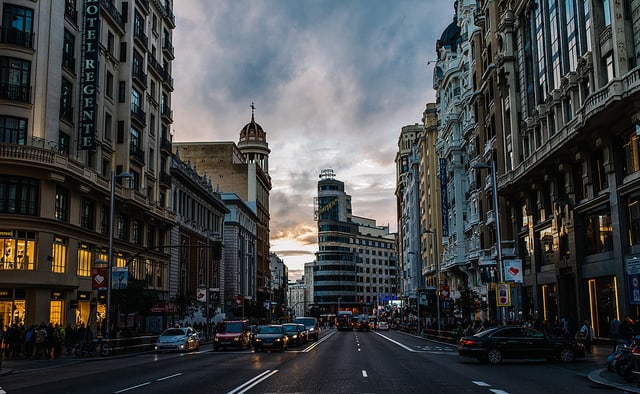 One neighborhood that's remained enduringly trendy from the 1980s til today is Malasaña, due north of Gran Vía (aka Madrid's Broadway). If all the sightseeing has got you feeling peckish, we suggest you make a beeline for Bodega La Ardosa for the best tortilla in town or 80grados for trendy tapas in Madrid's hippest quarter. You can always swing by 1862 on Calle Pez after for amazing bespoke cocktails or order a G&T after dinner—Madrileños are big gin fans, so most bars will have a wide selection of local and international varieties.
Alternatively, if you are interested in checking out Chueca then why not start at the  rooftop bar at the Hotel Roommate Oscar? Its views over the city make it is the ultimate spot to see and be seen.
When visiting Madrid, nightlife options are plentiful whether you'd rather take in some live jazz or dance the night away. For the night owls among us, the hottest ticket in town is currently Medias Puri, a kind of cabaret club night hidden behind the façade of a 19th century stocking shop in the Plaza Tirso de Molina with an eclectic crowd.
Sunday in Madrid
Sundays are sacred in Madrid, so sleep late if you must, then start your day with brunch (with a Spanish twist): we love the glamorous parkside terrace at Ramses for people watching, or perhaps El Perro y La Galleta for something more low-key (the latter is very pet-friendly so don't be alarmed to see customers with their dogs).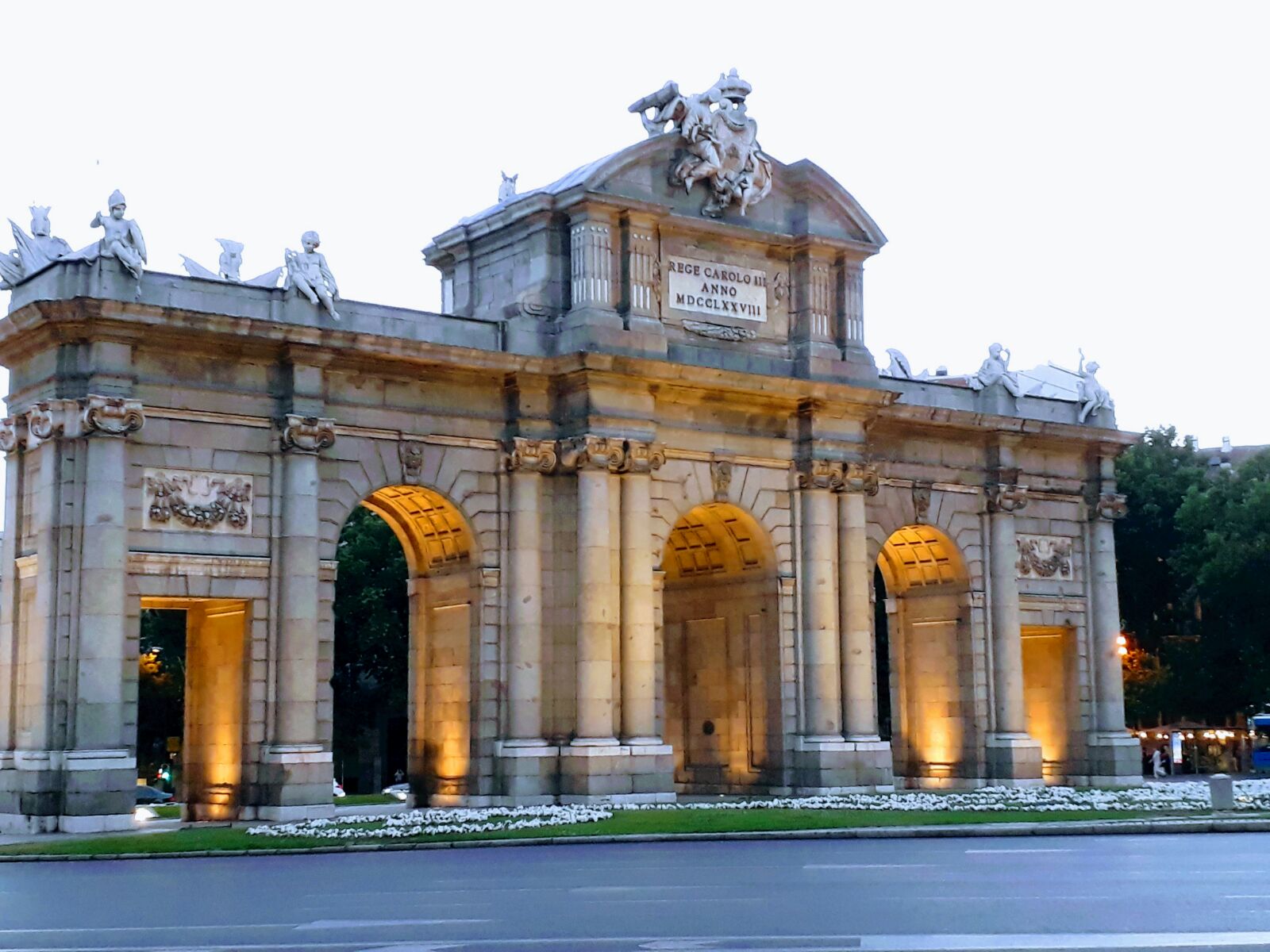 From these cafes you'll be well placed to wander into Madrid's most prominent green space—the Parque del Buen Retiro. No matter what time of year you can find locals and tourists alike strolling through this vast park which houses several lakes, gorgeous fountains, striking sculptures (including one of the 'fallen angel' Lucifer which legend has it stands at exactly 666 metres above sea level), and street performers galore. Don't miss the Crystal Palace which houses different art installations organized by the Reina Sofía museum throughout the year.
Later on, we always advocate checking out lesser-known museums such as Museo Sorrolla or Museo Cerralbo (both of which house fascinating collections inside sumptuous former homes). History buffs may want to delve into Madrid's time as a City Under Siege on our Spanish Civil War Tour with an historian. Or, perhaps you just want to stroll around the swanky shopping district of Salamanca, which is worth a visit for fashionistas and art collectors alike.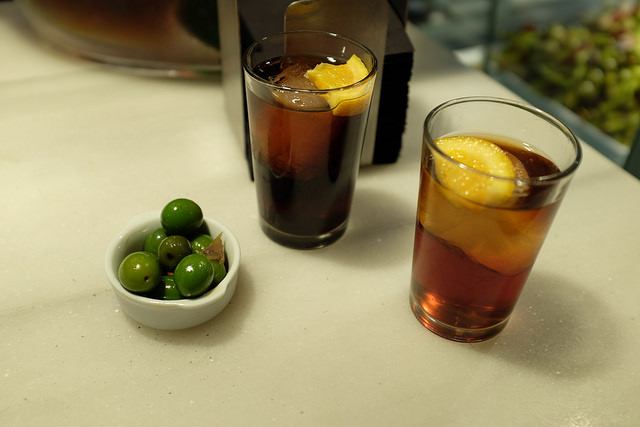 However you spend your afternoon, we suggest topping off your weekend with a cool glass of vermouth (a Sunday institution in Madrid) and catching one of the city's famously picturesque sunsets. The phrase 'De Madrid al Cielo' (from Madrid to heaven) was coined based on the legendarily clear skies above the city; if you take a moment to turn your gaze skywards while visiting Madrid you will soon see why.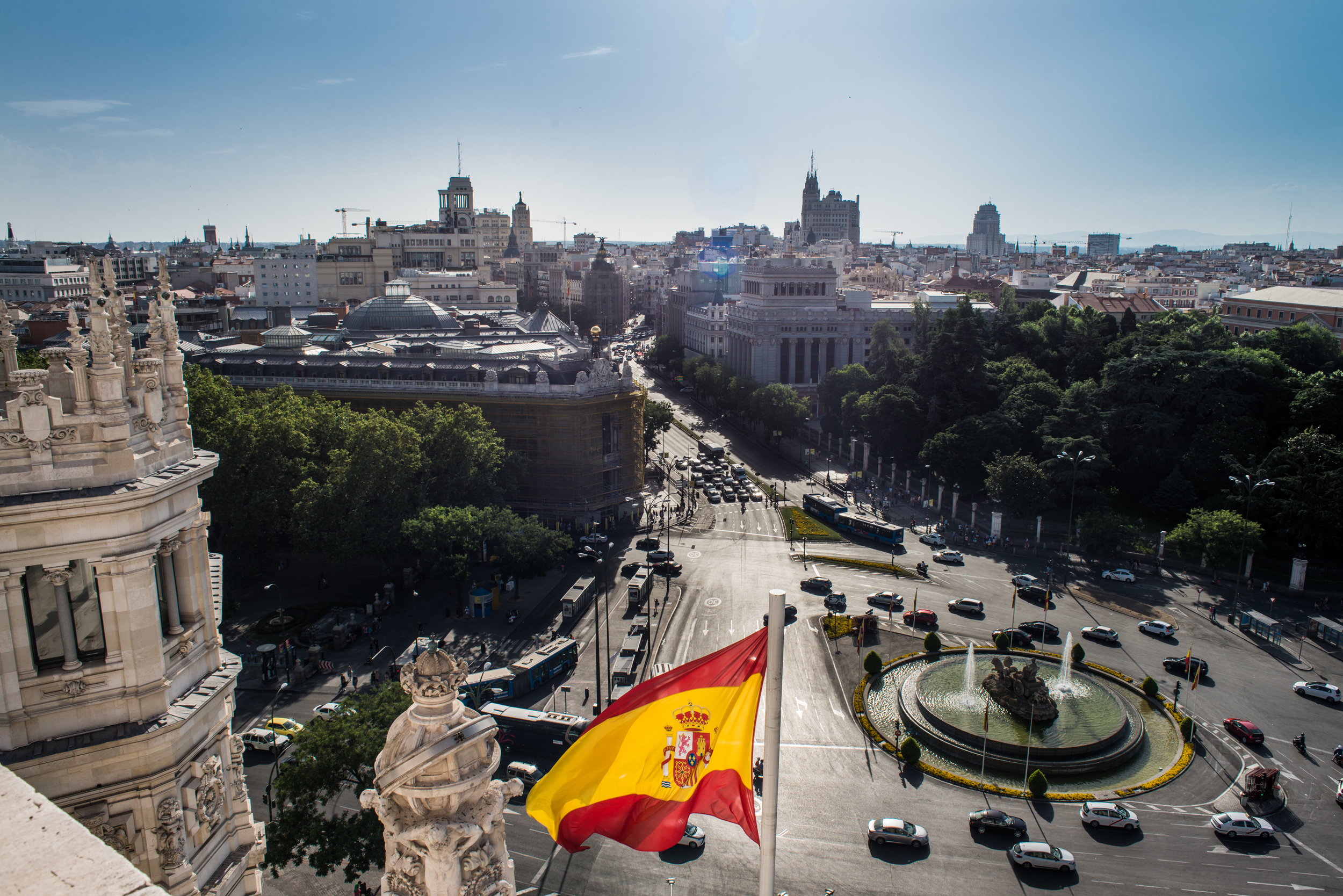 You can find a couple of our top picks for view points in this post about Offbeat Things to do in Madrid, but our current fave is the #NicetoMeetYou rooftop bar at the Dear Hotel which opened this past summer. Right above Madrid's iconic Gran Via, it offers a fantastic panorama of the city stretching far and wide and has quickly become one of our top picks for where to stay in Madrid.
We trust this has whet your appetite for a Madrid City break. Though if you ever have any burning questions while planning your trip please don't be shy, our Spain team will be happy to provide guidance and recommendations tailored to your individual needs. ¡Hasta la vista!
Comments