Wrapped around the waters of the Bay of Naples and towered over by the imposing Mount Vesuvius, Naples is one of Italy's oldest cities. (Paradoxically, it's name, "Neapolis," means "new town.") But, we also love Naples' vibrant contemporary cultural scene. This is a city that is very much alive. With that in mind we've compiled a 2-day itinerary for visiting Naples that focuses on mixing the old with the new, sprinkled with delicious food, breathtaking views, and awe-inspiring art.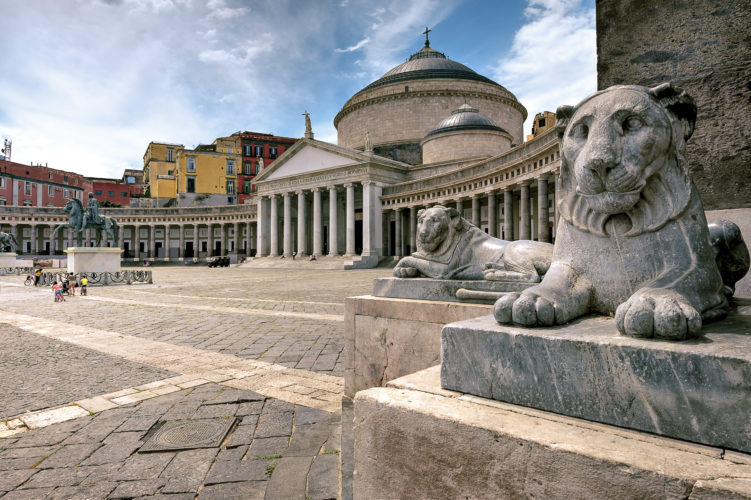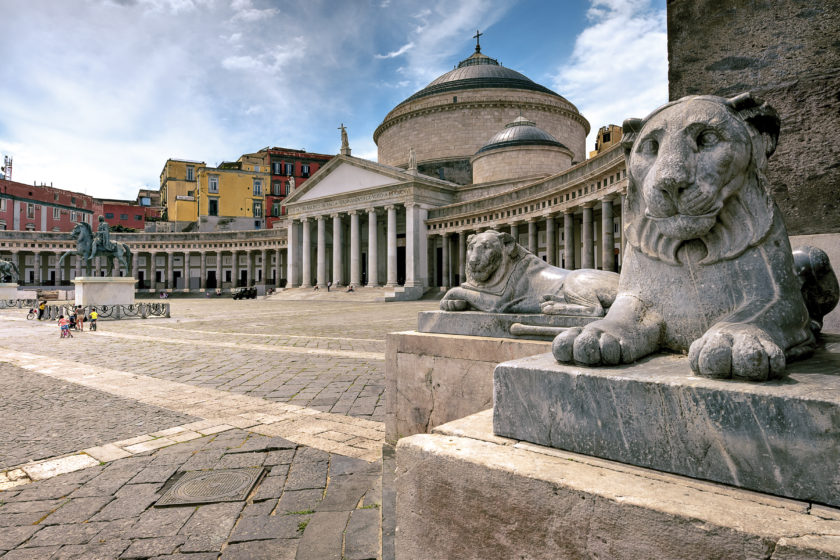 DAY 1 – Visiting Naples
9 am: We always like to begin with some serious history, and in Naples one of our favorite ways is by joining our Naples underground tour with an archaeologist, in which we explore the excavations underneath the Gothic church of San Lorenzo Maggiore where Naples' ancient forum once stood. Getting a sense of the layers of the city from the ancient Greek Agora that once occupied this space through the Roman era and up to the Baroque and modern. We come away with a profound sense of Naples as a palimpsest.
It's a solid start.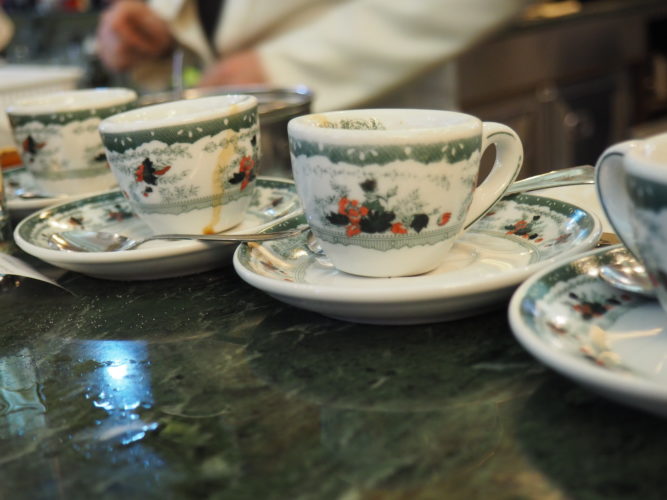 11:30 am: By now we're ready to recharge our batteries for the second portion of the morning with a strong short coffee. (When visiting Naples we tend to overdo it on the coffee.) For a quick fix we go to Mexico in via Benedetto Croce (they have several locations in the city). Otherwise, if we're feeling peckish and want to munch on a delicious pastry, we head to Scaturchio. (Don't miss their Vesuvius-shaped baba.)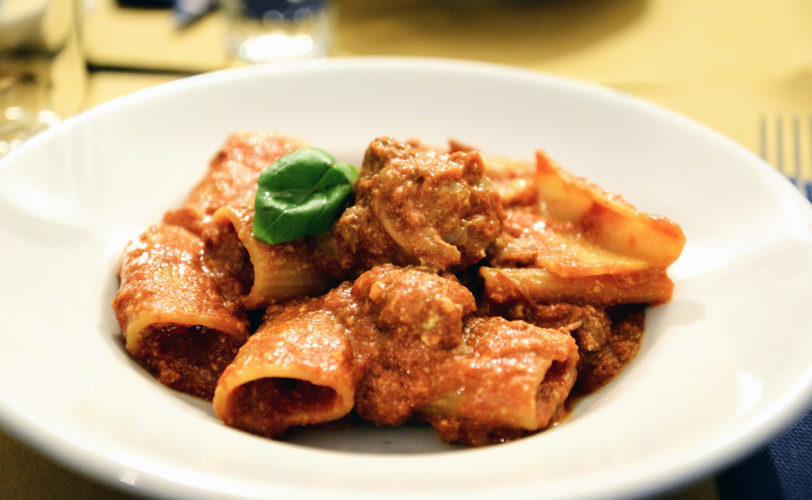 For lunch we'll reward ourselves with a Neapolitan classic: pasta with ragu. Tandem is a simple restaurant that specializes on this local dish and has made an art of it. Or, we'll head to Trattoria Da Nennella, an institution of the Spanish Quarters. Both places are very informal and affordable.
2:30 pm In the afternoon we'll take a lift up to Vomero, the shopping and residential area on one of the hills of Naples, and tour the St. Martin's Charterhouse, an extraordinary example of baroque architecture. The views of the city from here are breathtaking and a key ritual when visiting Naples.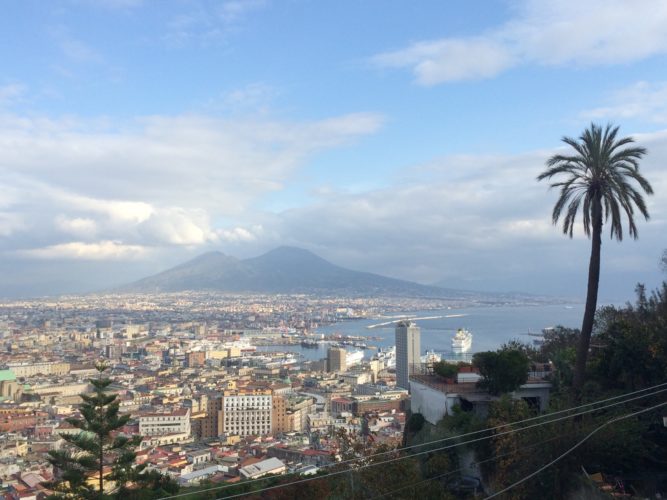 5:30 pm If we still feel like taking a stroll, then we'll walk back down to the city center through the "Pedamentina di San Martino," one of the oldest walkways in Naples. Otherwise we'll hop a taxi all the way to Piazza Bellini, a very lively square in the historical center, full of bars and pubs.
dinner: If we're in mood for a lavish and refined meal then we head to La Stanza del Gusto in Piazza Bellini, which has a cozy atmosphere. Then, after dinner, we just amble across the street Spazio Nea, a gorgeous bar and art gallery that serves coffee and cocktails. During the summer, the outside seating can be tough to come by.
DAY 2 – Experiencing the Hospitality
9:30 am Visiting Naples means also immersing ourselves in the city's famed street food, which goes well beyond the classics we may think of, such as pizza and "sfogliatelle." To get the inside scoop we'll hop on our Naples Food Tour and have the chance to taste several local mouth-watering specialties, while experiencing the Neapolitans' exemplary hospitality. If we're traveling during the Christmas period we look forward to these sweet treats.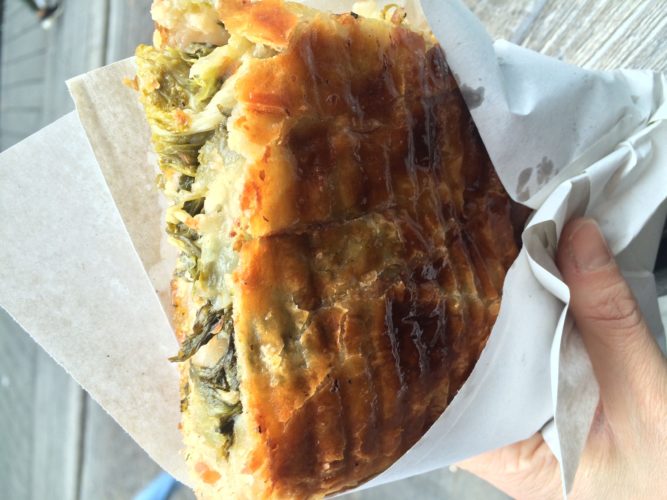 For the afternoon, we consider couple of alternatives, depending on what we're feeling. If Pompeii is not in the cards then we'll think about heading to the Naples Archaeological Museum, one of the great museums of antiquities in the world and a must-see when visiting Naples. (Nota Bene: We offer a superb Naples Archaeological Museum Tour.)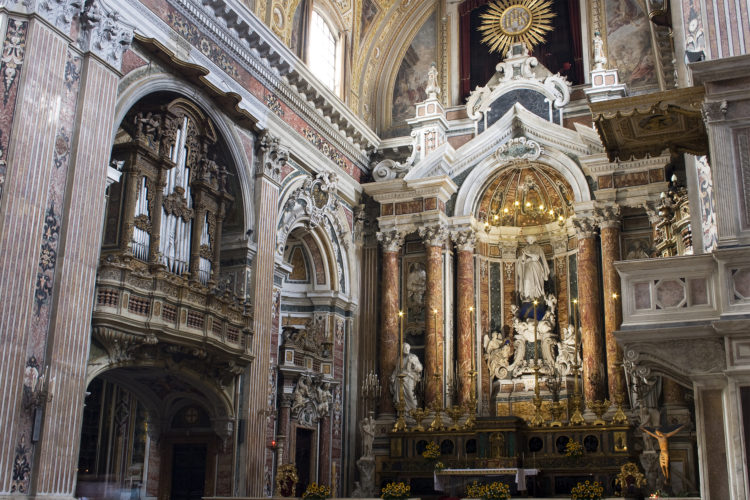 At the end of the day we'll take a short stroll by the sea, at sunset, and sip on a glass of wine or a cocktail at Officina (Via Santa Lucia, 169).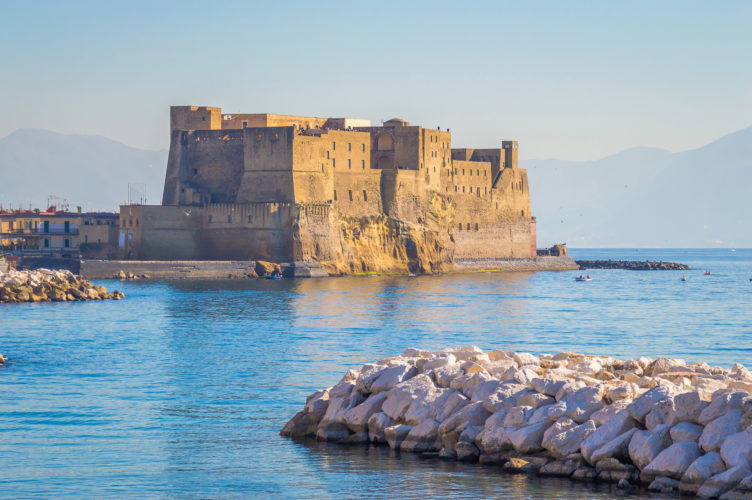 Comments