The news of the death of Thailand's King Bhumibol Adulyadej last week shocked the nation. The country has entered a state of mourning for 12 months. But what does this mean? A wealth of information has emerged since the Thailand king's death last week on how it might impact tourists and travelers. We've gathered together some details to help give practical advice on what to expect and how to behave in Thailand as the tourist season gets underway next month.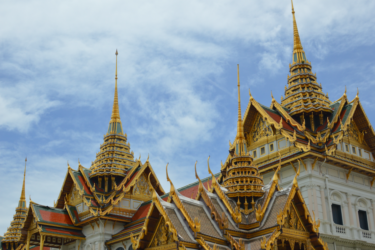 Who was the King?
The King was the most revered figure in Thailand, bringing stability to a country wracked with military coups during his 70-year reign. He was unexpectedly sworn in as monarch in 1946 aged 18 after the mysterious shooting of his brother Ananda and reigned until his death last week. The Thai people saw the constant presence of the figurehead and Thailand's ascension to an upper-income country as wholly linked. For the vast majority of the nation, they have known no other monarch. He was admired on a level that the majority of us cannot relate to: the King was cherished like a member of the family.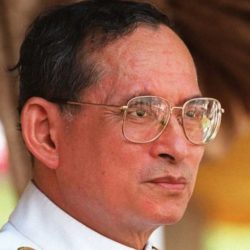 Should I still travel to Thailand?
There are no immediate restrictions on travel after the Thailand king's death; however, there are a number of suggestions by the tourism board which is helpful for those heading here after the Thailand king death. We've addressed them below:
Clothing:
Most mourners will be wearing subdued colors 'as a sign of reverence to our Beloved King'. This is not mandatory for tourists but as a sign of respect, tourists should dress appropriately in toned-down clothing. We suggest having a long-sleeved dark top with you in your backpack. Swimsuits should still be acceptable on beaches and resorts.
Entertainment:
Activities are scaled down immediately after the Thailand king's death and will be for the next 30 days or so. Clubs and the red light district are currently closed but many bars remain open (at owner's discretion). Outside events and street parties are currently a no-go. Tourists are still allowed a drink, but as a sign of courtesy, it is advised to draw the limit a little lower. Getting too drunk and having a large party could upset people.
Conversation:
There is a law in place called 'lèse majesté' which means that you can be but in prison for 15 years for insulting the King. This must be taken very seriously and there should be no jokes about the king or the monarchy in front of anyone. Refrain from any conversation on this anywhere, whether that's in your hotel, a restaurant or a taxi. Five people have already been arrested for lèse majesté charges since the King's death.
Tourist Attractions:
Congestion:
The tourism board has warned travelers that there may be congestion in some parts of the capital, Bangkok. People will be coming from all over Thailand to pay their respects to the King so tourists should check local media for delays or closures.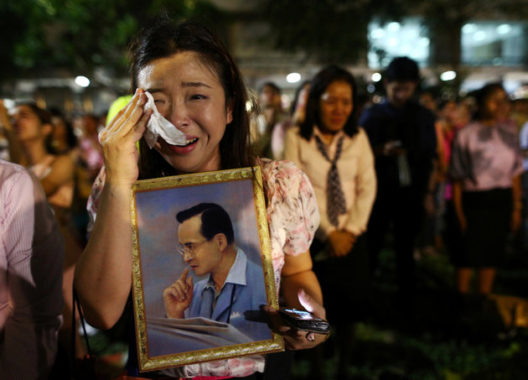 Final note:
The Thai tourism authorities have left an encouraging message to their visitors. It reads:
We assure you that the Thai people remain as warm and hospitable as ever, with cultural attractions and facilities for tourists all in place. Furthermore, most cultural, traditional and MICE events will still go on with some adjustments for appropriateness. Otherwise, it is business as usual.
As they say, 'it's business as usual'. Things are returning to some semblance of a normal life with banks open, schools up and running and tourist venues open to travelers. The country is going through a period of transition as the Thai adjust to life without their esteemed monarch. This is a truly authentic time as the country grieves along with the Royal family and a remarkable moment for anyone interested in history, culture, and tradition.
Comments