Tokyo is by some accounts (it's a surprisingly contentious topic) the largest city in the world. Figuring out where to go, what to see, and perhaps most important, what to eat, is all but impossible. While there's could be an itinerary to fit any interest, from technophiles to art lovers to record collectors, we've compiled a crowd-pleasing, eclectic look at this city, both highlighting lesser-known attractions and providing a new perspective on tourist favorites. Visiting Tokyo may be daunting, but it's entirely possible to develop a feel for this astonishing city in a short period of time.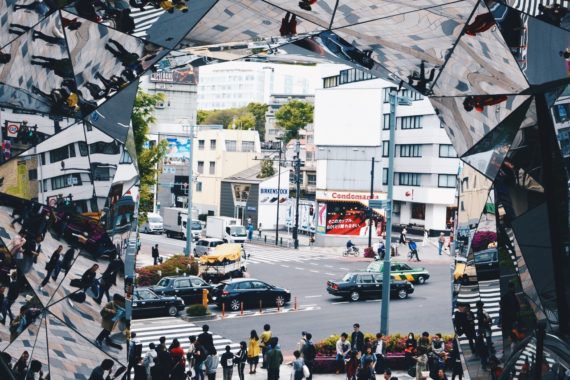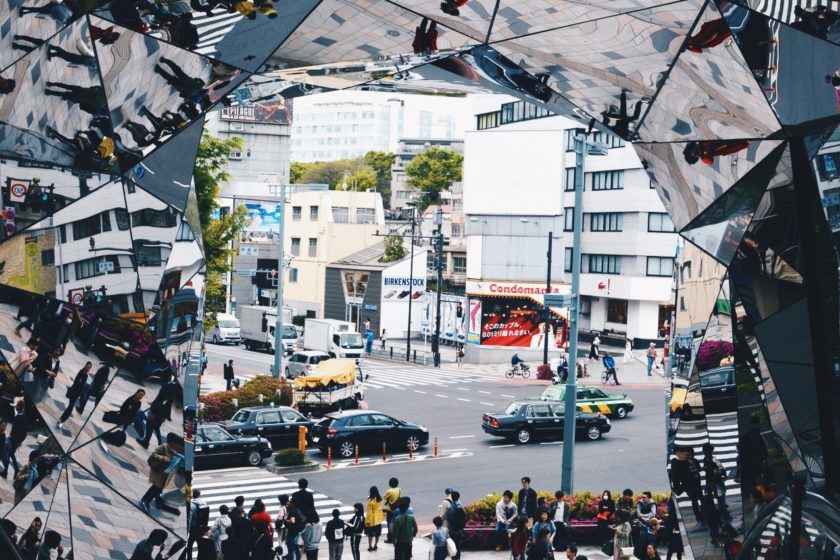 Day 1 Visiting Tokyo: 3:00pm | Artsy Vibes Everywhere
Tokyo has some of the coolest street art scenes on the planet. To find the best, head to Omotesando. It is not only the main street that leads to Tokyo's most famous Meiji Shrine, but also the intersection of all things creative whether it's art, fashion, or architecture. This hip neighborhood offers colorful graffiti and murals covering its walls and corners, and each artwork combined with the area's unique architectural designs seem to perfectly represent the city's youth. Our Tokyo architecture tour explores various parts of Omotesando, and it is a great way to discover the Japanese aesthetics and get an exposure to the creative spirit of Tokyo.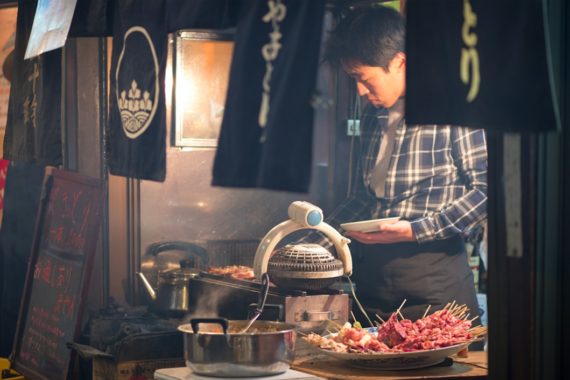 Yakitori in preparation (Photo: Thomas, Flickr)
6:00pm | Yakitori Time
While sushi and ramen are all great, save some room for Yakitori. Yakitori is traditional Japanese-styled grilled skewers, and although the word 'Yakitori' literally translates to 'grilled chicken,' the skewers feature all types of meats, vegetables, and even fish balls and rice cakes. Situated off the beaten track of Shibuya, Akiyoshi is the go-to spot for locals where you are served mouthwatering sizzling grilled plates. A pint of cold beer is an excellent option.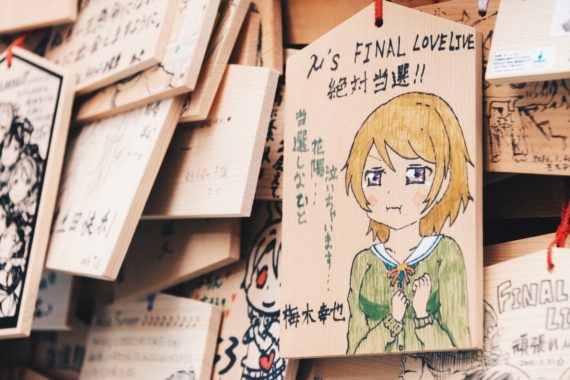 8:00pm | An Evening Adventure in the Electric Town
If you are looking for an only-in-Japan type of experience when visiting Tokyo, add Akihabara to your list. What used to be the major shopping hub for electronics post-World War II is now filled with anime and manga shops, quirkily themed cafes (such as maid or Gundam cafes), and game centers. It is interesting enough to simply walk around this 'nerdy capital of Japan,' but Akihabara offers so much more than that. Curious to find out how? Join our Otaku tour and discover the history of the Otaku culture and how it plays a significant role in today's Japanese society and popular culture.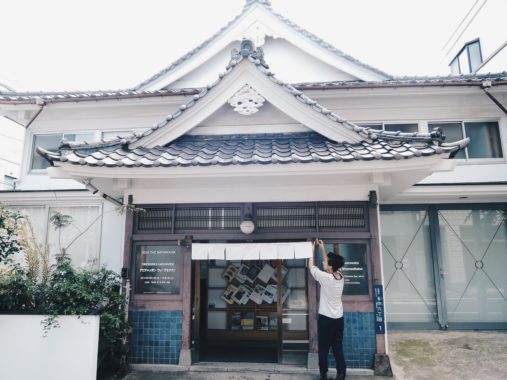 Scai the Bathhouse (Photo: Yuya Tamai, Flickr)
Day 2 Visiting Tokyo: 10:00am | A Glimpse of Old Tokyo
Behind the fancy neon lights of central Tokyo, Yanaka is where you will find the remnants of old Tokyo. Filled with traditional wooden buildings, it is one of the few areas that didn't suffer damage from World War II. While taking a stroll through this hidden gem, be sure to make a stop at Scai the Bathhouse. The cutting-edge gallery used to be a 200-year-old public bathhouse, now featuring prominent contemporary artists from all over the world. Despite its petite size, this two-century-old building is well-worth a visit for getting a glimpse of the traditions through the remainders of history such as the old bathhouse lockers that still exist in the entrance of the gallery.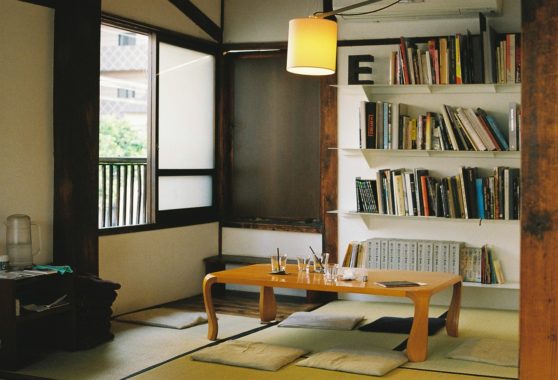 Kayaba Coffee (Photo: Bluefish45, Flickr)
1:00pm | Kayaba Coffee
No trip to Yanaka would be complete without a cup of creamy matcha latte at Kayaba Coffee. Founded in 1938, this hidden-away cafe has been serving countless locals and visitors for nearly 70 years. Their reputation to be the best in the area comes from not only the delicious bites and drinks, but also the authentic retro atmosphere on their surprisingly comfortable tatami seats. It's a fun place to bring a book and enjoy a quiet afternoon while experiencing the local coffee scene.
2:00pm | Spring Blossoms
The cherry blossom season is over, but the city of Tokyo remains vivid with color throughout the summer. Spend some time at Nezu Shrine to enjoy some foliage. Hakusan Shrine and Rikugien Garden are other great spots to enjoy a respite from the sprawling urban metropolis, with a quarter of the crowds compared to the cherry blossom season—a beautiful, but overcrowded time for visiting Tokyo. Grab your camera and soak up the stunning scenery.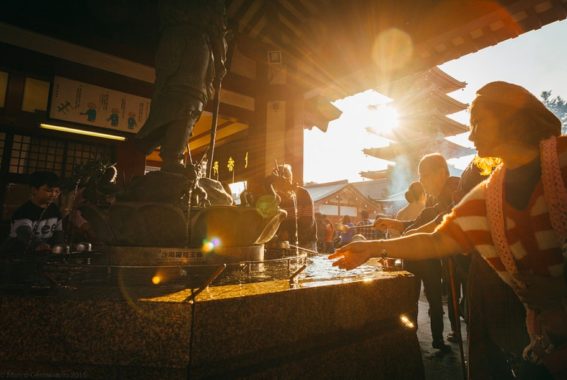 Senso-ji Temple in Asakusa (Photo: Marco, Flickr)
4:00pm | Asakusa Exploration
During the Edo period, Asakusa was the biggest and most active entertainment district in Tokyo.
Starting out as a quiet fishing village, Asakusa's evolution occurred during the Edo period in which the area became the biggest and most active entertainment district in Tokyo. It is also known as the oldest geisha district, where there are still actively working geishas today. You may complete your sightseeing at Senso-ji Temple, the oldest Buddhist temple in Tokyo dating back to A.D 628. When the night comes, the temple lights up offering gorgeous glow mixed with the calming ambience. Uncover this charming area with a local expert on our Asakusa tour.

8:00pm | Eat Like a Local
After exploring different parts of Asakusa, make your way down to 'Hoppy Street.' Located on the west side of Senso-ji Temple, Hoppy Street is where nightlife takes place in this old-town. In fact, it was voted for one of the top 10 drinking districts in Tokyo by locals (the name of the street is quite self-explanatory). The 80-meter street is full of tables and seats where they serve the city's best beef stew accompanied with 'Hoppy,' a popular beer-flavoured drink. While it may not be what immediately springs to mind when visiting Tokyo, it's a worthwhile place to end our itinerary—a cozy spot to get delicious dishes at very reasonable prices and mingle with the friendly locals.
Those headed to Japan may also want to read our guide on how to visit a temple, or see some of our favorite day trips from Tokyo.
Comments