The stunning gulf that frames the coastline of Naples is one of the most popular postcard images of the city – perhaps even too popular. The maritime pines in the foreground, the deep blue waters, and Mount Vesuvius are so breathtaking they tend to eclipse many of the city's lesser-known treasures.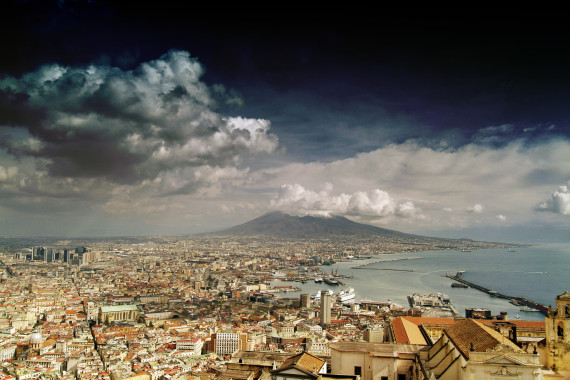 So, we asked our Naples docents what sites they believe visitors should not miss, and what makes them particularly appealing.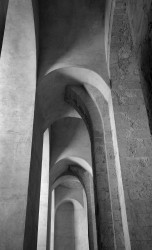 Roberta Meomartini highly suggests seeing the Certosa di San Martino on the Vomero Hill, an impressive landmark in the Neapolitan skyline. This monastery-turned-museum is an "extraordinary place", she says, "not only for the beautiful Baroque architecture, which rests on Gothic arcades, but also for the meaningful art collection, dating to the reign of Naples."
Nearby, a wonderful and still little-known area – even to the locals – reveals itself: Petraio. It's a borough on the slope of the Vomero, and it's studded with beautiful Art Nouveau architecture, and a considerable number of stairways that connect the top of the hill with the seaside. "This is my neighborhood," says our docent Riccardo Prencipe. "One of the reasons I love it is because it feels like being in a nativity scene. There are no cars driving through, and it's very quiet."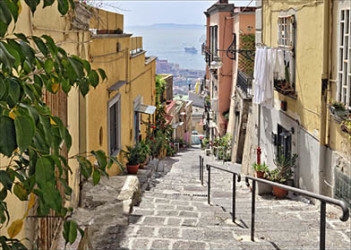 Speaking of nativity scenes, if you're in the city center, our docent Fiorella Squillante suggests visiting the underground layers that Naples is built on, right off Via di San Gregorio Armeno, famous for its workshops that specialize in creches. Our Ancient Naples: Above and Underground walk explores the excavations underneath the Gothic church of San Lorenzo Maggiore. "In just 30 minutes you travel through time, and can go 2,500 years back in history," Fiorella says. And it's a beautiful and meaningful experience also for kids.
Fiorella believes that another wonderful site that should be included in the stroll through the city is the Cloister of the Clarisses at the Monastery of Santa Chiara, a very often overlooked treasure of Naples.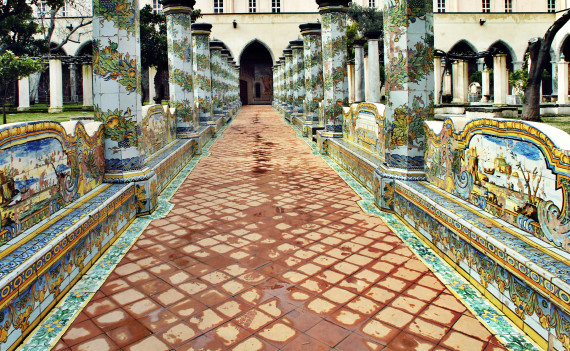 Hand-painted majolica tiles bearing floral decorations richly cover the octagonal pilasters and connecting seats that divide the cloister in four sections, while the walls bear frescoes dating to the 17th century.
If instead you find yourself around the Archaeological Museum, Gioconda Di Luca recommends delving into the old quarter of La Sanita' (whose name means Health Alley). "Although one of the city's poorest areas," says our docent, "it's very lively and has some wonderful sites, such as the Catacombs of San Gennaro and San Gaudioso".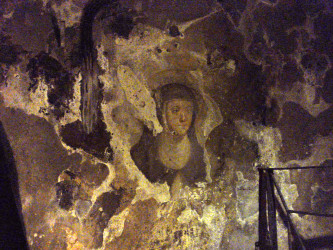 For the movie aficionados, this was also the birthplace of Prince Antonio Griffo Focas Flavio Angelo Ducas Comneno Porfirogenito Gagliardi De Curtis di Bisanzio, better known as Toto'. (Yes, that was his real name. But that's another story.)
On your next trip to Naples, make sure to include at least one of these sites, to get a fuller and more complete understanding of the city and its countless hidden beauties.
Comments