The magical, mythical Santa Claus brings gifts to children on the night before Christmas, but in many continental European countries, St. Nicholas's Day takes place on December 5th or 6th, and this is when well-behaved children receive their presents. The legend of St. Nik takes on interesting local manifestations, interweaving with often controversial stories of globalisation, colonialism and trade, to create a captivating history of this much-loved tradition.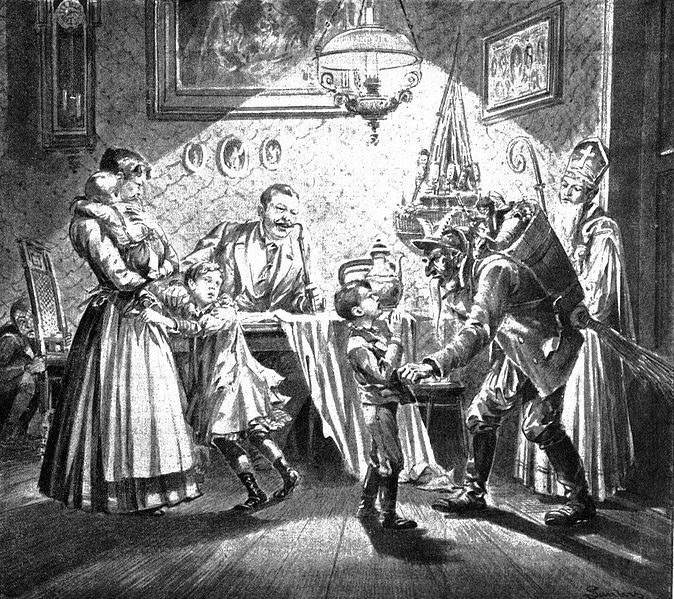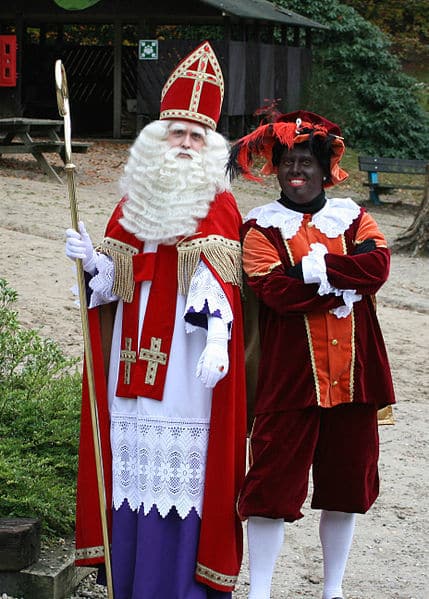 Amsterdam
Our contemporary version of Santa Claus comes from the Dutch Sinterklaas, also known as Sint Nicolaas (St. Nicholas). In the Netherlands, St. Nicholas is the patron saint of children, sailors and the city of Amsterdam. Though the feast has clear Catholic connotations, it is strongly influenced by pagan traditions, in particular Odin, a white-bearded, wizardy Norse god worshipped in Northern and Central Europe during pre-Christian times. Odin was accompanied by two helper ravens, Hugin and Munin, from whom it is thought the controversial figure of Zwarte Piet (Black Pete) derives, via an 1850 book by school teacher Jan Schenkman called Sint Nikolaas en zijn Knecht ("Saint Nicholas and his Servant"). The country's colonial history has also been implicated in the development of the character. Zwarte Piet is today portrayed dressed like a 17th century page, in blackface make-up–a tradition that has sparked recent debates about racism. Every year on 5th and 6th December, thousands of people dress up as a  Zwarte Piet, who forms a central part of the celebration. It is these black-faced servants who dish out sweets and gifts to children. Sinterklaas migrated to the US via New York, a former Dutch colony, and evolved into the Santa Claus we recognise today.
Berlin and Vienna
Before Christianity arrived, the Germanic peoples celebrated a festival called Yule, which took place on the winter solstice. During this time, Odin was said to go gallivanting through the skies on his flying horse, delivering gifts to people along the way. Today in Germany, Nikolaustag (St. Nicholas's Day) is a small but important event. Across the country, Children leave out a well-polished shoe or boot (called a Nikolaus-Stiefel) on December 5th, and the next morning find them filled with toys and cookies. This tradition comes from St. Nicholas's historic reputation for stashing secret gifts in shoes overnight: a precursor to the modern Christmas custom of hanging stockings at the fireplace. In some areas of Germany, Nikolaus is accompanied by Knecht Ruprecht (Servant Rupert), who checks if children have said their prayers. Interestingly, he is also sometimes accompanied by fairies or men with blackened faces.
In Austria, St. Nik's helper is called the Krampus, a scary figure sent to deal with naughty children while his master looks after those who have been good. Look out for Krampuskarten, comical greetings cards that feature the beastly character.
Prague
In the Czech Republic, St. Nicholas's Day is known as Mikuláš and is celebrated on December 5th, when a motley crew of three characters can be found parading the streets.  St. Nik is accompanied by an anděl (angel) and a čert (devil). They ask the throng of captivated children one by one if they've been good or bad, doling out treats accordingly. The spectacle is particularly magical beneath the backdrop of Prague's Old Town, with its Christmas Markets well underway.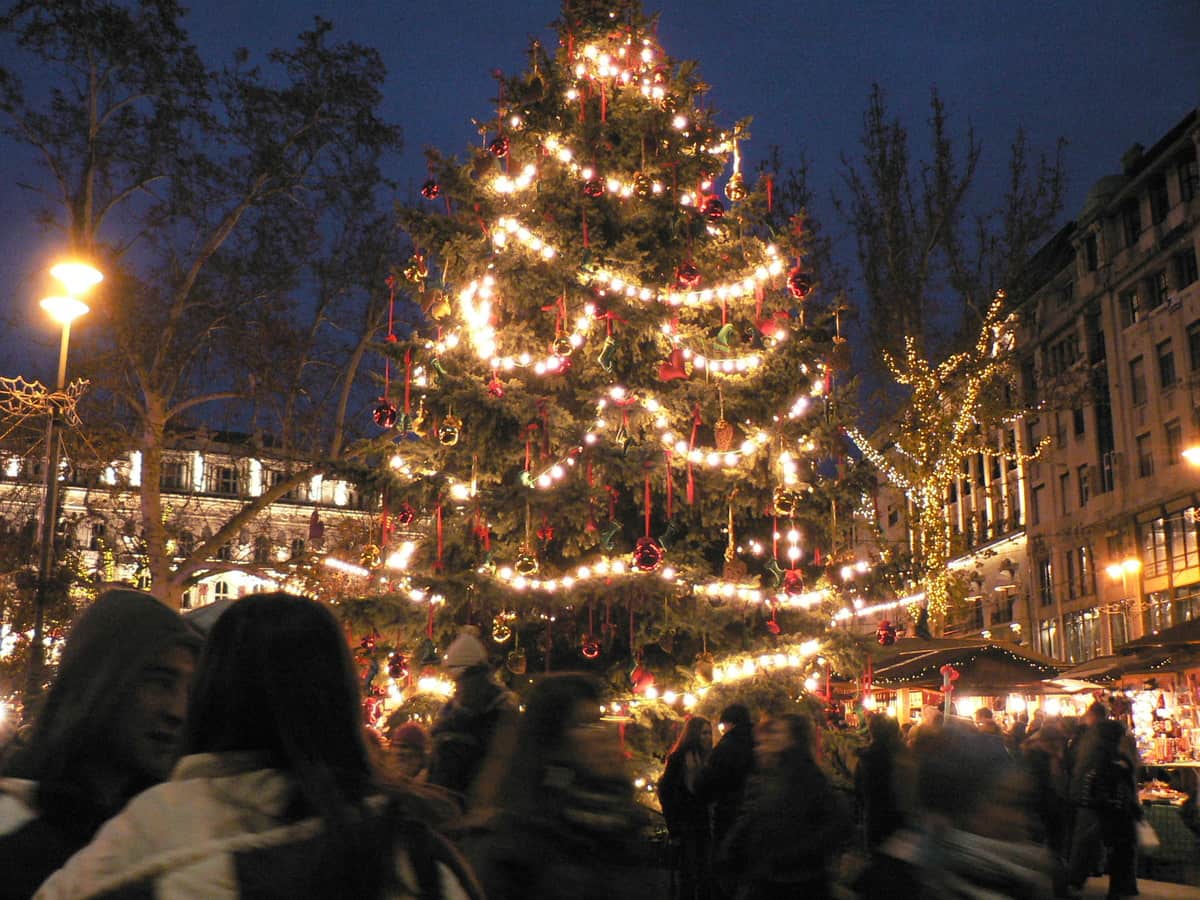 Budapest
The Mikulás festival in Hungary takes place on December 6th and incorporates a mishmash of traditions found in other cities. Like in Germany, Children leave polished shoes on the windowsill in the hope of finding them filled with goodies the next morning. Like in Austria, Mikulás is often accompanied by an evil sidekick called the Krampusz. A unique custom is the distribution of golden virgács–willow switches used to spank naughty children. Those in Budapest on 5th and 6th December get to meet Mikulás in person at the Christmas Market on Vörösmarty Square.
Images: via Wiki Commons
Comments