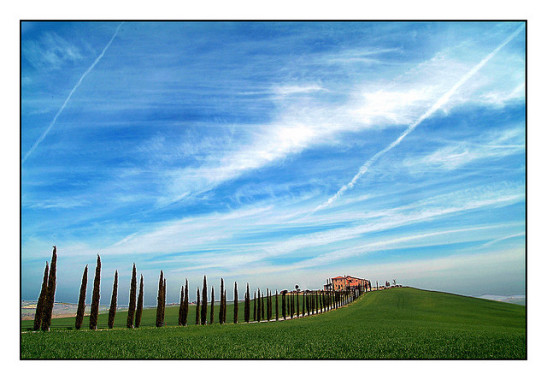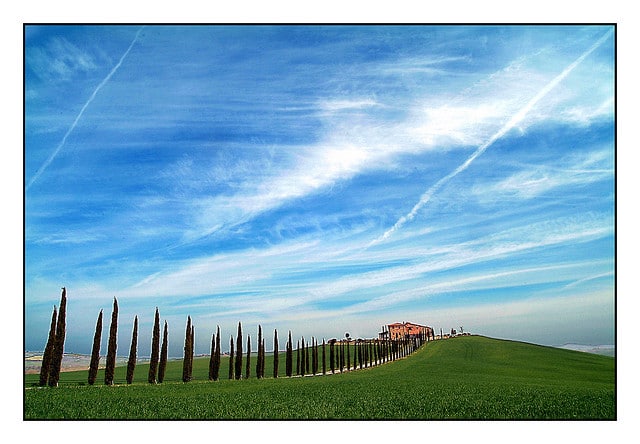 Context has long believed in exposing our clients to less traveled terrain in all of our cities, which extends back both to our philosophy of sustainable travel and the desire to share the wealth of hidden treasures that each Context city contains. While our focus is on urban travel, excursions out of the city are a great way to breath some new air and see a different side of history. Our Italian programs have a wide variety of excursions from our home base cities and we find ourselves often answering questions about why we run excursions to places a bit off the beaten path. And so, here we have it, our answers to why you should skip San Gimignano, Siracusa, and Pompeii in favor of a spaces that offer similar experiences with fewer crowds.
Val D'Orcia
Located just south of Siena, the Val D'Orcia is filled with history, art, food and wine without the crowds that pack San Gimignano during the tourism season.  Hikers will love walking the via Francigena, an major pilgrimage road during the middle ages from Rome to the north, to take in the breathtaking landscapes that helped the area earn UNESCO status in 2004.  After a long walk, take a dip in the hot springs at Bagno Vignoni or pop over to Pienza for a taste of delicious local pecorino cheese.  Pienza's city center has a lovely Renaissance Duomo for art and architecture lovers, yet is never overrun by large crowds.  Wine lovers will know that the Val D'Orcia is a DOC zone where there are no shortage of wineries for tastings, such as the Cassato Prime Donne and Fattoria dei Barbi.
Pros: Lower prices for accommodations, wide range of activities, fewer crowds.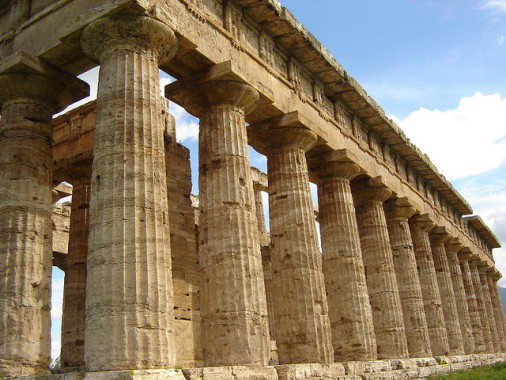 Paestum
Looking for a taste of Greece while not leaving mainland Italy?  If so, Paestum is the place for you.  While Siracusa and Taormina have been the destinations to see Italy's Greek remains, a jaunt to Sicily may not fit into every traveler's plans.  Add that to the masses of tourists that visit Siracusa and Taormina each summer and Paestum begins to look at the more attractive.  Paestum's incredibly well-preserved Greek temples make a perfect excursion either from Naples or, better yet, the Amalfi Coast.  Plenty of local trains stop in Paestum, with Naples and Salerno being the places that most visitors will board.  Local buses also leave Salerno hourly, dropping passengers right at the archaeological site, where you'll more commonly see the odd bride getting her photos taken in the temples as opposed to large groups of tourists.  While on-site, be sure to visit the Archeological Museum of Paestum which contains excellent examples of Greek pottery and frescoes, including the world famous "Tomb of the Diver." Another bonus for foodies – Paestum is in the heart of the best mozzarella production in Italy .
Pros: Well-preserved Greek temples and Greek artifacts, closer than Sicily for those with limited time, few crowds.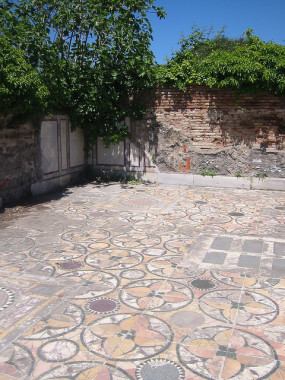 Ostia Antica
That Ostia Antica is still off the radar for many tourists was solidified by a recent exchange with a journalist who was so shocked by the lack of people at the site that he'd worried he wandered in on a day when it was closed!  Amazingly for a site so important in ancient Rome as the ancient port of the city, Ostia Antica can be overlooked by tourists who prefer to make the long trek to Pompeii for just a few hours on site before returning to Rome.  While we highly encourage time in Pompeii, and a trip to the Archeological Museum of Naples, for visitors staying in Naples, day tripper's from Rome are better off spending the €1.50 for the short train ride to Ostia Antica.  In just 30 minutes, at the same price as a subway ticket, travelers find themselves in a well-preserved ancient Roman city with an amphitheater, bath complexes, and the earliest Synagogue in Europe.  There are also a myriad of housing blocks with incredible mosaics floors and frescoes, all ready for exploration.  Research and excavations are ongoing, making for new discoveries upon each return and its proximity to the seaside mean a trip to the beach, which works wonderfully with children, after a day of archaeological adventure.
Pros: Proximity to Rome (and the beach!), well-preserved ruins, few visitors, easily visited in a half-day from Rome
Comments