Argentine wine has made its grand entrance into the oeuvre of oenophiles. While Malbecs are ubiquitous the world over, Argentina's vast array of growing conditions We sat down recently with Buenos Aires docent and sommelier Bertie Goddard to discuss the Wines of Argentina, including major wine growing regions and the wines that come from them. Alternatively, for a firsthand tasting experience with Bertie, try our Buenos Aires Wine Tour.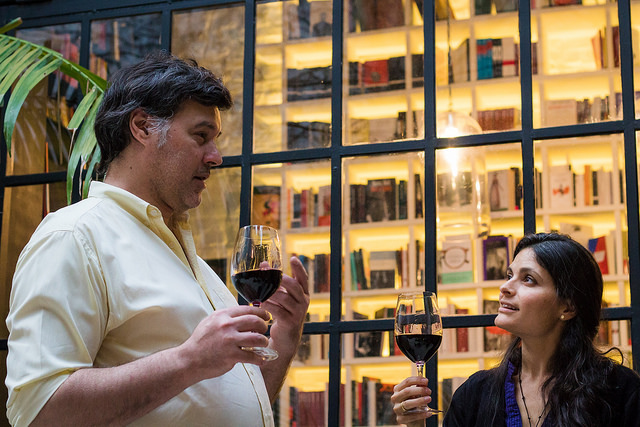 Wines of Argentina: Quick History
Wine was brought to Argentina in 1552 by the Spanish Jesuit priests, in the region of La Rioja, in the mid-northern part of the country, just north of Mendoza. These priests planted grapes in order to have wine for mass. As the priesthood expanded, so did wine production. However, the grape they used, Criolla, was a far cry from the quality of today's varietals. While it grew rapidly and held great yields, there's a reason it's been all but forgotten by today's winemakers.
When millions of immigrants flooded into Argentina beginning in the mid-1880's continually until post World War, they brought with them their cultures, foods, and grape varieties. These varietals were closer to the grapes we see today, such as Malbec, Cabernet Sauvignon, Pinot Noir, and Tannat. Additionally, the intention of the winemakers shifted, from sheer volume for religious purposes toward quality for wine connoisseurs of European descent.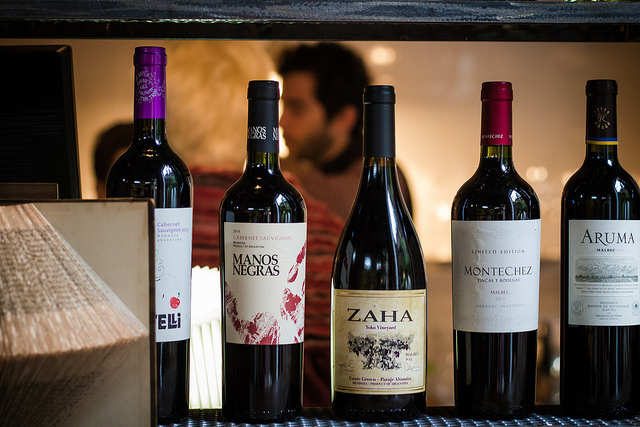 Wines of Argentina: Northern Argentina – Salta
Salta boasts the highest altitude vineyards in the world. While Salta's latitude is roughly equal with that of Iguazu Falls, just due east, Salta's altitude enables wine production, while the heat and humidity of Iguazu Falls makes it unsuitable. Salta experiences high temperatures during the day, but the nights are chilly, even cold. Meanwhile, the region also is home to very strong sunlight, which prompts grapes to grow a thick skin to protect themselves from the UV rays. It's within the skin where we receive the flavors and tannins in a wine. Thus, this thicker skin results in bolder flavors, hence Salta's reputation for "big" wines. Also, the heat during the day produces more sugars, which in turn ferment and create wine with high alcohol content—around 15%. What does not ferment is left as residual sugar, resulting in a high-alcohol, juicy wine, with deeper, denser colors you can see in the glass and a rounder texture on your tongue.
Salta's specialty is the Tannat grape. The name comes from French, meaning "tannins"—it's inherently a very tannic grape variety. Tannat is best known from Madiran, which is in south-western France. Here, it's warm (but not hot), damp, and close to the Atlantic; not hot, dry or high-altitude like in Saltal. In this region of France, Tannat does not ripen fully (imagine a green, hard, bitter tomato versus a red, juicy, sweet one). Interestingly, the grape, not very popular in France, found its calling, so to speak, here in Argentina and Uruguay (where it is the country's main grape) because it is simply better suited to this climate. In Salta, then, the grape has all the sun it needs to produce lots of sugar, while still possessing lots of tannins, therefore resulting in a full-bodied wine that is much smoother and easier to drink than its French counterpart. The growing season is quite warm in spring and fall, and downright hot in summer.
Globally, Tannat is not well-known. It is growing in popularity among wines of Argentina and spreading throughout the world, but if you were keen to taste a good Tannat, a specialty wine shop may have Bertie's recommendation, Laborum Tannat by El Porvenir de Cafayate. If they don't have this, they may have a Tannat by Colomé, which is a larger producer and also quite tasty.
Wines of Argentina: Southern Argentina – Patagonia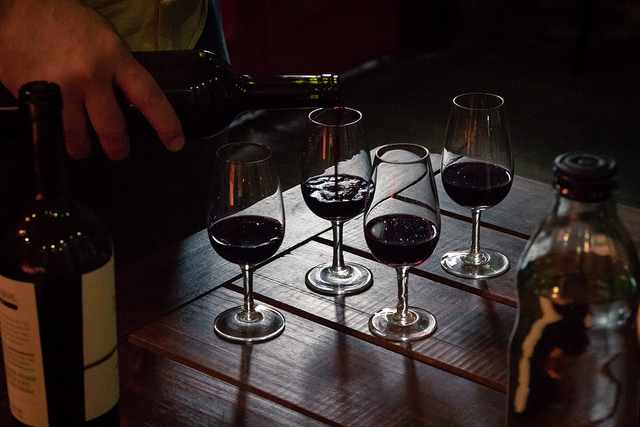 Southern Argentina only began making wine about 120 years ago, in the late 1880's; prior to this, it was indigenous Mapuche territory. However, European settlers wiped out the native population around this time, resulting in an array of European populations in Patagonia, with a notably high density of Germans.
This region is much further south, and thus is quite cold, like Burgundy, Germany, or Oregon. Despite this cool climate, however, due to the tilt of the earth there is also strong sunlight, leading to fuller-bodied wines than one would expect at this latitude. Patagonia is the same latitude of the North Island of New Zealand. The region has a hot summer, chilly spring and fall, and cold winter. The wines here maintain their floral, aromatic tones.
The grape most common to northern Patagonia is Pinot Noir, which is essentially the polar opposite to the Tannat. It has a very thin skin, which would literally burn if grown in the northern region of Argentina. Pinot Noir is already well loved in Germany, and Patagonia is heavily inhabited by Germans, and so it's presumed that as migration arrived, so too did the immigrants' favorite grape. However, in comparison to the German Pinot Noir, Patagonia's much hotter summer results in wines with a high alcohol content—around 14%—while German vintages typically top out at 13%. Similar to how high-altitude affects grapes in Salta, Patagonia's strong winds necessitate grapes with thicker skins, creating a fuller-bodied taste.
Bertie recommends the Pinot Noir made by Fin del Mundo, which should be fairly easy to find overseas. Of course, you can taste a Pinot Noir from a much smaller producer here in Argentina and probably on our Buenos Aires Wine Tour.
Wines of Argentina: Central Argentina – Mendoza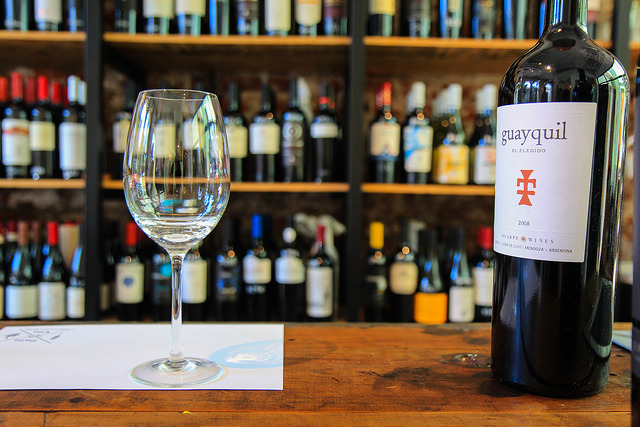 If you know one thing about wines of Argentina, it's Malbec from Mendoza. You've tasted it, and it is readily available in any wine shop or grocery store. Mendoza's famous growing region is sandwiched between the two other wine growing regions of the north and south. The reason why Malbec is so popular is because it's a famously smooth wine. Not particularly tannic, it tends to be juicy, with hints of plum, violet, and floral notes. It's a wine that everyone likes, because it's so easy going. While Tannat and Pinot Noir, can be too bold and too subtle for some palates respectively Malbec presents nice middle-ground, with an easygoing medium-to-full-body flavor.
Mendoza is Argentina's most important wine growing region by far, producing 70% of all of Argentina's wine. The region has many different climates, soil types, and altitudes, which can range from 600m to 1500m at the highest. Although Mendoza is a great place to make wine, it has also benefited from its links and infrastructure with both Buenos Aires and, more traditionally, Santiago, Chile. It's also home to the nation's most sought-after vineyards, due to its high, but not extreme, altitudes. Mendoza again strikes a middle ground, sitting below Salta with cooler temperatures thanks to its latitude, but higher than Patagonia.
So, what would happen if Malbec were grown in Salta or Patagonia? It's interesting. Malbec produced in the north with its high altitude is a bit "jammy" like a compot or a jelly; the flavors are more concentrated and sweeter than the raw fruit itself. The heat during the day produces more sugars which in turn ferment, resulting in a wine with higher alcohol content (around 15%).
In Patagonia, Malbecs are much lighter, dryer, and aromatic than a Malbec of Salta, where the grape gets "cooked" longer. Grapes in the south, however, still preserve their fresh, fruity flavor.
Although this blog is a great way to whet your appetite for wines of Argentina, the best way to experience them is with the glass in your hand, in Buenos Aires, with a professional sommelier guiding you through the regions and wine types. On our walk, we specifically taste wines from each of the regions and compare the abstract facts about growing region and grow an appreciation for the various regions that match your personal wine palate.
See a recent account of our Buenos Aires Wine Tour. Or, if you're looking to do more than drink wine, see our insider guide of things to do in Buenos Aires.
Comments